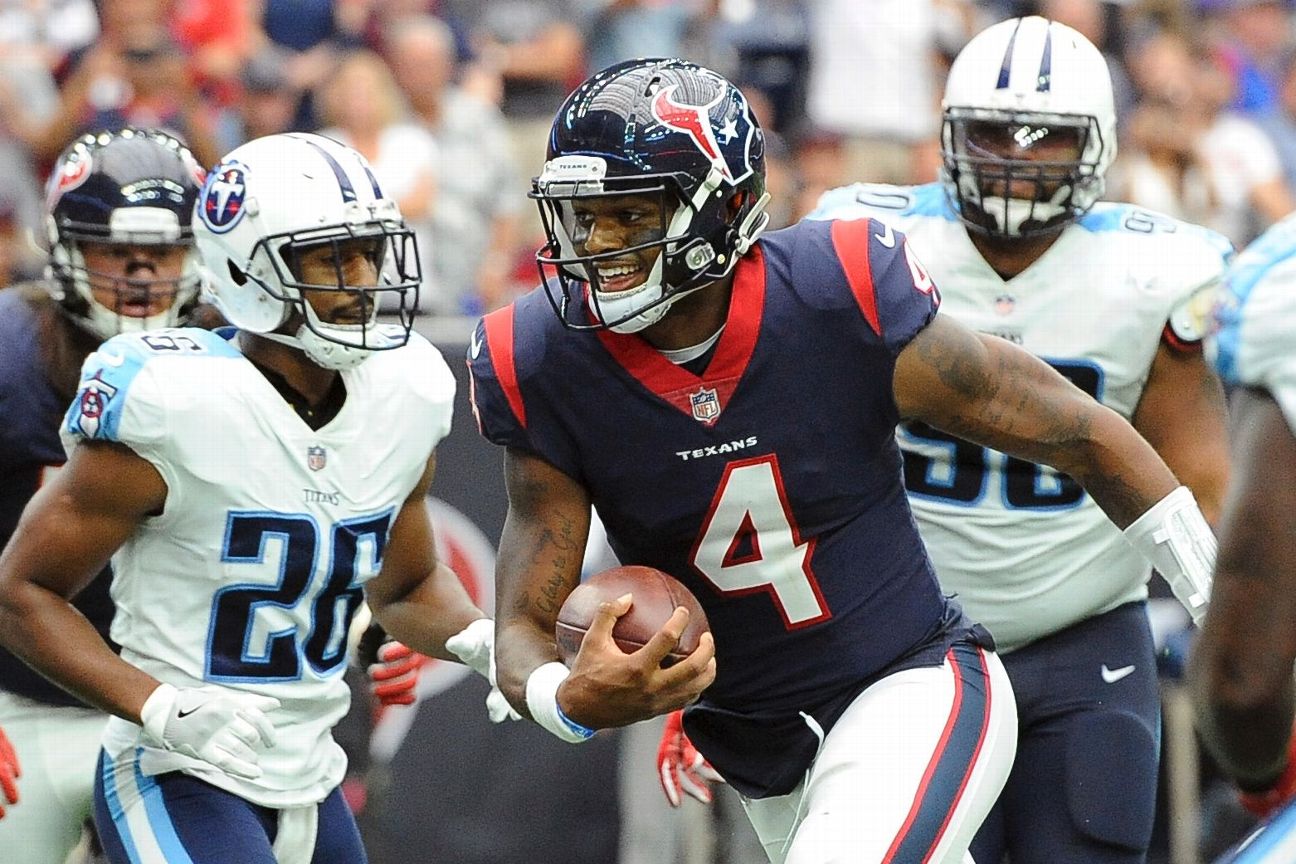 This game tonight, has all the earmarks of a blowout but before we get crazy, let's approach this logically and thoughtfully. There is a lot of unnecessary hype surrounding the circumstances of this game based on the Dolphins announcement that Brock Osweiler will be the game time starter. Osweiler is just another backup trying to do his job. Do not overthink the implications, there are no implications. Osweiler has put together a couple of back-to -back, good efforts, which has produced 629 yard, 6 TD's and 2 interceptions. The 6-2 is nothing special and in fact, it's classic Osweiler. When he gets hurried, he makes mistakes.
Dolphins vs. Texans: Prediction and preview
Osweiler will not only be hurried tonight, he will be hounded by Clowney on one side and JJ Watt on the other side. This is not going to be a welcome home party for Brock. It's going to be a battle every time he takes a snap. Forget about what the fans think, this has absolutely zero effect on the outcome of this contest. They may hate Osweiler or they may love him, none of that is important. What is important is this; can Osweiler be effective against a defense and offense that has won four straight games, giving up 34 in Indianapolis (their biggest rival), holding the Cowboys to 16, the Bills to 13 and last week holding the Jaguars to 7. The defense is getting better with age. As the season roll on, the Texans are coming into their own defensively.
How to Bet On Sports – Betting NFL Alternative Lines
Deshaun Watson has struggled this season due to smalltime, nagging injuries but ones that have been just enough to keep him sidetracked from his full potential. At the end of the day, he has still put together 1937 yards along with 10 TD's and 6 interceptions. He's made some mistakes but what sophomore quarterback hasn't? Watson is one of the most coachable quarterbacks to come along in a very long time and that's exactly what Bill O'Brien needs, it's exactly what the Texans have needed since Osweiler showed up.
Online Sportsbooks are the Easiest Way to Start Betting on the NFL
The Dolphins are fortunate to be 4-3 and they have shown some heart. Nobody can take away heart. The Bengal's win was one of the greatest comebacks of all time for the Dolphins but does this translate to the Texans tonight in Houston with Osweiler? Most likely, the answer is no. Osweiler is a mistake prone quarterback that makes bad decisions when he is hurried. The Texans will game plan their defense around giving him no time and making life miserable upfront. The Dolphins gave up four sacks to the Lions, that was in Miami and without Clowney and Watt on the team!
The Texans are putting up 258.4 yards in the air and 113.7 yards on the ground while scoring 22.1 points and allowing 20.6 ppg. The Dolphins have put up 222.3 passing yards per game with 106.9 on the ground while scoring 21.6 and allowing 25.3 ppg.
Bookies, Are You Using the Right Bookie Software and Provider?
Like we said up top, this game has the earmarks of a blowout and those earmarks are not based on numbers. A blowout theory is based purely on Osweiler. He has put together a couple of solid games but remember, this is Osweiler. He has never been consistent anywhere. With the Texans defense getting after it all game long and shredding the Dolphins offensive line, this could get really ugly, really fast.
Osweiler tends to be passive and when he gets passive, he makes big mistakes. He can't afford that tonight, one mistake will be a big problem, two or three mistakes, that guarantees a loss in hostile territory.
Americas Bookie – Your Friendly All-Inclusive Sportsbook
Look for the game to be close early and look for Houston to cramp Osweiler's style. He will not get very many good looks and will be forced to go to the running game early. The Dolphins running game is decent and enough to hang around, can they do it all game? Absolutely not. The Texans will wear the Dolphins down, Osweiler will be forced to throw and he will make a mistake or two. The Texans win this game.
Prediction: Texans 34 Dolphins 24