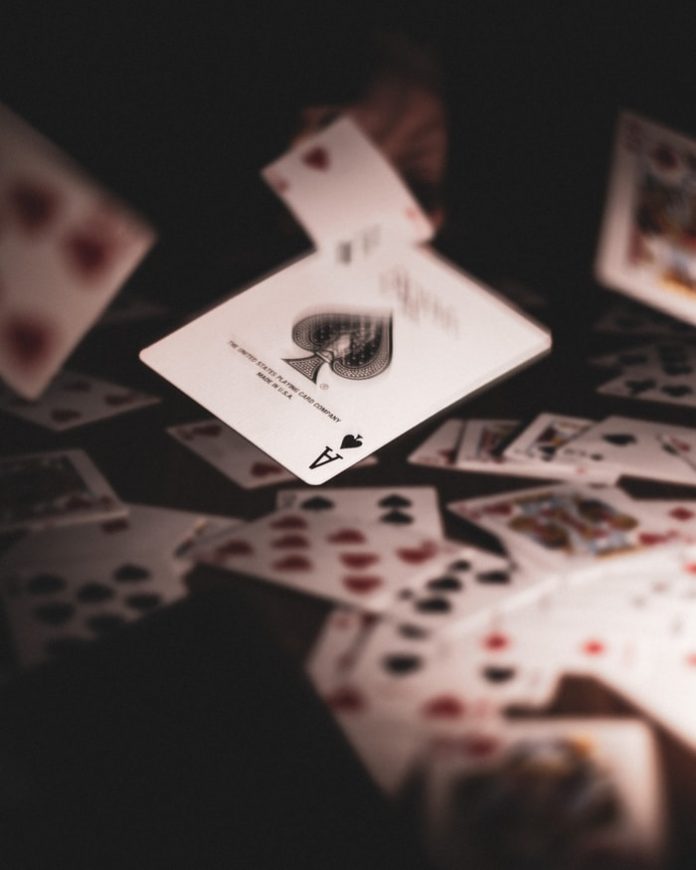 With its simple rules and popular strategies that are easy to learn, blackjack is one of the most popular card games, both online and offline, in the world for a reason. Side bets in blackjack increase the complexity of the game and add risk. However, wagers often place them.
If you are just starting to get acquainted with blackjack and you are just learning how to play this game of chance, we believe that you will not hesitate to supplement your knowledge with the rules of side bets.
What Are Side Bets in Blackjack?
Blackjack side bets are additional bets placed at the beginning of the game, at the same time as the main bet. This type of bet may involve predicting the strength of the player's hand or, in some cases, the dealer's hand.
Side bets give you the opportunity to play blackjack with much higher stakes. However, it should be noted that, unlike standard blackjack bets, side bets give a significantly greater house edge. In other words, and it should be emphasized, side bets can lead to easier loss of money.
Types of Side Bets in Blackjack
There are a number of common side bets. The main thing you should know before placing any side bet is that their payouts can vary from bookmaker to bookmaker. However, if you prefer sports betting to blackjack, then you can check bookmaker-expert.com. Let's take a closer look at the three most common blackjack side bets and their probabilities:
21+3
Perfect Pairs
Insurance
21+3
This blackjack side bet includes two player cards and the dealer's card up. When you place this bet, you agree to try to make a poker hand with your first two cards and the dealer's exposed card.
Here are the possible combinations and their payouts:
Flush – If your two original and dealer's exposed cards are the same color, you have made a flush. The payout ratio is 5:1.
Straight – This combination of cards consists of three cards in a row. The payout ratio is 10:1.
Three of a Kind – This side bet is based on the outcome that the dealer's up and your first two cards will be of the same value. The payout ratio is 30:1.
Straight Flush – This hand marks three cards in a row in the same color. The payout ratio is 40:1.
Suited Three of a Kind – The wager wins this bet when his two and the dealer's up cards are of identical value and suit. The payout ratio is 100:1.
It is important to remember the following – the house edge for a 21+3 side bet will vary depending on the number of decks used and is 8.78% for four decks, 7.81% for five decks, 7.14% for six decks, and 6.29% for seven decks. So, choose a blackjack table with as many decks as possible.
Perfect Pairs
You place this side bet before any card is dealt. It only takes into account the player's cards. There are three different types of Perfect Pairs and, accordingly, payouts.
Mixed Pair – It is a pair of two different colors – red and black. This combination is the most common. The payout ratio is 5:1 or 6:1.
Colored Pair – This pair of cards consists of cards of the same value and color but different suits. The payout ratio is 10:1 and 12:1.
Perfect Pair – In this case, you must have two cards that are of the same value and suit. The payout ratio is 25:1 and 30:1. The house edge will depend on the payment and the number of used decks and can range from 2% and 3% to up to 11% or more.
Insurance
When it comes to blackjack side bets, Insurance is there to protect the wager if the dealer gets blackjack. This side bet is only available if the dealer's ace card is exposed. If you opt for this bet, you must place another bet in the amount of half of your original bet. The payout ratio is 2:1.
It is known that insurance attracts 'stronger' players, but increases the house edge. This same insurance can cost you a lot of money in the long run.
Play Smart
The beauty of side bets is that they usually require a small stake, offer higher payouts than regular bets, but give a higher house edge. So we advise you to be moderate and play smart if you still decide on blackjack side bets. This is what distinguishes good and bad wagers in every game of chance.