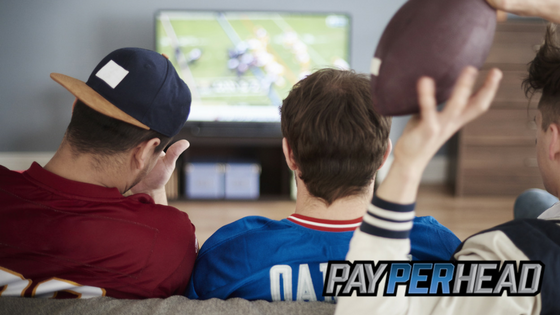 For many pay per head agents, live betting has become one of their best revenue streams. Live betting NFL games, at times, adds more revenue than wagers before kickoff.
Check out why this is often the case.
1.     The Fantasy Football Factor
NFL Fantasy Football was a $70 billion dollar market in 2013. We're towards the end of 2017. We can estimate that the NFL Fantasy Football market is now over a $100 billion dollar market.
That's a lot of fantasy football dollars flowing around from NFL Week 1 to NFL Week 16. Agents should never discount the effect fantasy football can have on players.
Since players watch games where their fantasy stars hit the field, it goes to reason that those NFL games are perfect vehicles to make live betting wagers.
Eyeballs are on games. Where eyeballs go, live betting dollars follow.
      2. Multiple Channels to Watch Games
NFL games are now broadcast on multiple channels. Amazon signed a 10-game deal to stream Thursday Night NFL matchups.
Multiple channels, means multiple eyeballs. This is particularly true on Monday and Thursday nights when the NFL only plays a single game.
Live betting must be turned on for these single matchup NFL games where all eyes are on a single contest.
Online bookie agents can clean up just by allowing live betting on Monday and Thursday nights.
      3. NFL Live Betting:  Bookie Advantage
The main per head agent advantage to offering live betting on NFL games is the beginning and ending before kickoff point spread.
Agents must never forget that the very best information arrives to oddsmakers on NFL games. Gathering info on NFL games is much easier to do than gathering info on college football games.
Most NFL bettors understand this. NFL bettors are almost always more likely to press winning before kickoff wagers by live betting than college football bettors.
NFL bettors are also more likely to make live betting saver bets on losing before kickoff wagers than college football bettors. That's a huge advantage for online bookies.
 More action translates to more revenue. More revenue almost always translates to more profit.
There's another huge live betting advantage for agents. The fee to place a live bet is always -115 or higher. The extra 5% gained from live bet wagers invariably leads to per head agents coming out ahead in the long run.
BONUS: Take Control of Risk
Pay per head agents should always have full control of their sportsbooks. This is especially true with live betting.
Having the right tools in place will help online bookies turn their bets into profit, and mitigate potential risk.
PayPerHead's Prime Package offers their agents the Live Bet Ticker. This tools allows online bookies to manage their players, and their wagers,  in real time.
If agents find a risky player, or players that are trying to clear the bank, they can delete the live bet right from their dashboard.
Remember: only delete bets when necessary, or you're players may not trust you and could jump ship.
Bookies can also use their Layoff Accounts to even out each side when necessary.
Understand how, and when, to use these tools will help online bookie agents become Master Agents. Which all translates to – more cash.
PayPerHead reps will coach online bookies and answer any questions they could have regarding tools and how to use them. PayPerHead agents have access to the call center 24/7, 365.
Right now agents looking to increase their revenue with live betting  can set up a PayPerHead account for a free 7-day trial of their Prime Package. This give agents a chance to start learning the tools and when to implement them.
Before those 7-days are up, agents looking to bring their book online, or switch softwares, can get the Prime Package for just $3 per head! Find out how, and sign up today for the 7-day FREE Prime Package trial.
Stop wasting your time with second-grade solutions – become a PayPerHead agent and experience premium today.