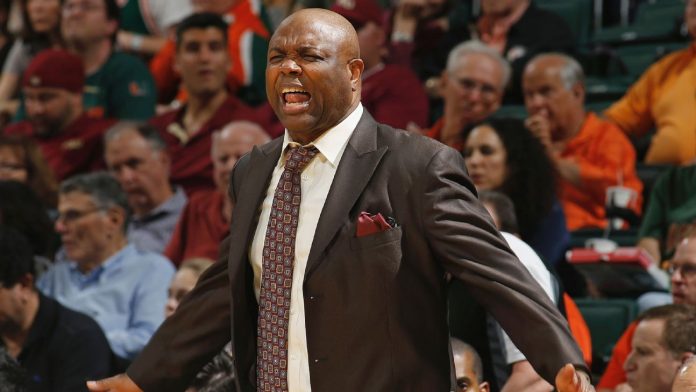 Courtesy of Coach Rick
The college basketball weekend kicks off with an ACC showdown that could go a long way in determining the conference's regular season champion.
No. 18 Virginia Tech (14-4) travels to No. 16 Florida State (12-3) on Saturday. The Seminoles are currently second in the ACC standing at 8-2 just a half-game ahead of the Hokies (8-3).
START YOUR ENGINES BETTING THE 2021 NASCAR SEASON AT 1VICE.AG
Both teams have one thing in common – a recent win over ACC leader and seventh-ranked Virginia (15-4, 11-2).Their recent games against the Cavaliers give us some insight into how Saturday's Hokies-Seminoles tussle will play out.
Game: Virginia Tech Hokies (14-4, 10-8 ATS) at Florida State Seminoles (12-3, 9-6 ATS)
When: 12:00 PM ET, Saturday, February 20, 2021
Where: Donald Tucker Civic Center, Tallahassee, Florida
Current Line: OFF     Total: OFF
TV Coverage: ESPN
Second Half Surge
Last Saturday, the Hokies hosted their in-state rival Cavaliers and a second half rally gave Virginia Tech a 65-51 victory. Keve Aluma, who averages 15.7 points a game, scored 29 and added 10 rebounds to lead VT.
The game put the Hokies suffocating defense on display. Virginia Tech held Virginia to just 36.5 percent shooting from the field and they outrebounded the Cavaliers 30-24.
Virginia Tech is one of the better defensive teams in the country holding its opponents to 65.6 points per game.
Our last pick was also a NCAAB prediction, and we nailed it! Check out our Jayhawks at Volunteers betting pick.
Seminoles Are Rolling
Florida State has won six of its last seven games. One of those was an 81-60 blowout of Virginia on Monday night. Seminoles leading scorer M.J. Walker had 17 points and grabbed six rebounds to lead the winners.
It was the fourth time in five games that FSU reached the 80-point plateau. Florida State averages 79.3 points per game.
Playing at home, it is likely the Seminoles will be favored much like they were on Monday night against Virginia. Despite UVA being ranked at No. 7, the Seminoles were still 2.5-point favorites at home.
Expect a similar line for Saturday's game. Neither FSU nor Virginia Tech has been outstanding against the spread though both have winning records. The Seminoles are 9-6 and the Hokies 10-8.
Editor's Choice: Updated Odds to Win the 2021 Naismith Player of the Year
Virginia Tech at Florida State Free Pick
What does stand out though is Virginia Tech's ATS record as an underdog, which they will likely be this Saturday. Handicappers know that this season, the Hokies are 4-1 ATS when taking the floor as the dog.
In five of the Hokies last seven games, the total has gone Under. This speaks to the performance of the Virginia Tech defense.
They can hold teams in check and keep games close. They are not necessarily strong ATS only going 2-4 ATS in their last six games, but playing a ranked opponent as an underdog will surely get the best out of head coach Mike Young's Hokies.
Saturday's spread should be a tight one, possibly as low as Florida State -1.5. Virginia Tech can keep this game close and even pull the road upset, but play the Hokies to cover to +2.
Coach Rick's NCAAB Free Pick:  VIRGINIA TECH +2 or better