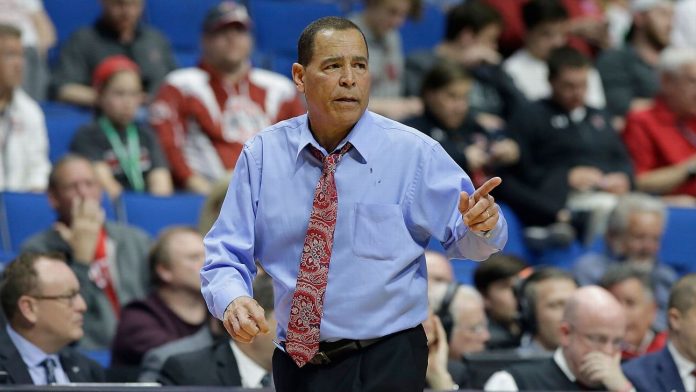 Courtesy of Coach Rick
In the first of two national semifinals, No. 2 seed Houston takes on No. 1 seed Baylor. Most see an inevitable matchup of Baylor and Gonzaga in the national championship game, but the Cougars would love nothing more than to pull the upset.
They are certainly capable with a suffocating defense that has brought them this far. That defense is also the reason why sports bettors should get in on Saturday's total.
Game: Houston Cougars (28-3, 21-10 ATS) vs. Baylor Bears (26-2, 18-10 ATS)
When: 5:14 PM ET, Saturday, April 3, 2021
Where: Lucas Oil Stadium, Indianapolis, Indiana
America's Bookie Current Line: BAY -5     Total: 134.5
TV Coverage: CBS
Head coach Kelvin Sampson and the Cougars are the No. 2 defense in the nation allowing just 58 points per game this season. In four tournament games, the Cougars have given up over 60 points just once. That was in their Elite Eight victory over Oregon State (67-61).
Houston is No. 3 in the nation in defensive efficiency and has given up more than 64 points just once in its past ten games. The Cougars clamp down on opponents and have had plenty of success over the past few years in doing so.
MUST READ > BETTING MLB PROPS
What many do not realize is that Baylor is also an elite defense. All the talk is about the Bears on offense. They average nearly 83 points per game and have a future NBA star in leading scorer Jared Butler (16.5 ppg).
In addition to an elite offense – Baylor ranks fourth in the country in scoring – the Bears are also very good defensively. They are 47th in points allowed per game (65.5) and 22nd in defensive efficiency. The Bears also force 17.3 turnovers per game. That ranks sixth nationally.
The Baylor defense has gotten even better during the tournament. The Bears have allowed an average of 60.3 points a game in their four tournament games thus far. That includes point totals of 55, 63, 51, and 72. The 72 points allowed were to Arkansas, one of the nation's highest-scoring teams that plays at an extremely fast pace.
What all this means is that Saturday's matchup will be a battle of two outstanding defensive basketball teams. When that happens, the total tends toward the Under.
Three of Houston's four tournament games have seen the total go Under. Only the first-round matchup with Cleveland State went Over. That was largely due to the blowout that occurred and Houston scoring an uncharacteristic 87 points in an 87-56 victory.
Houston's last three games featured totals of 131, 141, and 130. All three went Under as Houston held its opponents to 60, 46, and 61 points.
Baylor has faced some much higher totals and has seen the Under hit twice in their four tournament games. What is interesting is that the total has gone Over in 13 of Baylor's last 16 games. For the season, the Over is 17-11 in Baylor games.
Even so, defense is the name of the game on Saturday. This is a game where both teams will score in the 60s.
Coach Rick's NCAAB Free Pick: UNDER 134.5
Take a look at our last article, it was a UCLA vs. Alabama NCAAB free pick.