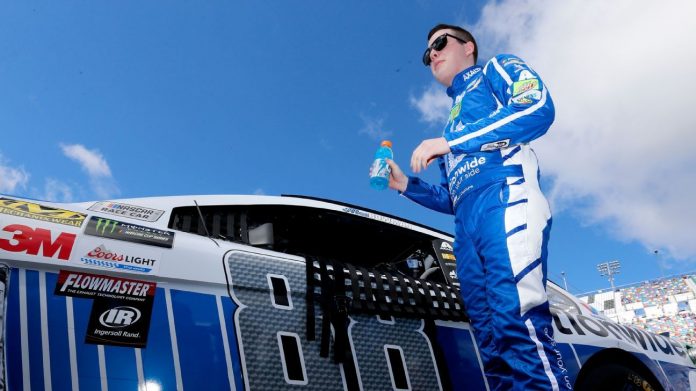 Geico 500
When: Sunday, June 21st, 2020
Where: Talladega Superspeedway
Lincoln, Alabama
Betting Odds: Lines&Odds
Talladega Superspeedway is the backdrop on Sunday for the Geico 500 and is the sixth major Sunday NASCAR series race since competition resumed last month. Denny Hamlin took the checkered flag in last week's Dixie Vodka 400 for his third win of the season. He opened up the NASCAR season by winning the Daytona 500. Hamlin is +1000 to win this week.
Click Here to Bet the Geico 500
The Geico 500 will be run at the world famous Talladega Superspeedway in Lincoln, Alabama with a total distance of 500.8 miles and 188 laps. Hamlin has six top-10 finishes at Talladega in his last 12 races and won back in 2014. Chase Elliott is the defending champion of the Geico 500 and is the +800 favorite this week.
Brad Keselowski (+1000) owns five wins in 22 races at Talladega and has two wins this season to put him fourth in NASCAR points with 412, just 51 points back of leader Kevin Harvick.
The green flag drops at approximately 3:30 p.m. ET.
Geico 500 Favorites:
Chase Elliott +800
Joey Logano +900
Brad Keselowski +1000
Denny Hamlin +1000
Ryan Blaney +1000
Click Here to Bet the Geico 500
There are many more NASCAR odds and props at Bovada Sportsbook, so head on over and get your free $250 Deposit Bonus and enjoy the race.
Geico 500 Pick
I'm going to go with Brad Keselowski at +1000 odds. After a bad start to the season, Keselowski has 11 straight top 13 finishes and has good history at Talladega Superspeedway. He's won five times in 22 career appearances with his most recent in 2017 at the Alabama 500.