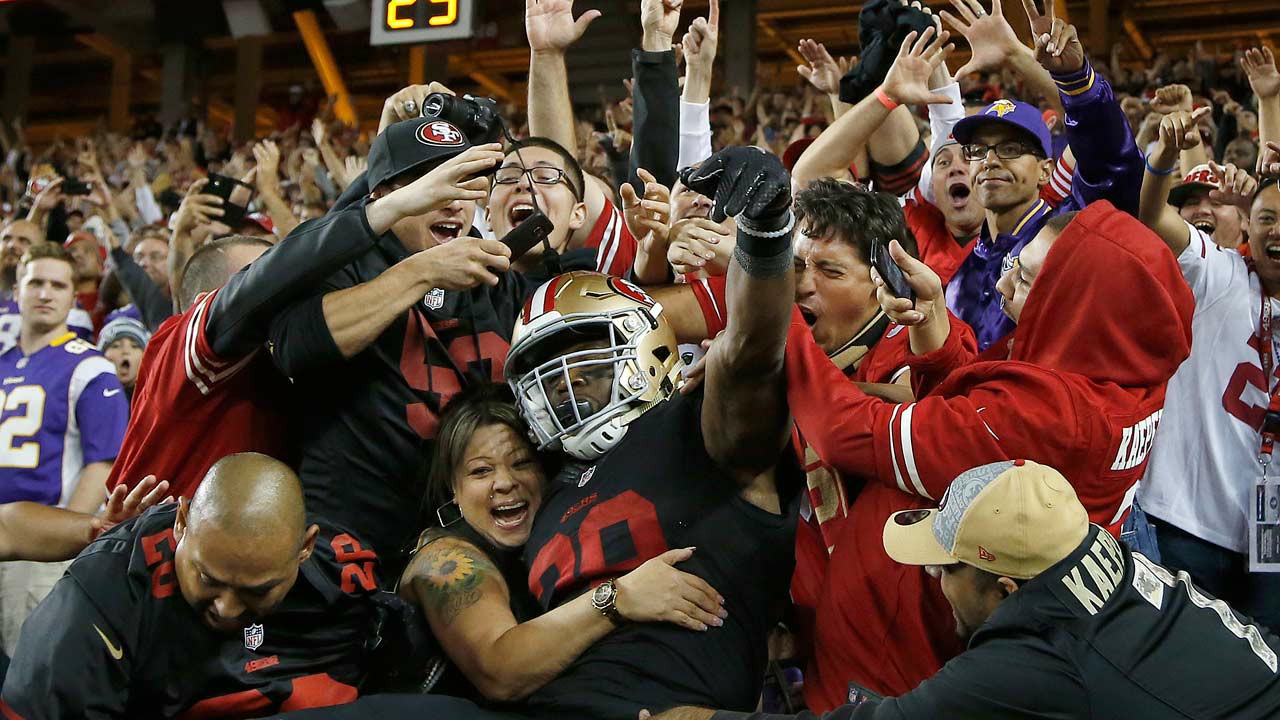 As much as we love the Rams, we can't stand the Rams, and to be honest, we can't find that much to like about the 49ers chances in tonight's game, so, here is what we do… We take an objective look at who is going to win this football game. Remember, we said we love the Rams, and it's true, we do love this team's chances to win a Super Bowl.
6 Advantages of Betting at America's Favorite Online Bookie
The addition of Von Miller just might be what they need down the stretch of this season, he could absolutely be what they need come playoff time. The 49ers have had to deal with some bad luck and injuries this season, and they are still dealing with injuries in this game. Tavon Wilson and Maurice Hurst are both out, and Josh Norman is listed as questionable. Hasty is out at RB, and Was is questionable at CB.
Here is the best advice to be given – find a fantastic offshore sports bookie, one that offers a great bonus, sharp lines, and sports odds, and one that has a stand-up reputation for quick payouts and the best customer service
Rams (7-2, 4-5-0 ATS) @ 49ers (3-5, 2-6-0 ATS)
Spread: Rams -3.5, ML 180/+155, O/U 50
Levi Stadium, Santa Clara, CA
8:15 PM ET ESPN
The Rams lost at home last week to the Titans, on "Sunday Night Football", by a final of 16-28. Does this make the Titans the best team in the NFL or are the Rams a fraud? We think that neither is true. The Titans are a very good football team and they have the wins to prove it. The Rams are a good football team as well but unfortunately, they are not very good against the spread. Vegas crowned them early and they have stuck with it until this game. They are 4-5 against the spread because Vegas overvalued them. Today, it's back down to earth.
Betting Football – Have You Decided on a Sportsbook?
The 49ers score 23.1 ppg, they are allowing 25.3 ppg. The Rams score 29.0 ppg and allow 21.8 per game. The Rams are putting up 411.4 total yards of offense, to the 49ers 376.6. The Rams are passing for 308.4 yards per game, against the 49ers 263.5. On the ground, the Rams are rushing for 103.0 yards, to the 49ers 113.1. The Rams are allowing 273.3 passing yards per game, while the 49ers are allowing just 223.0, on the flip side, the Rams are allowing just 99.6 rushing yards per game to the 49ers 131.6 per game.
Betting Football – Steps to help pick a sportsbook
The 49ers are getting better and they are NOT going 0-8 at home. There isn't another team on the planet that will motivate them more to win, than the Rams. We love their chances in this one and Garoppolo is playing great right now. This game will be close, Vegas has it right to not make the Rams a big favorite, and that's why we are picking the RAMS! They will cover 3, buying the hook. There is your side bet. Call your top online bookie and get the money in.
AmericasBookie Picks Below:
Rams -3, buying the hook
Straight Bet Game Total – Over 50
7 Point Teaser- Rams +4.5, Under 57
Prop:  Longest FG In the Game – (Over 46.5 yards)
Prop: A Team To Score 3 Unanswered Times (NO +200)