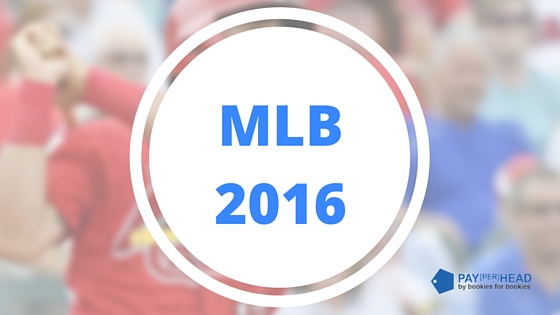 MLB betting can be a boon for online bookies. The key is for bookies to know which MLB bets are the best. That fact is that MLB betting odds are based on where the odds makers believe the action will go.
How optimism can help online bookies know which bets are best for the players, and therefore, bets to watch and adjust, is apparent when it comes to MLB game totals. Check out some numbers below. We'll talk about optimism and how online bookies can use it to find the best bets afterwards. Second column is projected wins. Third column is starting season over/under totals.
| | | |
| --- | --- | --- |
| Blue Jays | 84 | 87.5 |
| Rangers | 80 | 84.5 |
| Royals | 77 | 85.5 |
Is your pay per head platform ready for NFL? No? Make the switch to PayPerHead.com today with their $3 Per Head Kick-Off premium package.
We're in the third week of June. The totals have definitely changed. But bookies can see that at the beginning of the season the over/under totals were higher than the projected total wins for the Blue Jays, the Rangers, and the Royals. For the Royals, it's an actual 8.5 game differential. Why such a differential between what's expected from a baseball analyst's point of view and what's expected from the fans' point of view?
Remember, odds makers are thinking about where the action is going. So, in the case of the Blue Jays, Rangers and Royals, odds makers believe that fans will put more wagers on over the total than on under the total. This isn't true for the baseball analyst who is only thinking of stats when projecting wins and losses.
For fans, optimism reigns over MLB totals, which are bet at a ratio of 3 to 1. For every under total bet wagered on an MLB team, 3 wagers are placed on over the total. When it comes to MLB game totals, all online bookies have to do in order to find out which bets are best for their players is to find out where the optimism is the lowest.
Sports bettors are almost always overly optimistic. If an MLB game total comes out where more under wagers are bet than over wagers, the total figures to be advantageous to the players.
Get your book ready for the NFL 2016-2017 and switch from your pay per head platform to PayPerHead.com's and start your NFL online bookie business right with $3 Per Head Kick-Off premium package today.