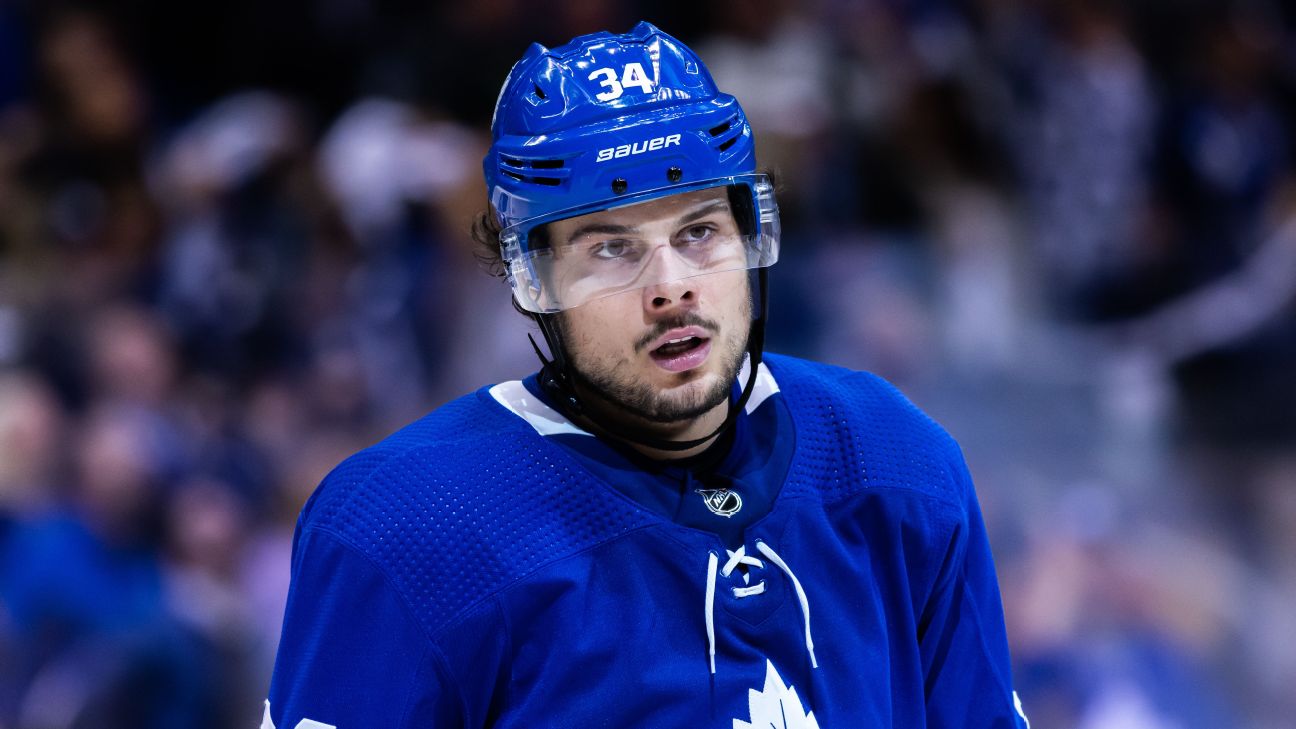 Toronto (28-13-5) at Winnipeg (27-15-3)
When: Thursday, April 22nd, 2021
Where: Bell MTS Place,
Winnipeg, Manitoba
Time: 7:00 ET | TV: NHL Center Ice
Opening Odds: Toronto -130/5.5
The race for the North Division title this season is coming down to three teams: Toronto, Winnipeg and Edmonton. The Maple Leafs and Jets will face off on Thursday night in a key contest with Toronto leading Winnipeg by just four points entering Thursday's action. The slumping Leafs have let the Jets and Oilers back in it with Edmonton trailing by five points and Winnipeg four. Both of those teams have games in hand over Toronto. The Maple Leafs just suffered their fourth and fifth consecutive losses at the hands of the short-handed Vancouver Canucks this week. On Tuesday, Toronto led Vancouver 3-2 early in the third period after a short-handed goal, but goalie David Rittich couldn't stop the Canucks from scoring four straight goals down the stretch, including two on slappers from fairly sharp angles in the left faceoff circle. To add another injury to insult, Toronto likely lost defenseman Zach Bogosian for multiple games after he sustained an upper-body injury midway through the second period. Winnipeg is on a roll with wins in five of their last seven games including a 5-2 win at Toronto last week. The Jets are coming off a 3-0 loss at home to Edmonton in which Oilers' goalie Mike Smith stopped all 26 shots. Winnipeg is aiming to square the season series with the Leafs at four games each. Toronto has won five straight games in Winnipeg.
Toronto will also be without forward Zach Hyman (knee) for a couple of weeks after a knee-to-knee hit Sunday with Vancouver defenseman Alexander Edler. Jack Campbell should get the start in goal for Toronto and after winning his first 11 games, has dropped his last three. He was even pulled from the Winnipeg game last week after allowing three goals on just six shots. He's actually allowed three goals or more in five of his last six outings. The offense is seventh in the league at 3.2 goals per game, but Toronto has been held to exactly two in four of the last five.
The Jets will get captain Blake Wheeler back in the lineup after he missed the team's last six games because of a concussion. He will be back on the first line with linemates Mark Scheifele and Kyle Connor. Wheeler had 10 goals and 22 assists in 39 games before being injured in a 4-3 win April 5 against Ottawa. Connor and Nikolaj Ehlers each scored two goals in the Jets win over Toronto last week and Connor Hellebuyck turned aside 31 shots on 33 attempts. Hellyebuyck has a 2.50 GAA and .919 save percentage on the season.
Toronto is in a real funk right now and the Jets are breathing down their necks. Campbell has been human lately after that incredible start and I believe the Jets will get to him once again in this one.
Pick: Jets +118