The sports marketing industry is expanding quickly and has the potential to completely change how sports events and products are promoted and advertised. In fact, in 2020, the global sports marketing industry was valued at $85.5 billion.
Sports teams and clubs, like many other brands, are increasingly using social media to engage their customers and market their products.
Social media platforms are a powerful tool for engagement and marketing that was previously not available to teams. It has changed the way fans and teams are exposed to content. Social media offers a wealth of information, including behind-the-scenes footage, moments from pre- and post-games, social analytics, and personal interactions with sports personalities.
You can't afford to not take advantage of social media, given its importance and impact in sports. Below, we share some tips on how to leverage social media networks for sports marketing.
Live Stream to Generate Real-Time Engagement
Livestreaming parts of a sporting event can be a great way to generate engagement on social media. You may not be able to live stream your entire event, but you can still stream some events for free on Twitter or YouTube. This can help build momentum for bigger games and events. It will also entice fans to attend the big events.
Deliver Highlight and Real-Time Updates Throughout an Event
You can still engage fans in real-time even if you cannot stream live events on social media. Use real-time platforms like Twitter or features like Instagram Stories to post updates and highlights continuously throughout the event. You can then give your fans the chance to express their opinions and thoughts throughout the event.
This is an excellent way to stay at the forefront of people's minds and keep conversations going. It also allows those who cannot watch a live event to keep up with the latest news, such as who scored the goal or who got a penalty.
Another fun way to engage sports fans is to create gameday graphics. Typically, you should post gameday graphics on social media channels on the day of the game to get fans pumped up. They provide fans with a unique and creative way to show their support for their favorite teams and can be used to create memorable moments, build brand awareness, and boost engagement with fans.
Create Behind-the-Scenes Stories
As a sports marketer, you might wonder how to use social media to capture the attention of your audience. It is important to create content they genuinely want to see. Fans never tire of seeing behind-the-scenes content featuring their favorite athletes. Facebook or Instagram Stories are the best ways for you to engage your audience because:
They help create an experience that can be shared with the community.
Stories don't last forever. If viewers don't click, they'll miss out.
They feel personal because of their spontaneous and unedited style.
Stories are popular because of their transient nature and because they can give your audience a personal, easy-to-view look at their favorite social media personalities. Depending on the nature and purpose of your sports brand, you can use Stories in a variety of ways:
Showcase the behind-the-scenes activities of your team.
Follow the daily routine of a particular athlete.
Showcase new products, content, and much more.
Reposting content from sponsors or other fans
The possibilities are endless. Audiences want to know everything about their favorite athletes, from their morning routine to their favorite protein drink.
Use Social Media to Recognize Your Most Loyal Fans
Building fan loyalty in the sports world is essential to driving revenue and engagement. To ensure success as an athlete or sports team, you need to have loyal fans who will continue to buy your merchandise and attend your matches.
Fans love to be recognized for their loyalty. Entertainment is certainly a key factor. This reward could be recognition. Social media is a great way to reward your most loyal fans and recognize them.
You can give them a shout-out, reply to their comments, and show that you are listening. You can even show your appreciation by tapping into the values and interests of niche fan bases.
Run Contests and Giveaways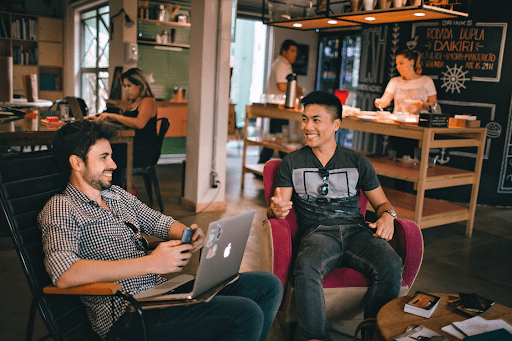 Sports fans are known to be competitive, and they love to win. Giving them the chance to win via contests and giveaways can be a great way to engage them on social media.
You should organize giveaways in the weeks leading up to an event. This will build excitement. You can also engage your fans by holding contests. For example, you could ask them to caption a picture, share it with their followers, or guess the correct answer.
Final Words
Social media allows sports teams and athletes to form a more personal bond with their fans. Leveraging social media networks for sports marketing can create excitement about upcoming sporting events and ultimately lead to higher ticket sales and attendance.