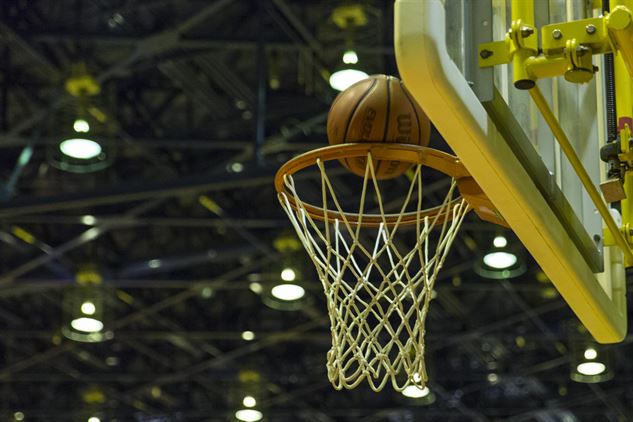 The SEC standings have fluctuated extensively this season, with Kentucky and LSU each sitting atop the crowd at certain points in the year. When the Wildcats and Tigers square off on Tuesday night, a battle for conference supremacy will play out as a late-season opportunity to earn a statement win presents itself to both teams. Kentucky currently leads the SEC with a 10-2 record, while LSU sits just a game back in a second-place tie with Auburn. The winner of Tuesday's game will be in the driver's seat towards locking down the regular season title, while the loser will have quite a bit of work to do in the season's final weeks.
Wildcats On Hunt for Fifth Straight Win
Kentucky has overcome some early-season woes to take over sole possession of first place in the SEC standings with only a few weeks left in the regular season. As winners of four consecutive games and two straight road games, the Wildcats enter with some legitimate momentum in preparation for a tough Tuesday night contest. At 5-2 in true road contests, Kentucky has also proven its able to win in hostile environments this season. That ability to overcome a hostile environment will be key to a hot start for the Wildcats as they look for the road upset.
The Wildcats feature one of the country's most balanced offensive attacks, with four players averaging 12.0 points or more on the season. Led by guard Immanuel Quickley (15.0) and forward Nick Richards (14.6), Kentucky has had no issue in outscoring opponents this year. The Wildcat defense allows just over 65 points per game, making them a staunch opponent on both ends of the floor to help close out a number of close contests. With 10 of its last 12 contests being decided by 10 points or less, Kentucky has had no trouble finding ways to win games by the slimmest of margins.
Tigers Hoping to Right the Ship
After an impressive 8-0 record to open up conference play, LSU has dropped three of its last four SEC contests and has lost its place atop the conference standings. Fortunately for the Tigers, all three of those losses have come on the road, and LSU has pieced together a 13-1 record on its home court. For a Tigers team that desperately needs this win to move into the top spot in the SEC, LSU will surely be motivated to dominate their conference rivals from the opening tip.
LSU's success this season has stemmed from the country's ninth-ranked offense that has averaged 80.8 points per game to this point in the season. Guard Skylar Mays has led the way for the Tigers this season, with 16.5 points per game and an impressive 49.8% clip from the floor. LSU's porous defense has given up 72.7 points per game, which has prevented the Tigers from being as dominant as their offensive rankings might appear. In its seven losses, LSU has give up an average of 78 points per game, compared to less than 70 points per game given up in 18 victories.
Despite LSU's recent struggles and Kentucky's improved play over the past month, this is shaping up to be a bounce-back game for the Tigers. Both teams need this win both for conference supremacy and postseason positioning, and this figures to be an intense battle between two of the SEC's best offenses and overall best teams. Look for the Tigers to turn around their luck with a statement victory at home to get back into the thick of the SEC regular season championship conversation. I'll take LSU by a few possessions on Tuesday night in a high-scoring contest. Take the LSU Tigers -2 in this game at our favorite pay per head book RealBookies.com
More Pay Per Head tips: