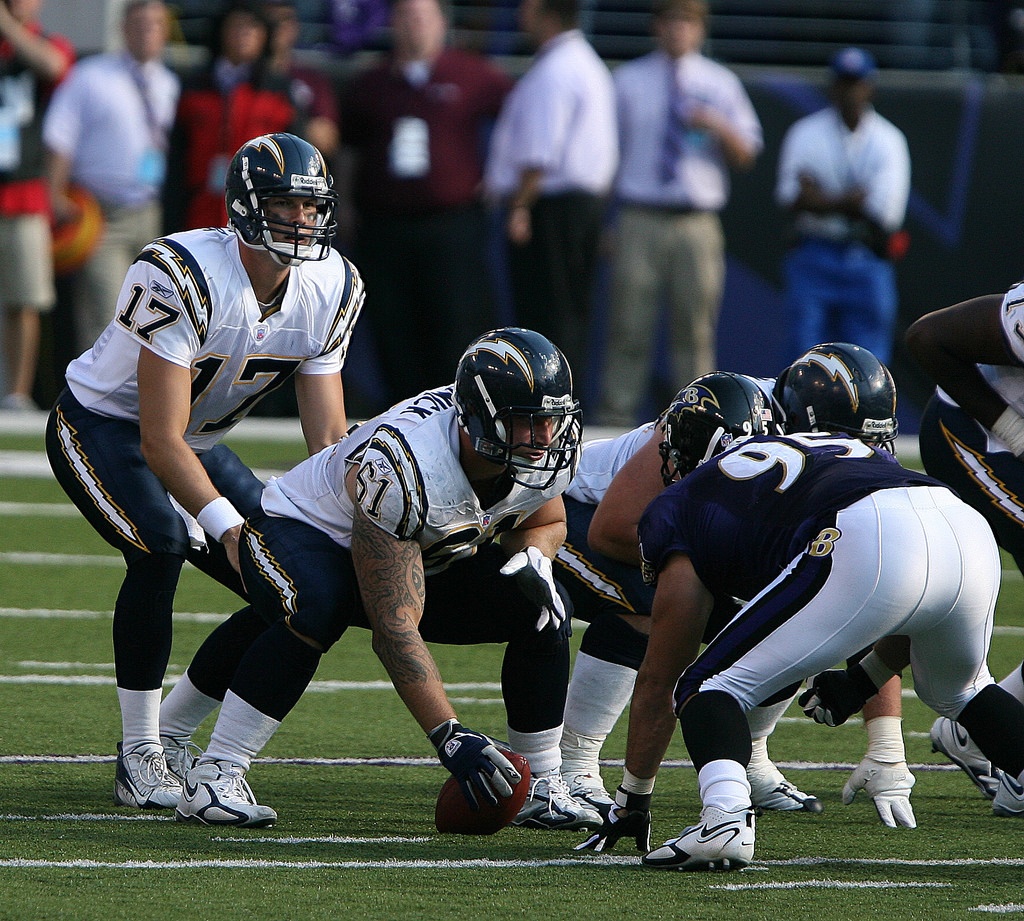 The National Football League is headed to Mexico City on Monday Night Football when the Los Angeles Chargers host the Kansas City Chiefs. Both of these teams are still in the playoff race in the AFC, but neither team is playing great football of late. The Chiefs have a dynamic offense that can score points in a hurry, but their defense has let them down at times. Los Angeles has actually played well on defense this season, but their offense has been inconsistent. There could be plenty of points scored in this game.
The Kansas City Chiefs have lost four of their last six games, and they are now fighting to stay on top of the AFC West Division. Kansas City comes into this game with an overall record of 6-4 , and are just .5 game ahead of the Oakland Raiders. Los Angeles brings a 4-6 record into this game, and they desperately need a win. The Chargers had won two straight games before suffering a loss to the Raiders in week 10. Kansas City is a -4.5 point favorite over Los Angeles in this game.
Mahomes is Back, Chiefs Still Struggling
Chiefs quarterback Patrick Mahomes is back on the field for the Chiefs, but he failed to deliver a victory in week 10. Mahomes has still thrown for over 2,600 yards and 18 touchdowns this season, despite missing some time due to injury. The Chiefs are still one of the top offenses in the league at 28.4 points per game, but they have not been as explosive this season. Part of the problem for Kansas City has been a lack of running game, and the Chiefs are averaging just 90 rushing yards per game. Kansas City needs to find some balance in this game.
Defense continues to be a problem for the Chiefs, despite making several changes to their roster from a season ago. Kansas City is allowing less than 24 points per game, but they have struggled to defend the pass. Los Angeles is going to throw the ball a ton in this game, and the Chiefs had better be ready. The Chiefs do have 30 sacks this season, and getting pressure on Philip Rivers will be key.
Chargers Will Need Their Defense in this Game
The Los Angeles Chargers will have to win this game with their defense, and that unit has stepped up their play throughout the season. Los Angeles is giving up less than 20 points per game this season, and shut down Aaron Rodgers and the Packers just two weeks ago. Defensive end Joey Bosa leads the team with 8.5 sacks, and he will keep the heat on Mahomes in this game.
Philip Rivers has thrown for over 2,800 yards already this season, but the Chargers need him to take care of the ball. Rivers has thrown 10 interceptions this season, and has also been sacked 21 times. Running back Melvin Gordon is back and running the ball well for the Chiefs, and he will need to have a big game in this one. The Chargers can't outscore the Chiefs, but they gotta keep it close.
Chiefs Win in Mexico City
The Chiefs have a reputation of putting on a show on Monday Night Football, and the same thing should happen in this game. Kansas City has all of the weapons needed to score a ton of points, and they should have a big game on offense. Los Angeles does have a decent defense this season, but their offense puts them in some difficult positions at times. The Chargers will be forced to try to score right along with the Chiefs and that is a scary proposition. Look for Kansas City to pull away from Los Angeles late in this game. Bet the Kansas City Chiefs -4.5 over the Los Angeles Chargers on Monday Night Football. When you bet the Chiefs, do so at our favorite pay per head bookie site at PayPerHead247.
Learn more about PayPerHead: