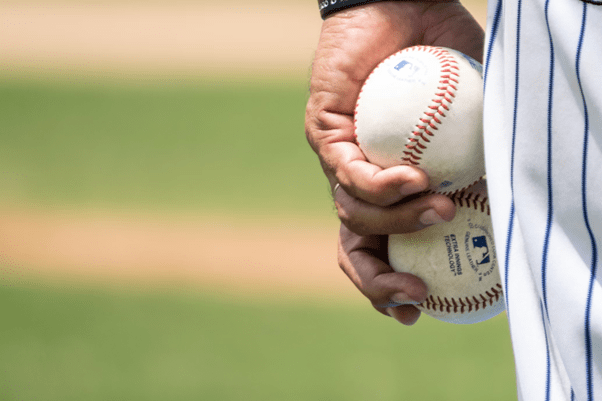 Welcome back, Braves fans! We have some exciting news to share. Our very own Joe Jiménez is sticking around for a while longer. The Braves and Jiménez have agreed to a thrilling three-year, $26 million deal. This fantastic news was made public early on Thursday, less than 12 hours after the exhilarating end of the 2023 season.
So, while we tip our caps to the Rangers on their first World Series win, we're genuinely excited about the future here in Atlanta with Jiménez on board!
Jiménez's Performance in 2023
Despite some initial struggles after back surgery, Jiménez proved his mettle as the 2023 season progressed. He faced some inconsistency in the early months, with a 4.42 ERA over 20 appearances through May. But boy, did he bounce back! From June to the end of the regular season, he posted a 2.37 ERA over 39 appearances, showing the opponents that he's not to be taken lightly.
The 28-year-old ended the season on a high note, showcasing his talent over 59 appearances with a solid 3.04 ERA. The journey wasn't without its trials, but Jiménez demonstrated that resilience and persistence pay off in baseball.
The Financial Aspects of the Deal
The financial nitty-gritty of the deal appears to be a testament to the confidence that the Braves have in Jiménez. We're looking at a significant investment here, as Jiménez is set to make $8 million in 2024, with a promising increase to $9 million for each of the following two years.
This deal is not just a reflection of Jiménez's superior skill and talent on the field but also the value he brings to the Braves roster. As we all know, good players win games, but great players make the team. So here's to the next three years with Jiménez at the heart of our bullpen!
Braves Bullpen Prospects for 2024
As we look forward to the 2024 season, the Braves bullpen appears to have a robust lineup. We have a mix of seasoned veterans and emerging talents, and Jiménez is just one piece of this dynamic puzzle. With relievers like Nick Anderson, A.J. MinterRaisel Iglesias, Johnson, Raisel Iglesias, Tyler Matzek, Daysbel Hernández, Ben Heller, Dylan Lee, Jackson Stephens, and Michael Tonkin, the Braves have a deep bullpen that is prepared for any scenario.
Free agents Jesse Chavez, Kirby Yates, Brad Hand, and Collin McHugh also remain options, with club options on Yates, Hand, and McHugh that could be exercised by Monday. As FanDuel MLB odds would suggest, the Braves bullpen is shaping up to be a force to be reckoned with in the 2024 season.
Conclusion
This three-year, $26 million deal with Jiménez highlights the Braves' commitment to nurturing a formidable team for the forthcoming seasons. Recognizing Jiménez's resilience, skill, and the value he adds to the roster, the Braves have secured a powerhouse player in their bullpen.
With an exciting mix of seasoned players and emerging talents, including potential free agents, the Braves are poised to make a significant impact in the 2024 season. For us Braves fans, it's time to gear up and get ready to cheer on our team in what promises to be an exciting season ahead!