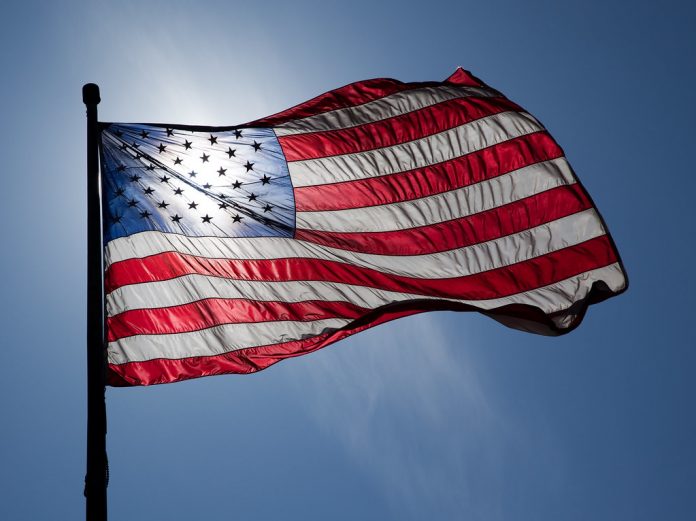 If there is one thing we have learned over recent weeks, it is that we can do far more from our laptops and smartphones than we thought possible. Yes, of course there is remote work, online banking and ordering groceries. But it also extends to our leisure time. Zoom parties have become all the rage and with global sporting events brought to a standstill, even the likes of soccer, tennis, motorsport and horse racing have entered the virtual world. 
A case in point was the Grand National, the UK's most famous and popular horse race, and one with a history that dates back 180 years. Not only was this year's race run in cyberspace but punters were also able to place bets on the outcome, just as they would with a real race. A similar story has played out in Formula One, with a mixture of pro drivers and celebrities participating in virtual grands prix while the season waits to get underway.  
A return to normality
Sport is more than just a pastime, it is also a multi-billion global industry. Millions across the US and the world enjoy placing a wager on their favorite teams and players, to the extent that sportsbooks are as much a part of the gambling economy in states like Nevada and Indiana as the slot machines and gaming tables. 
These states are formulating strategies that will allow them to reopen sooner rather than later. However, this will inevitably require measures that mean we will be looking at a "new normal" where social distancing is key, as opposed to simply returning to the pre-coronavirus world. 
Nevada, for example, is suggesting measures that include fewer slots spaced further apart, plexiglass shields to protect croupiers and contactless mechanisms for tipping. Meanwhile in Indiana, State Governor Eric Holcomb has been lauded for his multi-stage reopening strategy that will see "cultural, entertainment and tourism businesses" reopening at 50 percent capacity in mid-June.
These measures, will, it is envisaged, allow these state's economies to get back on their feet while reducing the risk of new outbreaks. This is in stark contrast to what has been seen in some parts of the world. For example, pachinko parlors in Japan, which are the equivalent of the Las Vegas casinos, have remained open and been busier than ever, despite having initiated no distancing rules at all, to widespread condemnation. 
Online alternatives are here to stay
The phrase "the new normal" goes beyond social distancing and contactless payments, however. The trend towards taking everyday activities online has been manifest for some years, but it has accelerated dramatically in recent months. 
Businesses have discovered that they just don't need to operate sprawling offices to run a banking or insurance business. Likewise, gaming enthusiasts have learned that they don't need to go to the Golden Nugget in Las Vegas to play blackjack or place a bet on an NBA game. At least, this is the case where state legislation allows them to make their wagers online, and this could prove to be one of the most far-reaching consequences of the crisis. 
Internet gambling gaining momentum
Ever since the landmark ruling by the US Supreme Court in early 2018, gambling in general and sports betting in particular have been pushed up the state legislature priority list across the USA. But while a growing number of states have introduced legalized betting of one form or another in the intervening period, most have restricted it to physical booths and land-based casinos. 
Online betting is currently only legal in New Jersey, Pennsylvania and Delaware. Gaming and sports betting businesses in these states have, therefore, been less severely affected. The same situation exists in Canada, where there are licensed and regulated online gambling sites for both gaming and sports betting. The CasinoBlox site explains these in more detail. 
Compare this with the situation in Indiana and Nevada. In the former, online betting is prohibited entirely, while in the latter, it is restricted to a handful of virtual poker rooms. In both states, this effectively meant that when the physical casinos shut down, so did the entire gaming and sports betting industries. These and other states will be desperate to guard against a repetition of this situation, so it should come as no surprise that a wind of change is in the air. 
Summit talks
The SBC Digital Summit is perhaps the most important industry event in the calendar. Originally scheduled to take place in London, it was moved into cyberspace for obvious reasons, but still went ahead over the last week of April.
A key area for discussion surrounded online sports betting and gaming in the USA. On the one hand, it is worth noting that when the world went into lockdown, online gaming in general saw a spike in popularity as people looked for ways to keep themselves entertained. This included casino-type games in countries and states where they are permitted.
However, even as the world emerges from the crisis, there is a significant percentage of the population that will exercise caution for weeks and months to come. In short, they will be reluctant to enter a casino, regardless of the distancing measures that are in place, and would prefer to have the same experience from the comfort and safety of their own homes. 
The truth of the matter is that there are 18 states that have legalized gambling activities of one sort or another. Yet only the three mentioned above offer the online betting that is automatically available to casino gamers and sports betting enthusiasts in Canada, the UK and most of mainland Europe. 
When you look at it from an outside perspective, this is a situation that was always destined to change sooner or later. The crisis of 2020 simply means that the USA's relationship with and attitude towards gambling is likely to be pushed with greater speed along its evolutionary path. There will be interesting months ahead as we get to grips with the true shape of the "new normal."