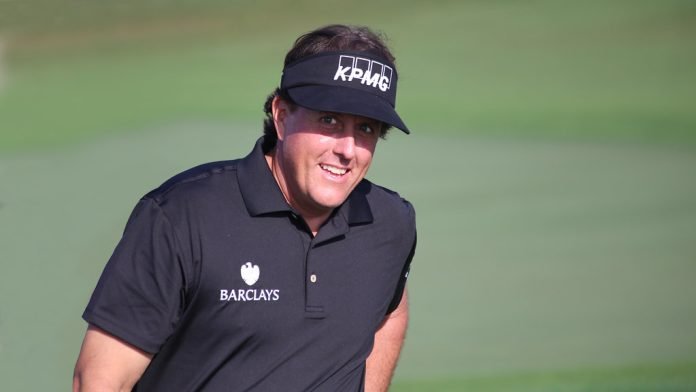 Golf apparel and equipment are in high demand all over the world. Sports apparel in this area is bought mainly by professionals who need clothing to wear when performing sports activities.
According to reports, the sports apparel market was valued at $167.7 billion in 2018.
The apparel sector offers a wide range of options for golfers to choose from. From shirts and shoes to specific equipment suitable for various sports activities.
When choosing the best golf clothing, there is no better guide than an experienced golfer like Erik Flores. The following article will explain selecting the best-golfing apparel like a pro.
Factors to Consider While Shopping for Golf Clothes
1) Check The  Fit Of The Shirt
When buying golf apparel, the first factor to consider is the shirt's fit. You should start by measuring your chest size, then choose the size of the shirt based on this measurement.
Another thing to consider is checking the arm length. A golf shirt's sleeve should cover your wrist when your hands are hanging down, but some golfers prefer shirts with shorter sleeves.
After choosing the right shirt size, you should check its collar and stomach. The shirt should be tight enough to provide reasonable control on its collar and belly, but it shouldn't restrict movement.
2) Check The Fabric Of The Clothing
Fabric plays a vital role when choosing golf clothing. You should consider what type of fabric is in the shirt and which parts have been used.
Some common types are explained here:
a) Polyester
It is a standard fabric used in apparel. It's solid and has many features such as:
Doesn't absorb moisture
Resistant to wrinkles
Easy to clean
b) Cotton
It's the best fabric for sweat absorption. It absorbs sweat quickly, making it ideal for hot days. However, it can make your shirt heavier because of water weight. Also, cotton is very susceptible to damage and needs special care because it can quickly get dirty and wrinkled.
c) Blends
Blends combine the benefits of polyester and cotton to make a garment that has both moisture-wicking properties and better durability than cotton.
3) Check The Style Of Clothing Before Purchasing
Style is also an essential factor when buying golf clothing like Erik Flores. You should choose a shirt that is the same type as the sports you're playing. For example, if you're going to play on a hot day, consider buying a breathable shirt with small sleeves and no collar.
These shirts will provide an excellent range of motion suitable for all types of sports activities.
4) Check The Color Of Clothing Before Buying
You should always consider the color of your clothing before buying. It is a vital factor because you probably won't wear a shirt that doesn't suit your skin tone or hair color. Also, consider what color will be ideal for specific weather conditions. For example, white shirts are good for hot days, while dark colors are suitable for calm, cloudy days.
5) Check The Price Before You Buy
It's always important to consider the price before you make a purchase. If the shirt costs too much, you may even think of buying it next time. However, you should ensure that clothes meet quality standards at an affordable price before purchasing.
6) Review The Quality Of Clothing Before You Buy
It is vital to consider the quality of clothing before buying. It will help you make a good choice and avoid wasting money on something that won't last for a long time.
It's also essential that professional sportspeople check the quality of clothing, as they must be sure that it can provide them with the support they need.
7) Brand Reputation And Range Of Clothing
When choosing clothes for golfing, you should consider the brand's reputation. You must look for good quality clothing because it will be helpful for a long time.
Also, check the range of clothes available so you can choose something to suit your needs. Some brands offer limited colors or styles, while others provide many options to choose from.
8) Look For Easy Returns and Shipping
When buying golf clothes, you should always look for an online store that offers easy returns or shipping services. If you get your shirt or trousers dirty during a game, it's good to have the option of returning them quickly without any problems.
9) Check The Cleaning Instructions On All Clothing
You must check the cleaning instructions on all clothing before buying. You must follow the instructions to keep your clothes in good condition for a long time.
Conclusion
To conclude, several essential factors to consider when buying golf clothing. You must consider the fabric, color, style, and brand reputation to choose clothes that will help you enjoy your game.