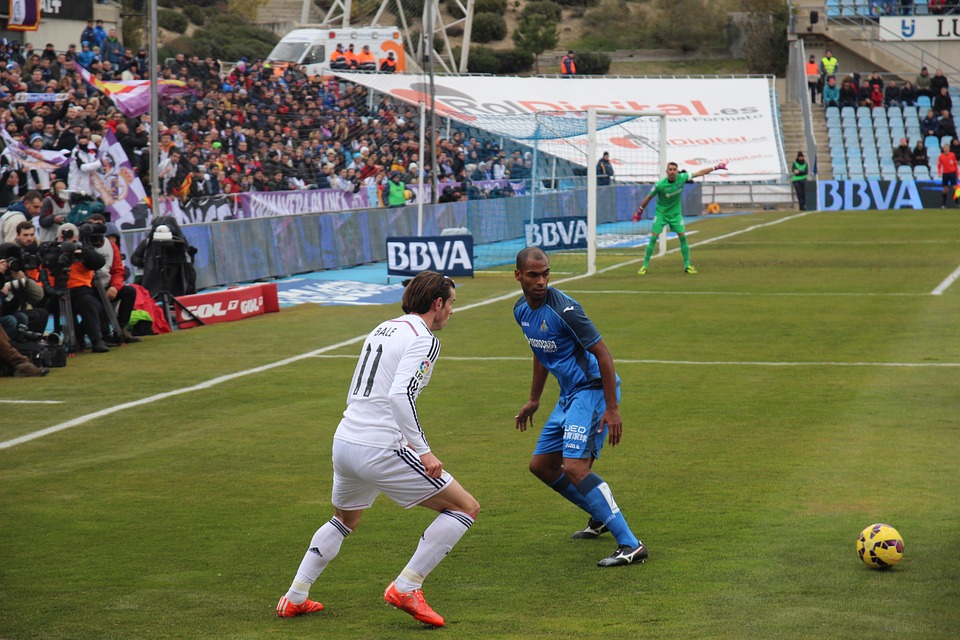 Perhaps you're a fan of football but you've never considered betting on the game before. Or maybe you're a keen bettor but have never tried placing a wager on football? Either way, knowing how to bet on football games can open up a world of money-making opportunities. There are lots of sportsbooks out there offering a wealth of different football betting opportunities. So, if you're ready to start placing bets, read on to learn everything you need to know. From where to place a wager to the different types of bet on offer, this comprehensive guide gives you all the key information.
The Match Bet
The most popular bet when it comes to football betting has to be a match bet. This wager bets on the game's result, with three different outcomes to choose from – lose, draw or win. Sometimes, this is called a 1 x 2 bet since you either bet that the home team will win (1), bet on a draw (X) or bet on the away team to win (2). More fans choose this bet over any other kind of wager.
The Double Chance Bet
The Doubt Chance bet is also popular. It allows bettors to bet on two outcomes in just one match. So, you can bet on both a win and a draw simultaneously. This is an ideal wager for anyone who wants to reduce their risks. Of course, the odds will always be lower when compared with match betting, however the chance of a win are much higher.
The Handicap Bet
This type of betting, sometimes called a three-way handicap bet, is another popular option. Usually, this wager involves the goal differences between both teams which give (hypothetically at least) a disadvantage or advantage to the chosen team before the game begins.
The Asian Handicap Bet
This is a different form of handicap bet in which there are two choices with a provided handicap to even out the odds for both of the teams. The difference between the Asian handicap and regular handicap is that you can bet on quarter or half lines. You can also implement more types of bet like Total Goals, corners and cards. The Total Goals bet is very popular – this involves betting on how many goals will be scored during the game in total. Alternatively, you could opt for the over or under Total Goals bet.
Football Tournament Bets
Betting on an overall winner of a football tournament is another popular choice. These bets are long-term bets. However, there are many other outcomes to bet on when it comes to tournament wagers. For example, you may want to bet on a team's exit point or finishing position, or even which of two teams will fare best.
Betting On Individual Players
Another possible wager is on an individual player to win a range of accolades. For example, you may want to bet on which player will be top scorer, or which player will be awarded the Golden Boot or who will be man of the match. During any given match, you can also bet on an individual player to be sent off, booked first or to hit the crossbar.
Betting Specials
There s also a lively market in football special bets. For example, you may want to bet on which manager will be next to be fired, or which players will be transferred in the summer season.
In-Play Betting
The best sportsbooks also allow punters to bet on live streamed games with in-play wagers. Not only can you bet on the biggest tournaments and matches, you can also find matches being streamed from some of the smaller leagues so it's possible to watch football and bet at virtually all hours of the day. The major bonus of live football betting is that it's exciting – you can make new bets partway through a match, and because you're watching the game at the same time, it's easier to read what's happening and make predictions that are more based on what's going on on the pitch.
Cashing Out
The term "cash out" is used frequently in sports betting. Essentially, you cash out when it's time to settle your bet. Depending on the live odds and the price of your bet, you may actually make a profit if you cash out. However, many players choose to cash out to cut any losses they've incurred.
Choosing A Sportsbook
Every sportsbook offers football betting, but you need to make sure that you've chosen one that is reliable and trustworthy. Not all sportsbooks are created equal, so take the time to do your research and to choose the right one for you. You need to make sure that you choose a sportsbook that offers plenty of wagering options, and that can be relied upon to pay out in a timely manner.