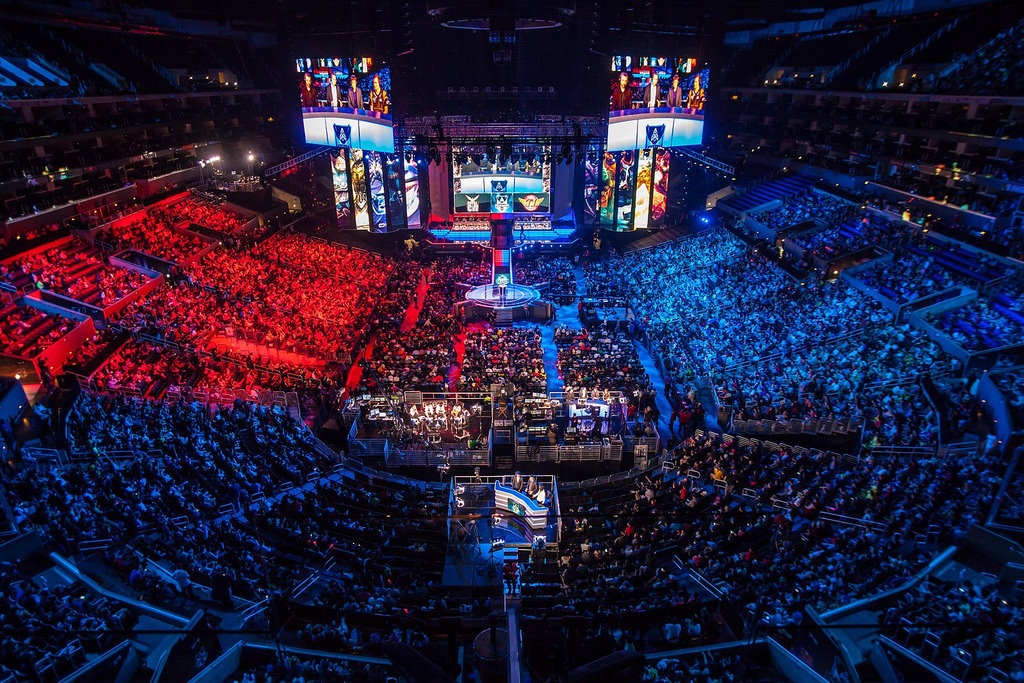 Esports are extremely popular and have taken the gaming and betting world by storm. There are so many games to choose from and lots of ways to play. Their versatility appeals to the masses so it's easy to see why they're a fan favorite. If you're already a sports betting fan, you might be interested in betting on esports too. Online sites like Midnite Esports allow you to place your bets easily and choose from a wide variety of games. However, you still may be unsure of how you can actually bet on esports. If so, keep reading and find out!
Is Esports Betting Legal?
In the United States, betting on esports is only legal in the states of Nevada and New Jersey, meaning you do have to take care when looking to place bets. However, some states like New York and Oregon do allow you to access esports betting but it is heavily regulated. If you're thinking of betting on esports, make sure that you check whether or not it's legal in your state before doing so.
What Esports Can I Bet On?
Essentially, any esport that your chosen sportsbook allows you to bet on can be bet on. Some places will be more orientated to certain sports. For instance, you may find an online sportsbook that specializes in soccer, and they could offer the chance to bet on esports like FIFA. There are any number of esports out there that you can bet on, it all comes down to your preference. It doesn't even have to be based on a real sport. Games like Call of Duty are also included in esports betting, so you don't have to have extensive knowledge of baseball or the NFL. Instead, you can bet on your favorite games! Whatever esport you choose, make sure that you do a bit of research beforehand to increase your chances of winning.
Where Can I Bet On Esports?
You can bet on esports in a number of ways. One of the most popular is online as it goes hand in hand with the digital world of gaming. Online sportsbooks are convenient and allow you to easily add funds to your accounts to place your bets. You can even find betting apps now that allow you to gamble on esports too, meaning you can play your favorite games and bet at the same time. If you go see an esports tournament, you may be able to bet at the event if it's permitted in the area. As esports is digital, most ways of betting on them are digital too. However, being able to bet online is actually a lot easier as you can do it from the comfort of your own home and keep track of your bets all at the same time. You don't need to try and make sure you get to the betting shop before closing or tune in to the right TV channel at the right time. Instead, it's all in one place, making betting on esports super easy.
What Bets Can I Make?
There are lots of types of bets that you can make when it comes to esports, so it can be hard to know which one to make. The type of bet you can make will also depend on your chosen game and sportsbook as each one will have something slightly different. For example, if you're betting on a FIFA tournament, then you can place a bet on which team you think will win or which player will score the most goals. It's rather similar to actual sports, so you can transfer some of your knowledge across when betting. Other games like Call of Duty will require you to bet on different things. For instance, you might bet on who will be the last man standing or who will get the most kills in one game. So, if you're thinking about betting on esports, make sure you know what types of bets you can make on each game.
Esports betting works in a similar way to regular betting, so it's not too hard to get your head around. Just like sports in the real world, you'll want to pay attention to the teams and players that are doing well and who is not doing so great. This will enable you to make well-informed bets and increase your chances of winning. So, if you're thinking about placing an esports bet, treat it like any other sports bet you'd make, and you'll hopefully see some great results.