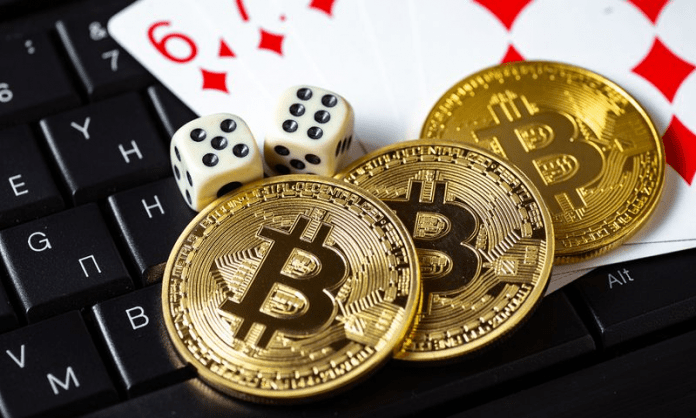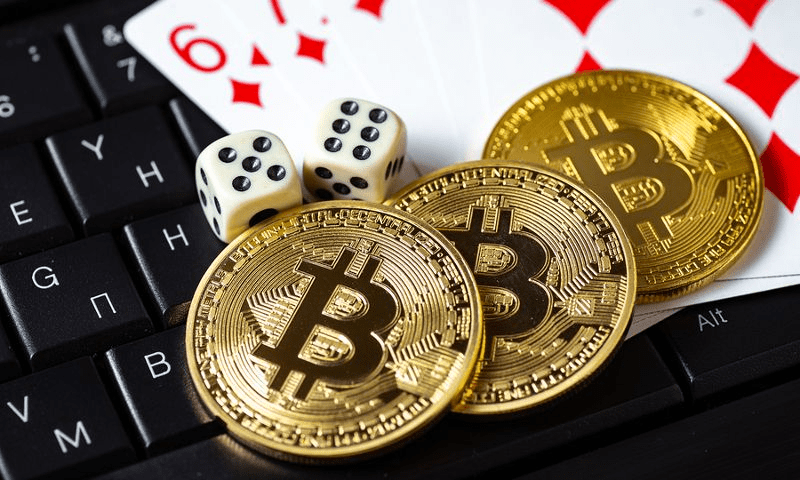 Blockchain technology is disrupting many industries offering online products and services. This tech runs with a shared and immutable ledger accessible by members with permission only. The network's members control the information available to each member or organization and their actions. 
Blockchain is often referred to as a "trustless" platform – not due to distrust among the members, but because they don't have to trust each other. Blockchain builds trust with enhanced security, transparency, anonymity, and other elements.
The online gambling industry faces most of the challenges that blockchain solves, so both sectors are adapting to each other easily. We explore how this technology is transforming the gambling sector.
Control
Control is an almost impossible thing to come by when using conventional currencies. Transacting using dollars, euros, pounds, rands, and other money types has to go through credit and debit card companies, banks, governments, and other third-party institutions. Blockchain grants users complete control over how transactions are carried out while ensuring network security. 
This tech makes users their own banks with absolute say on how they transact by eliminating other institutions. Implementing such platforms in online gambling promotes the experience for both casinos and players. The parties can deal directly with each other's wallets without third-party interference.
Anonymity
No personal information is attached to wallets or transactions when using blockchain. Using conventional platforms like banks requires disclosing details like their names, email addresses, phone numbers, and other personal information. By lacking this data, users are less likely to be victims of financial or identity theft. 
A third party can't know the owner of an account or transact using it remotely. Therefore, even if a gambling den's security is compromised, hackers cannot access your personal account details. 
Transparency
Blockchain is not entirely anonymous, but not in the way most people would think. While personal information is inaccessible, all transactions carried out on the network are open to view by other parties. For instance, any finalized cryptocurrency transfer from one's wallet to a casino account is linked to a public address on a distributed ledger. 
The address is recorded identically in multiple locations and can then be traced by anyone in the system with permissioned access. The information is usually delivered to the involved parties in the same way and at the same time. Such transparency makes it easy to verify transfers free of manipulation by the government, banks, or card-issuing companies.
Instant Traceability
Blockchain's transparency allows it to create audit trails that document an asset every step of its journey through the system. In an industry where social responsibility is necessary due to addiction, blockchain points out entities troubled or excelling in the field. 
The network provides customers with cryptocurrencies' source data directly. Traceable data is also a handy way for gambling clubs to expose weaknesses in any supply chain – where a game category might be dwindling in popularity due to a lack of new titles.
Security
Blockchain allows users to label sensitive and crucial information to change how it is viewed. Any data entered into such records cannot be altered, and they are secured with end-to-end encryption. Heavy security prevents fraudsters and other unauthorized third parties from carrying out any activities using the accounts. 
Privacy is kicked up a notch by the anonymity of personal data and replacing it with permissions for exclusive access. Information is also stretched out across a network of computers, making it more difficult for hackers to access than it would be on a single server.
On the downside, there have been a few significant breaches in the past. The most recent one, the Yapian Youbit hack, where bitcoins were stolen, cost the afflicted party 17% of its assets. The hack drove the firm into bankruptcy and rocked cryptocurrencies' market values. On the upside, the raised concerns due to the event exposed weaknesses in the software design whose underlying source code has since been modified.
Increased Accessibility
Cryptocurrencies continue to be easily accessible with every passing day. There are different sites dealing with this fashion money to suit varying needs. Some of the sites are best for beginners, come at no cost, allow instant purchases, have seamless browsing, and offer privacy. 
Coinbase, eToro, CoinMama, BlockFi, Bisq, and Robinhood are verified platforms to purchase Bitcoin and other popular cryptocurrencies.
The widespread influence of blockchain also has many online casinos adopting cryptocurrencies for real money gameplay. Cryptos offer access games without changing anything, including the bet limits and payout values. The gambling clubs that accept BTC and other digital currencies include;
Fortune Jack Casino

Golden Crown Casino

Bitstarz Casino

7Bit Casino

mBit Casino

Cloudbet Casino

King Billy Casino

RioBet Casino
Looking for more no deposit casinos? Check this site.
Low Transaction Costs
Using blockchain currencies usually means paying little to no transaction fees. For instance, users pay higher levies in the Bitcoin network if they want the system to prioritize the transaction. 
One can also choose not to pay, and the transaction will be made, albeit slower. This is unlike banks and other third parties that apply steep fees without giving users various fee options.
No Inflation
Bitcoin and other digital currencies running on blockchain technology are similar to gold – there is only a limited amount of each that can exist. For instance, there can only ever be 21 million BTC, after which they cannot be mined. On the other hand, conventional currencies can be printed without limit, inflating their values.
However, cryptocurrencies still have fluctuating perceived values that depend on fiat currencies. 
Conventional money types are linked to governments that increase their value with high employment rates and massive capital resource investments. Hence, many people sell and purchase their cryptos depending on how strong or weak their fiat currency is performing.
Speed and Efficiency
Blockchain steps in to replace traditional paper and code-heavy processes that are time-consuming, cutting down human errors and third-party mediation. Working with a streamlined system allows processes to move faster and more efficiently. 
The system makes it unnecessary to reconcile different ledgers for clearing and settlement by handling it all before providing the desired results.
Verdict
Gambling and blockchain are merging to create one of the most promising eco-systems on the internet. The tech is still a work in progress, but it has massive potential that can transform the casino sector.