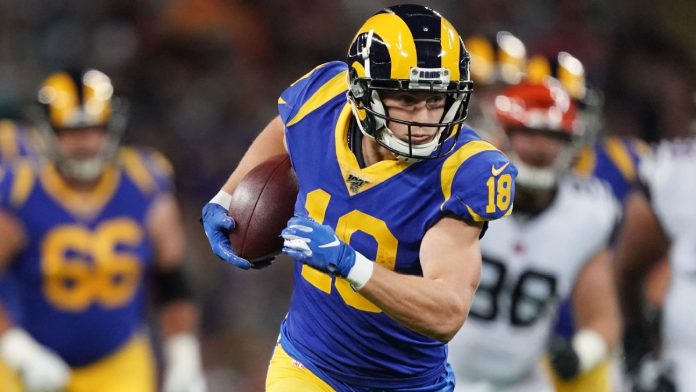 Matthew Stafford is a long way from the bitter confines of Detroit! He has a golden opportunity to deliver the goods with a team that's on the cusp of great things. When asked about the Seahawks-Rams rivalry…"I could feel it from afar when I wasn't here," Stafford said. "You just know that there are two teams that have a bunch of pride. They both play at a high level. Really well-coached teams with a bunch of recent success. So, I'm excited to be a part of it. It's exciting to get my first taste of it."
Seahawks (3-2) 0-1 At Home Vs Rams (3-1) 1-0 Away
7.20 ET/ FOXNFL.NET
Seattle + 2.5, O/U 54.5
Lumen Field, Seattle Washington
Seattle is a tough row to hoe on any occasion, but this night will be particularly tougher after suffering their first loss of the season to the Cardinals. Stafford has not played in Seattle since the lions were beat down to the tune of 26-6 in the wild card playoffs in 2017.
Online Sportsbooks Take the Lead in NFL Betting This Season
Stafford has lit this season up with 1, 222 yards, 11 touchdowns, and just 2 interceptions, however, the Rams are coming off of a lackluster performance against the 4-0 Cardinals, and Stafford's worst game of the season.
The Rams are protecting Stafford, he has options, and plenty of time to find them with just three sacks on the year. The bad news for the Seahawks is the pass rush with injuries that have plagued them early.
Make the Most of Your Online Sports Betting Experience at America's Bookie
The Seahawks have amassed one of the best home records over the last ten years, and let's face it, they are not easy to beat. The 12th man has stood tall, and for the most part, it's stood the test of time. The fans in Seattle are rabid and they are loud, and the scene is guaranteed to be wild. Is the scene enough? Is the Rams defense what it used to be?
Win Big This Football Season at any of These Online Sportsbook Bonuses
NO, but the Chargers defense is! The Rams lost Brandon Staley to the Chargers and it shows. Although Seattle has failed to score more than 20 points per game over the last four meetings with the Rams, this Rams defense is not what it used to be, and in Seattle, it gets exposed.
Capitalize on the MLB Playoffs With Pay Per Head
Having said all of that – Aaron Donald has been nothing short of a stud against Seattle and specifically Russell Wilson, with 13 career sacks! It's a crazy number that can't be overlooked. The Rams may have history, but do they have reality? Can they win in Seattle, coming off of a loss on a short week?
Prediction:
We think the Rams can win in Seattle; however, we think this one could go either way. With that being said, we MUST go with the 12th man and the home team in a 7-point teaser and teasing over the total. The Rams have ramped it up with Stafford, and he has delivered. The Seahawks are often slow out of the gate but love to get up for a home rival. This will be fun.
AmericasBookie Pick: 2-Team Teaser: Seahawks + 9.5, Over 47.5