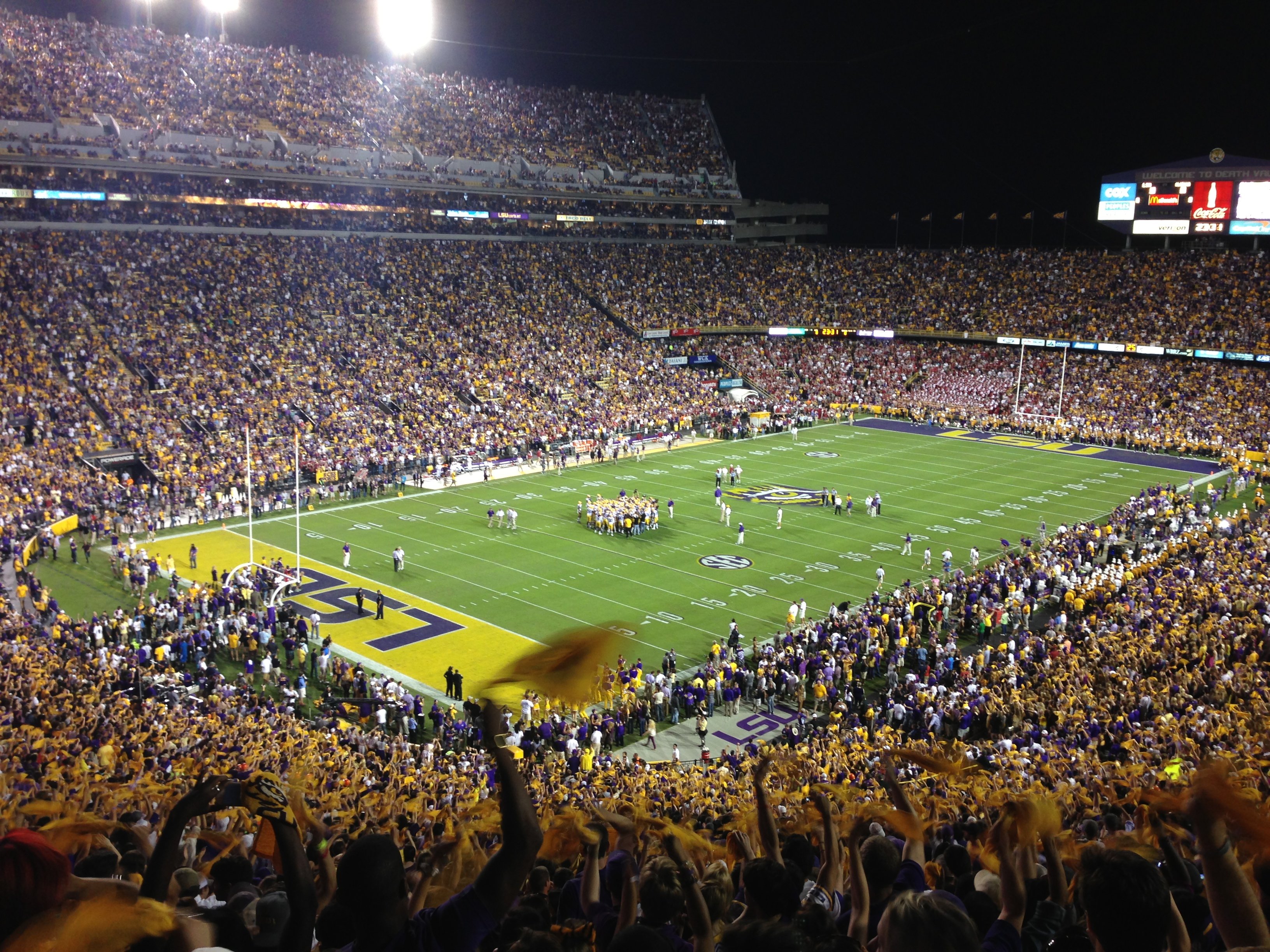 The best week in college football is here and it promises to not disappoint. If you think this year has been one of the better ones in recent history, then you would be right. This college football season has been nothing short of amazing. The fans have seen their share of upsets, miraculous comebacks and some unbelievably big wins. Buckle up, the fun is just beginning. With a couple of weeks left, things couldn't be better and couldn't be more exciting. The conference championships are just around the corner and then of off to the races for the Big 6 Bowl games and the final 4 of the College Football Playoff.
NCAA Football Previews and Predictions – NCAA Football Spores and Odds
Rival week is always fun and this year, even better than most. Look at #13 Washington State vs. # 17 Washington. The two team come into this fierce rival, both ranked very closely. This will be a battle to the finish and maybe the best game of the year in the Pac 12. There is not one conference that will disappoint, every game will be fun, competitive and most will go to the wire. Who wins the Alabama vs. Auburn sweepstakes? An amazing Saturday for sure is at hand with playoff ramifications at stake. Get in now. Call your online sports betting site and get the money in. You can't afford to miss rivalry week
#7 Georgia vs. Georgia Tech
Even though this is a fun matchup and a great rival, this one will probably be the least competitive game all day. For whatever reason Vegas is not giving much love to the Bulldogs. Georgia Tech is middle of the road to say the least and Georgia is superb. The one hiccup, to Auburn cost them dearly and they know it. All year long the Bulldogs were in the driver's seat and Auburn cost them. Not on this day my friends. The Bulldogs know what they have to do and their foot will be squarely on the gas all game long. Count on the running game and a balanced attack to overwhelm Tech. This one could get ugly.
Prediction: Georgia -11.5
# 9 Ohio State vs. Michigan
This contest is always fun and always highly anticipated. No matter the state of Michigan, it's still a fun one. Ohio State seems to always be in the thick of things and this year is no exception to the rule. Michigan comes in a bit beat up and the Wisconsin game last week was a great 1st half effort but not enough as they took a loss to a much better Wisconsin Badgers.
Don't look for any miracles in this one. Ohio State has learned from their mistakes and they have continued to get better. J.T. Barrett is a beast and deserves to be in the Heisman conversation with 2698 yards on the season and 32 touchdown, he has been amazing. Harbaugh; another disappointing year. Is the man overrated? Yes he has had to deal with injuries but let's get real. Maybe it's a fair conversation to have.
It really matters not where this game is played. Ohio State is a better football team and they will prove it with a win over their bitter rival. Even sweeter for the Buckeyes is that this one is in "the big house'. This is not a bad thing. The better team gets the win and that would be Ohio State. Michigan simply doesn't have enough fire power. They do have the defense but not the weapons on offense needed to keep up with a high octane team, the likes of Ohio State.
Prediction: Ohio State -12
#1 Alabama vs. #6 Auburn
Both teams come in riding high and both teams are very good. Watch out for Auburn, they are exceptional and as the weeks have gone by, they have only improved.  Don't kid yourself here, Auburn Is capable of winning this game and they just might do it. The key is going to be jumping out of the gate to a quick start. Alabama is always slow to start, jump on them early and make them pay. Keep their defense on the field. Make them forget how to play offense. It's not going to be easy. Saban is the master adjuster and one thing in life is certain, and no, it's not death and taxes. It's, Saban will be ready! You can count on a defensive masterpiece and whomever gets off to the faster start will probably win this. Can Bama get off to a fast start? That's the x factor.
Prediction: Alabama -4.5
#3 Clemson vs. #24 South Carolina
The most difficult thing in the world is to call Clemson, "down and out". In almost any case, this would be a ridiculous misnomer and reckless at best. With a 10-1 record, the Clemson Tigers have maintained the top 5 all year long. The reigning champions of college football are good, very good and they creep up on opponents in a hurry. Dabo Swinney is another fantastic head coach that always has his team ready to play and this week will be the same. Clemson has gone through some growing pains after the loss of Deshaun Watson. They have rebounded in the second half of the season very nicely and are back on track.
The one and only knock on Clemson, and it's a valid one; on occasion, they play to their opponents. Instead of burying their opponents early, they play to the competition. Look for that in this game in the early going. South Carolina can keep up for a half and then it will be game on. Clemson shuts the door on the Gamecocks late in the game and gets this one.
Prediction: Clemson -14
#13 Washington State vs. #17 Washington
This rivalry is the best rival game in the PAC 12. Without question this is the fun one and always has been. It's especially fun this year because both teams are ranked very closely and both teams are very good. Both Washington and Washington State have a high powered offense and they will let it all hang out. You can count on a show from both quarterbacks and count on a closer game than Vegas wants you to believe. -10 is simply too many points so we won't make the call. You can be the judge of the spread. We will make the call and say the play of the day in rival week is Washington State vs. Washington… Over the total. This game could be, and probably will be close to the total at half time. It's going to be fun. Who knows who wins, who cares? Just enjoy the show.
Prediction: Over 48
Without a doubt, this will be the best and most fun week in college football. It's a tune up for the bowl season and it's always fun to see the "old school" rivals duke it out. Continue this Thanksgiving weekend with some great college football action and be prepared to win a pile of cash. This is what you have been waiting for. Call up your local bookie or Online Sportsbook, get the money in and wait to cash those tickets.  Most of all, have fun and good luck.