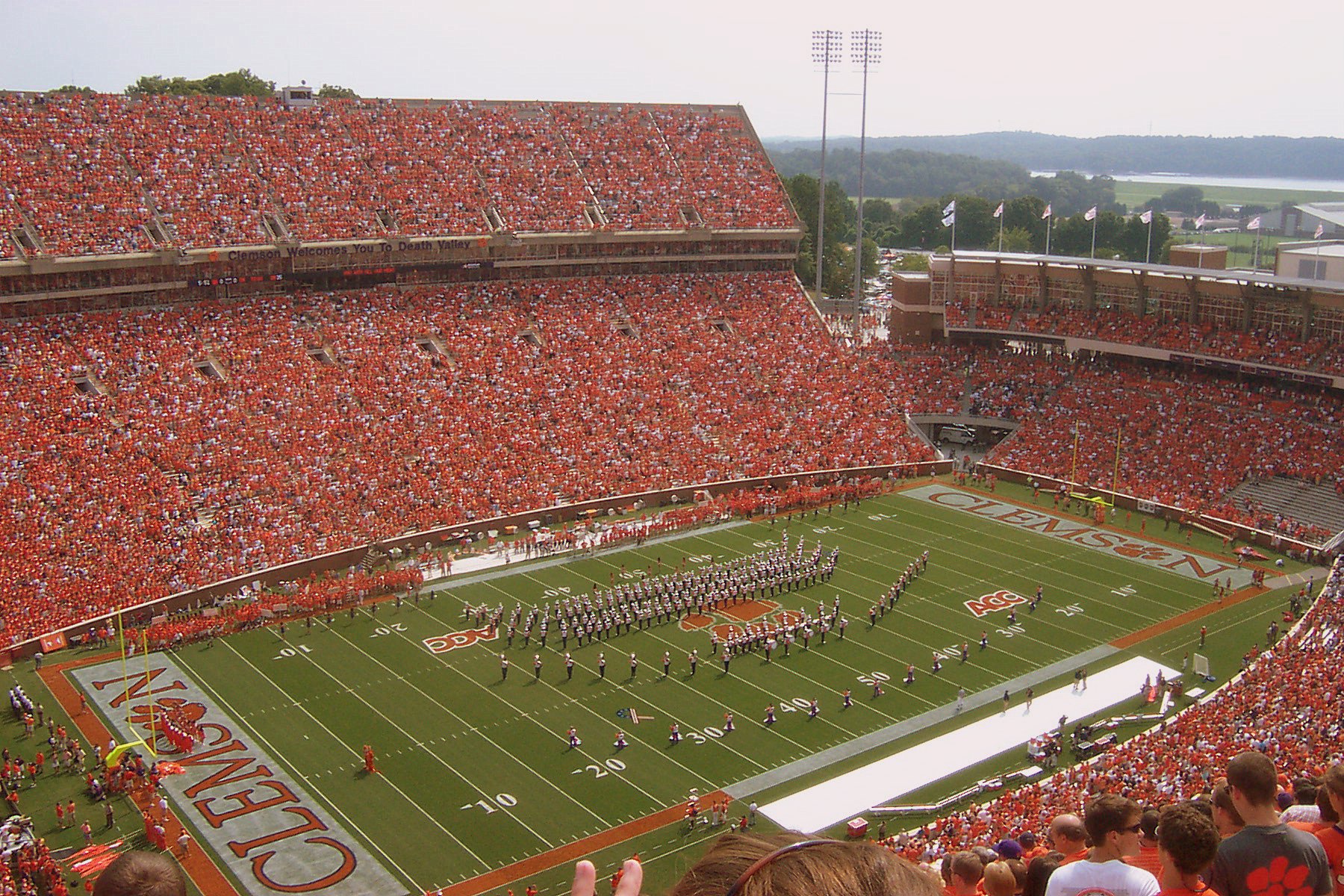 The 2019-20 NCAA College Football season kicks off week-7 and what a season it has been so far. The fans have seen it all including the good, the bad, and the ugly. The good news, college football is much more consistent than the NFL. This game is predictable and from week-to-week we see real value on the table. The bookies have made this week interesting with more than a handful of great matchups. Call your favorite online bookie and ask for a player bonus, ask about the loyalty rewards program and start making them work for you. We all spend a lot of money on college football, we might as well reap a few rewards along the way.
South Carolina Gamecocks vs. Georgia Bulldogs Preview and Predictions
Line: UGA -24.5, O/U 53
ESPN  11: AM ET
The Gamecocks had a chance to be relevant once again and once again they blew that shot with a drubbing at home against Alabama. Georgia is a much better football team and they will blow South Carolina out. Georgia -24.5
Oklahoma Sooners vs. Texas Longhorns Preview and Predictions
Line: OKLA -10.5, O/U 76.5
FOX 11:00 AM ET
The Sooners put up a lot of points and it seems they put them up at will. This team is a scoring machine and they get better as the weeks roll by. Texas is much improved, and they are a worthy football team in this fight. They will be tough at home and we think Oklahoma has met their match. We have no idea who covers and for that reason, we love the OVER! Over 76.
Michigan Wolverines vs. Illinois Fighting Illini Preview and Predictions
Line: MICH -22, O/U 49
ABC 11:00 AM ET
Listen, we will not tell you great stories of "boats, picnics, and noodle salad" we will tell you the cold, hard, facts. Harbaugh has been close to a mess and he could get run out of his own house. When he came on the scene, he was rolling everyone and putting up points all over the place. Not with Patterson. Patterson is a good kid but a train wreck as a quarterback. Having said all of this; Illinois is awful. Michigan had better go in there and close the door, we think they will. Michigan -22.
Florida State Seminoles vs. Clemson Tigers Preview and Predictions
Line: Clem -27.5, O/U 60.5
ABC 2:30 PM ET
Clemson does the same thing every year, they come out really hot and they make Vegas overvalue them. They are, however, the best or at a minimum, the second-best team in the nation and they will run on Florida State. Expect a big game both defensively and offensively from the Tigers. They will show up in a big way and beat a much less talented team. In Death Valley, this is a blowout. Clemson -27
Americas Bookie – Your Friendly All-Inclusive Sportsbook
Have fun this week and don't forget to get the money in. Make that deposit with your favorite bookie and ask about any great offers they may have. Jump in for a free contest or two and make them pay you.