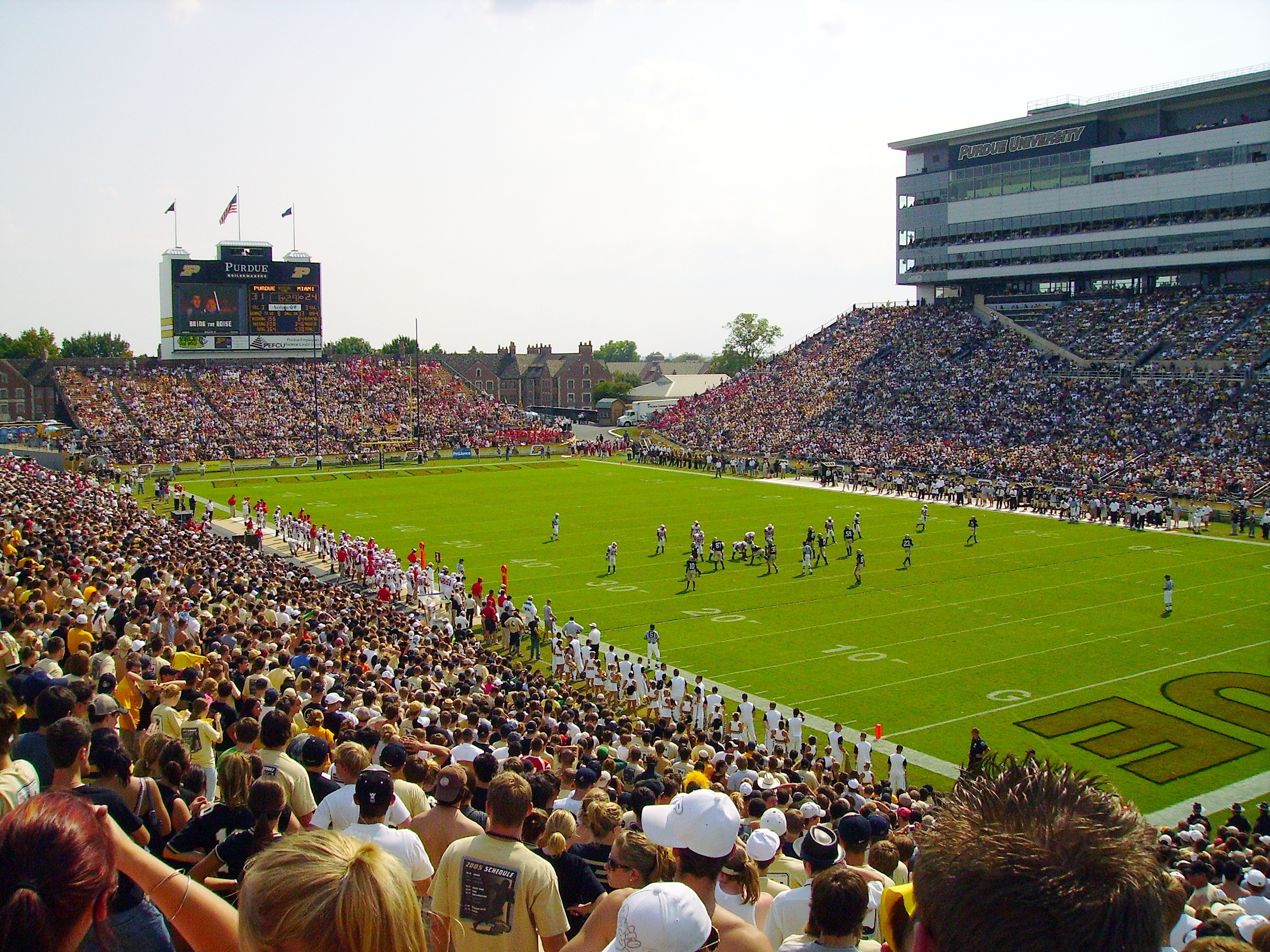 So far this season college football fans have seen a little bit of everything. There have definitely been some big surprises and some of the usual top tier programs have been nothing but stellar. The trick this season is getting the best lines and odds as well as a great player bonus. Double check and make sure that your sportsbook is offering the best of the best when it comes to sharp lines. If you think you could do better, then by all means shop around. There are a ton of great online bookmakers, keep yours honest!
Boston College @ Purdue:
Purdue has run head long into some rotten luck this season and they find themselves looking squarely at 0-3 and if they can't find a way this week, their bowl opportunities are seriously in jeopardy. Going 0-4 would be a nightmare for this team and would most likely prove to be insurmountable. They must find a way, dig deep and come up with a win over Boston College. In the first three games combined, Purdue has lost all three by a total of 8 points. Week one was a game that "coulda, shoulda, woulda", against Northwestern. The Boilermakers let this game slip out of their grasp and they know it. How could just one win out of the starting gate have put this team on a different path, think about that… It wasn't meant to be and turnovers killed their chances.
Betting Football – What's Easiest, NFL or NCAA
Week two wasn't much different as they faced Eastern Michigan. The Eagles showed up in West Lafayette and they left with a victory, 20-19 on a last second field goal. Last week, same gig, they had Missouri on the ropes but let them off the hook and yes, more of the same— a field goal as time expired to win the game and shut out Purdue on the season.
Why will anything be different for Purdue in week four?
Easy question— Boston College has played and beaten two absolute nobody's. With all due respect to the Holy Cross Crusaders, (BC 62 HC 14) they are not a football school, they never have been and will most likely never be. The first week of play saw them open at home against UMass. This team, for all intent and purpose, is really no better than Holy Cross. They may have some better talent here and there, but not on any kind of national level. Last week matched them up against a little better team as they went on the road to Wake Forest and picked up the victory, 41-34. This was a good win, nothing outstanding, and nothing spectacular. It's a win they should have picked up, they did their job.
Sports Betting – Offshore Odds vs. Vegas Odds
The Eagles have played two absolute nobody's, at home. Purdue on the other hand, they have played Missouri, Northwestern and a very up and coming Eastern Michigan, and again, they lost all three combined, by 8 points.
The tale of the tape will paint you a grin outlook. The matchup predictor will not bode well for Purdue. All of this is based on stats that don't lie, however, those stats can't possibly account for the depth of the actual opponents played be either team.
Ultimate Capper – Bookies Hit Pay Dirt with Pay Per Heads
Purdue will fight for this one just as they have in all three of their losses. Boston College had better realize they are visiting the Big 10. This game will be fun and it will be close. It's hard to imagine a scenario in which the Boston College Eagles will cover 6.5.
There are many online sports books that cares about you, one that has a great reputation for free payouts and the best customer service in the industry. There is still time to grab a great bonus. Have fun this week and win money, beat the bookie and collect on Monday.