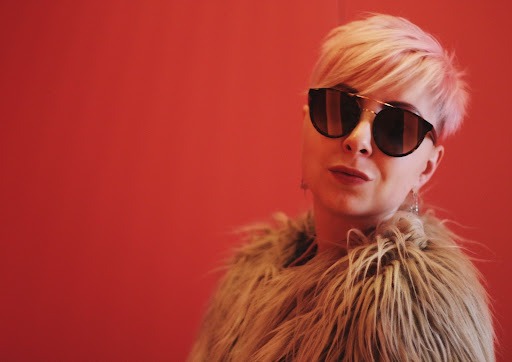 There's no business like show business, as the old saying goes. Celebrity culture nowadays spreads its influence in unexpected places. You don't only see them in movies, concerts, TV shows, and advertising. Famous icons are used to sell and boost anything. From TV hair product commercials, fashion trends, and political movements to casino real money slots.
Perhaps the last statement surprised you. If you are not already familiar with celebrity cameo slot machines, we admit it might sound bizarre. However, for those who have a soft spot for certain famous individuals, this article, prepared by our CasinoOnlineCA team, is the right place for you. Learn all about the strange, quirky world of celebrity cameo slot machine games, their diversity, popularity, and more.
Fame and Gambling: A Match Made in Heaven
Yes, fame and gambling go hand in hand. Celebrity status adds glamour to a casino experience, so, conceptually, there is no reason why the famous wouldn't be featured in casino imagery. After all, there are many movies set in luxurious casinos. To the player, this denotes prestige, and it caters to fan sentimentality.
Who doesn't want to live like James Bond, if only for a couple of hours? To celebrity figures, it is about licensing another product to get more revenue. All in all, it's a win-win situation.
In the context of the broader entertainment field, we can identify several factors that improved and changed the gaming industry. One is the visual effects. What they can create today compared to the previous decades is astonishing. The movies, games, and TV shows all look fantastic, even when they feature imaginary and impossible locations. The more realistic visuals and graphics add to the immersion, bringing us a gaming experience like no other.
The second significant factor is the existence of interactive elements. Today's games and sites that provide them have interactive options that draw your attention and engagement level further. If you want to know more about the fascinating connection between gambling and the entertainment industry, make sure to check this article.
Celebrity Cameo Slot Machine Games: The Good, the Bad, and the Ugly
Slot machine games are well known for being all-inclusive when it comes to the potential muses. The themes they feature span from history, mythology, nature, agriculture, sci-fi, and much more. They have covered every possible subject to appease every gambler's taste. Due to the popularity of slots and celebrities, a union has been created. Let's dive into this whimsical world and explore the diverse types of celebrity slot machines.
Why Are Slots Popular?
Slot machine games are popular because they are simple. Anyone can join the fun, spin the reels, and win or lose. You don't need experience or skill to play. Therefore, slot machines are the perfect gateway to the world of gambling for people with little to no previous experience.
What Can You Expect?
Pretty much anything. But let's get specific. As one could assume, we are talking about musicians, movie stars, and even iconic fictional characters. The realm of celebrity-themed slots is a vast empire. Read on to discover the details.
Music Slots
Regardless of your genre of choice, you can find slot machines that feature your favorite musicians, their faces as well as their music. Some musical genres tend to be more popular as a gambling background due to the stimulating or soothing effect on the players.
Rock and Metal
Some of the famous rock/heavy metal slot machines include Guns'n'Roses, Motorhead, Kiss, Dio, etc. Enjoy the faces, the photographs, and the sounds of your favorite heavy bands as you spin the reels, hoping for a win. Let their energetic beats boost your boldness.
Pop and Commercial Music
Any pop star can appear as a part of a slot machine game. Some of the iconic pop stars that have their slot images are Britney Spears, Paris Hilton, Michael Jackson, and more. Fans of older or newer pop music won't be disappointed by the offer.
Folk and Country
Country might not be the most common gambling genre, but the number of fans is still considerable. You will find an impressive array of folk star slots like the iconic Dolly Parton.
Of course, we mustn't forget the other musical genres like jazz, electro, etc. In short, whichever music you like, you'll find a slot machine game to enjoy. Visually and audibly.
Movie Stars
When we talk about celebrities, movie stars are the first most of us think of. In the case of slot machine games, there are several distinct categories of movie star themes.
Actors
A lot of actors gave their faces to slot machines. Play a game with your favorite actor or actress, be it the funny action hero Arnold Schwarzenegger or the iconic blonde Marilyn Monroe.
Movies
An actor is not the only person featured as a slot theme. It can also be a movie or even a movie character. One of the interesting examples is the iconic horror Nightmare on Elm Street. This category refers to TV shows as well. Are you in the mood for some movie-watching? How about playing a movie-themed slot game instead?
Other celebrity categories include famous fighters like Hulk Hogan or the TV host Ellen DeGeneres. Technically, anything from sports stars to influencers. After all, the concept of a celebrity is difficult to limit. Sometimes, it seems that everything goes.
Celebrity Inspired Narratives
I'm a Celebrity…Get Me Out of Here
A reality show where celebrities struggle in an exotic location has found its way to the world of slot machines. If you are a fan of the show, check it out. If you are not, you might still enjoy the concept. As you can see, the possibilities are endless, sometimes, admittedly, even bizarre, but that's show business for you.
The Best Celebrity Slot Machine Games: An Informative List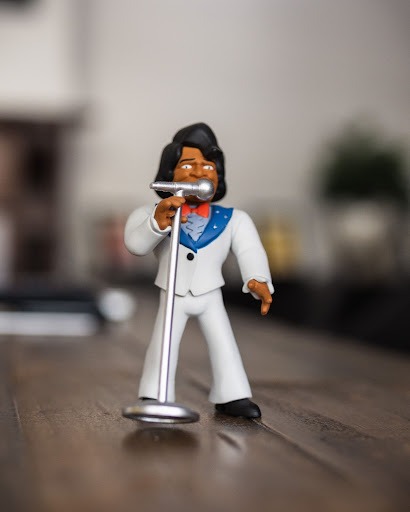 Now, let's take a look at the top celebrity games out there with our editor-in-chief and seasoned player, James Segrest. What do people like the most? According to online sources, they are quite drawn to the classic, iconic names. Which ones? Read below to find out.
Elvis: The King Lives. Elvis Priestly slot game is a super popular choice. It features 80 win lines and, occasionally, you can hear parts of famous songs.
Marilyn Monroe. It seems Marilyn is just as big today as she was in the old days. If you enjoy the gorgeous, smart and funny actress, this is the game for you.
James Dean. The slot game inspired by the iconic actor includes racing symbols that made him famous.
Marvel movies. The movies attract a huge audience around them, so it is no wonder Marvel-inspired slot machine games are such a global hit.
See something you like on our list? If not, don't worry. The casino repertoire is impressive when it comes to thematic slot machines. Do a little research on your favorite stars and see what's available. Perhaps the casino you have used until now doesn't have such games. If so, read this article to find out when to change a casino.
Conclusion
The world of celebrities is anything but dull. Whether you love or hate certain famous faces, you have probably accepted their inevitable presence in public spaces and their overall influence over culture. The online casino industry and the show business crafted a mutually beneficial alliance.
The celebrity figures shared their licenses with game developers to earn some extra revenue and spread their popularity even further, while renowned game creators gave the players a plethora of choices. Slot machine games with celebrity themes include music stars of all genres, movie and TV figures, athletes, and more.
They draw inspiration from both the current scene, as well as the different historical eras. Feels like your cup of tea? Go ahead and play some Marilyn Monroe or Michael Jackson-inspired slot machine. Not at all intrigued? No worries. The world of slots offers multiple themes besides celebrity faces.