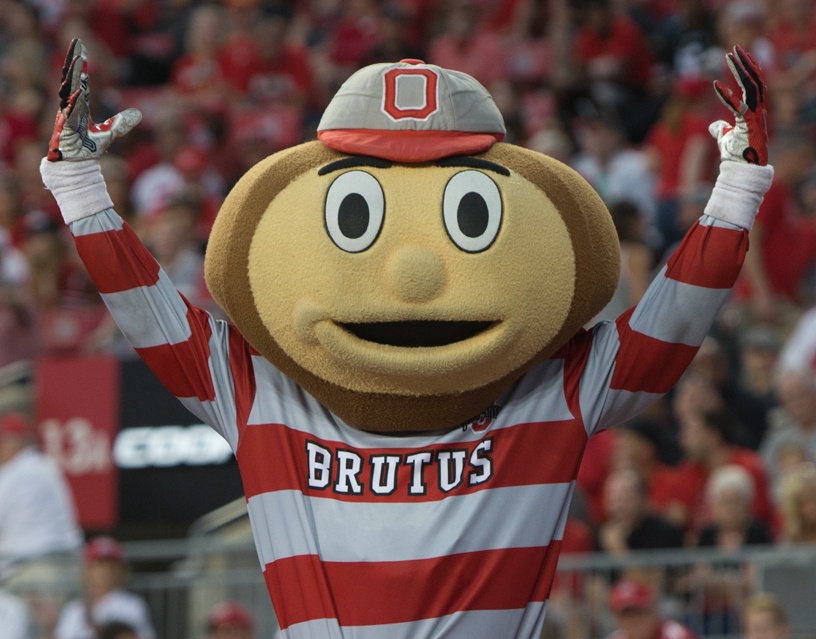 The Ohio State Buckeyes return to Indy to claim their third straight Big Ten title while the Wisconsin Badgers look to play spoiler in this rematch. These two teams played in late October, where the Buckeyes won 38-7 in Columbus, Ohio. While this game started off slow with a 0-0 first quarter and a 10-0 halftime score, the game quickly escalated in the second half.
Rematch
The difference in the second half in this rematch is my favorite angle on this game and the betting lines. I think that everyone will have an easy time assuming that this game will be similar, but I am unsure if that will be the case to a certain degree.
The first half of their meeting was drenched in a downpour of rain and the second half was rain free. While the field would still be wet and the ball would get wet from time to time after hitting the turf, there was a clear change in weather and philosophy in the second half. I think that this will be something that the Buckeyes take advantage of early and often.
Going into the first matchup, Wisconsin had just lost to a 31-point underdog Illinois the week before and it showed some glaring holes. They were able to exploit Wisconsin on some big plays down the field with athletes, something that Ohio State should be able to do with ease, right?
Well, in the first half, Ohio State went punt, punt, punt, field goal, and touchdown. On the first three drives, where the rain was really bad, Ohio State started with 10 runs in a row while averaging 1.8 YPP. YIKES. Ryan Day said afterwards that he was not happy about being so conservative, but he had to because he didn't want to turn the ball over due to the sloppy conditions.
Ohio State also had 3 first half drops by reliable receivers due to their gloves being wet and the ball just going directly through their hands. In the second half, Ohio State was held to a 3 and out on the first drive and they scored a touchdown on every single drive afterwards besides the final drive of the game while being well over 7 YPP. After the game, Justin Fields said that he thinks that they would have scored 50 if the weather conditions were good.
Well, here we are in a dome in Indianapolis and I think that the Buckeyes are going to take advantage of the rematch and their ability to score on an elite defense statistically. I expect Ohio State to open the game up early and often in the passing game, something that they couldn't do all game against Wisconsin the first time, especially in the first half.
Keys for Upset
For the Badgers, they have to throw the ball more and take more chances if they want to compete. Ohio State has bottled up Jonathan Taylor both times they have seen him in his career and I expect more of the same in this matchup. Wisconsin will need to implement a lot of unique packages that allow them to slow down Chase Young while still confusing the defense with their route trees.
Chase Young had 4 sacks and 2 forced fumbles in their first meeting and I expect him to be a huge focus of the offense. The issue is that Wisconsin could not hit on plays down the field even when they would single block Chase Young and have more weapons available.
Spread Pick
In their last meeting, Ohio State covered with ease and the line is similar here at 16 in favor of the Buckeyes. I actually think that those conditions were beneficial to the Badgers and I think that the Buckeyes are hungry to prove this to be the case. I love the Buckeyes -16 here and I will be sprinkling on things like 40-50 point alternate lines where I can find them. Take the Buckeyes at PayPerHead247.com our favorite pay per head bookie site.
More Pay Per Head tips: