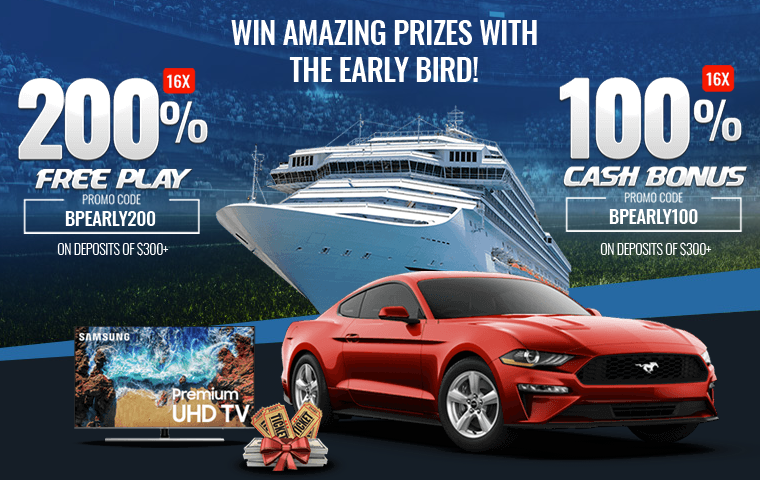 Get a chance to participate for a Ford Mustang 2019, plus two other grand prizes, and monthly rewards
BetPhoenix, one of the top recreational sports betting and gambling companies in the world, is announcing the release of a brand new Early Bird contest for the Super Bowl.
CLICK HERE TO ENTER
Prizes
The first prize of the contest is a Ford Mustang 2019, the second prize is a luxury vacation cruise, and the third one is a 65-inch TV.
Plus, there's going to be monthly winners:
• 1st winner: $500 free play (max $3,000) *
• 2nd winner: $200 free play (max $1,000) *
• *Special rules and conditions apply.
Here's how the promo works:
Customers of BetPhoenix.ag will get an entry for every deposit of $300, from June 19th, 2019, to February 2nd, 2020. But deposits made until August 25th, 2019, will see their entries tripled.
This means that for each deposit of $300, customers will get not one, but three entries.
BetPhoenix.ag is an international sportsbook and casino with more than two decades of offering the best online and call center services for recreational bettors and gamblers.
###
For more information on this early bird contest, click here or email wecare@betphoenix.ag.