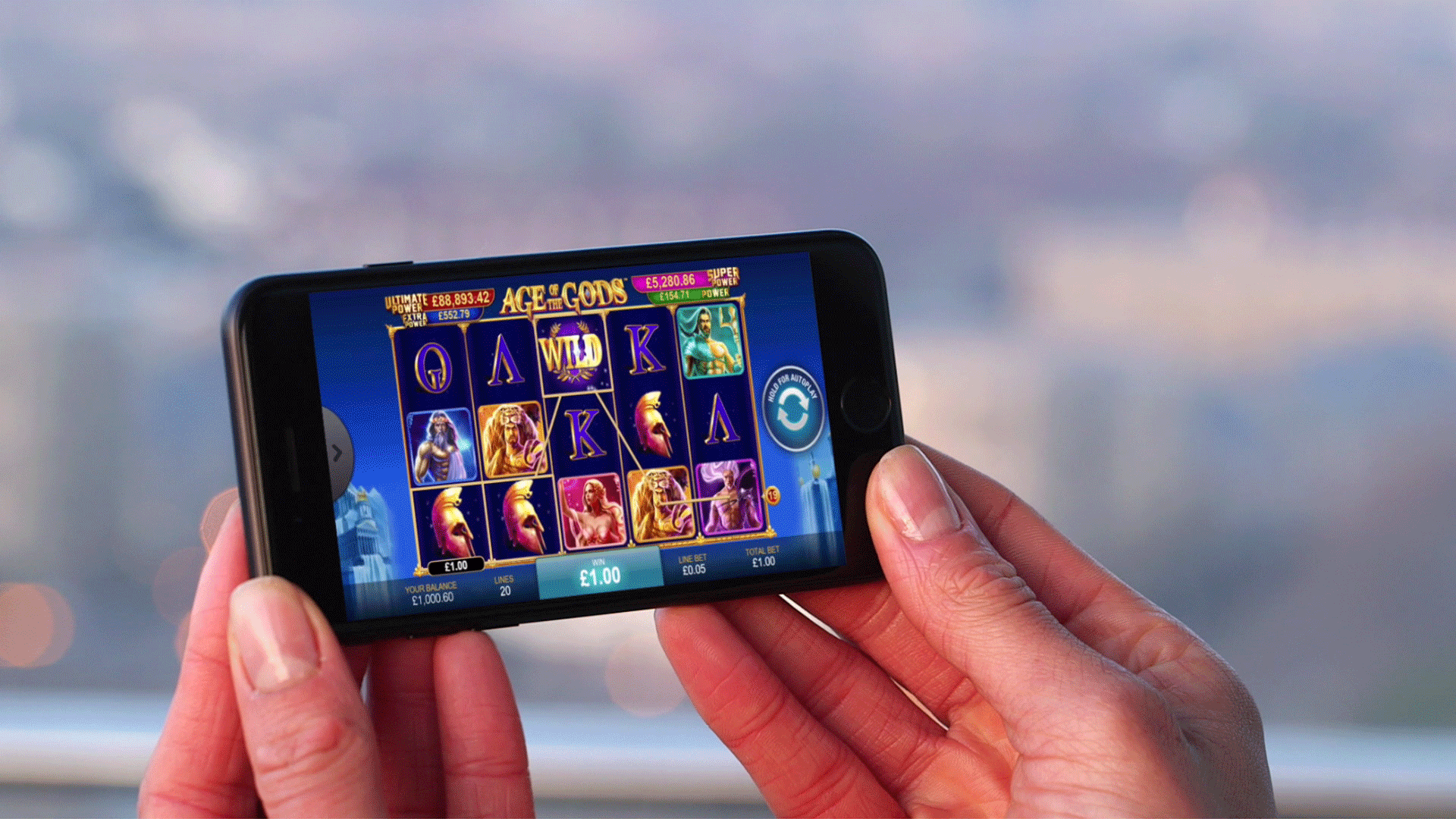 Although the legal climate for the online gambling industry and betting is still very complicated, various sportsbooks have enjoyed massive success in the market. The legal sports betting industry in the United States is estimated to be worth more than $2 billion and projections by the Gambling Compliance point towards a $3 billion increase in the next five years.
Amidst the legal battles in court, the sports betting industry has steadily grown over the last decade, and one software provider is at the heart of this growth – Playtech. Just a mere glance at the list of Playtech casinos on AllHighRollerCasinos.com is enough for a newbie to conclude that Playtech is one of the biggest and top-rated online casino software companies. It has played an essential role in promoting the growth of sportsbooks worldwide by providing them with software solutions over the years.
Playtech: Source of Success
As their motto goes, Playtech is a company associated with success. It is a software company with the 'Midas touch'; and the company's influence in the online gaming world is evident enough. The leader in the world of gaming technology, Playtech has soared through the ranks over the course of years to become, literally, the best online casino software supplier.
When Teddy Sagai created the company back in 1999 in Estonia, he had dreams of offering the best technological and software solutions which would revolutionize the gaming market for good. Not even Teddy foresaw what the company has risen to be today. With an operating income of $267.99 million and a net income of $145.20 million as of 2018, the company has seen massive success in the online gambling industry, and the best is yet to come.
Owing to the success of the company, Playtech is featured on the London Stock Exchange and is a constituent of the FTSE 250 Index. The company has 5,000 employees spread across the 17 nations in which Playtech has offices, and the company is expanding its business territories every day.
So, what are these solutions that have elevated the company's status to the current state today? What are some of the cutting-edge features of Playtech casino's solutions? Let's take a look at the sports betting solutions created by Playtech.
Playtech's Sports Betting Solutions
Playtech's portfolio of products is rich and includes various popular types of gambling activity: lotto, live gaming, poker, casino, sportsbook. Each of the products is a market leader, but our focus today is on the proficiency of Playtech's sportsbook.
Company's sports betting software is a first-rate product, if not the absolute best in the universe of online gaming software. These are some of the multiple features that make Playtech's sportsbook the leading in the industry.
Features of Playtech's Sportsbook
Excellent, Customizable Software
The operating system has a host of risk management features such as unique line construction tools, Event Zone Modules, and automated line balancing, which give operators the ability to control liabilities and factors such as market prices.
Playtech casino software powers sophisticated modern websites with attractive layouts and a plethora of fun options as well. The individual betting companies have the option of optimizing the sportsbooks even more, but the system created by Playtech is already top-notch.
Wide Range of Sports Events
Playtech casino's sportsbook covers a wide spectrum of sports events across the globe. Be it Champions League matches in Europe, Basketball League games in India, Cricket matches in South Africa or Horse Racing in the UK, Playtech's sportsbook will cover the event.
All the events have excellent odds which have been provided by some of the best and trusted market analysts and experts. Attractive odds play a very crucial role in engaging and retaining players to bookies, and Playtech casinos always ensure that their odds are fair in the market.
Promotions and Bonuses
Any great sportsbook needs to have good bonus programs and 'freebies' to attract new customers and reward current users. Playtech's sportsbook has numerous great promotions for operators to select from and customize before rolling them out to their customers.
Diverse, Secure Financial Systems
Financial systems play a vital role in online casinos and sportsbooks operating process. They affect both the user experience and the bookmaker's susceptibility to fraud. With the help of its world-class software developers, Playtech has developed the most diverse yet secure financial systems to process payments for players from across the world.
The Playtech casino systems process payments made through PayPal, Skrill, Debit Cards, Credit Cards, Bank wires and other payment options available. These secure financial systems guarantee quick deposits and quick, seamless payouts.
Top 3 Sportsbooks Powered By Playtech
The best sportsbooks in the world opt for software solution from Playtech. This software provider powers some of the global leading sportsbook companies either fully or partially. Here are the top 3 sportsbooks powered by Playtech software development company.
Betfair
Although Betfair is relatively new (est. 2000), it has leapfrogged several of the oldest bookmakers in the market because of how unique its services are. Betfair stands out from other bookmakers out there as it is purely a betting exchange platform.
As a betting exchange platform, Betfair lets players bet against one another through lay betting. Despite its slightly different model, Betfair has one of the most excellent sportsbooks in the market and guarantees liquidity to the punters. Betfair offers both the traditional bookmaker services and has maintained the bet exchange model.
Betfair has more than 4 million customers globally with 1 million of them being active return customers. The company boasts an impressive turnover of $56.5 million weekly and employs close to 2000 employees globally. Betfair is available to customers across more than 40 nations where it is licensed.
Betfair's Sportsbook
Betfair's traditional sportsbook has been around since 2012. The remarkable features of Betfair's sportsbook include:
Vast Coverage of Sports with Good Odds
Betfair covers thousands of sports events daily, including major international tournaments, domestic competitions, and other events concerning sports in different countries.
Betfair's exhaustive coverage of sports events includes excellent odds and broad markets for the players to wager on at any given moment. Each sporting event has more than 30 markets to join which means gamblers have as many options as they desire. Players who opt for Betfair's exchange platform, get access to better odds than those offered by traditional bookmakers.
Responsive Website and Mobile App
Betfair's website is very responsive and has all the individual elements laid out for the punters to see them easily. The intuitive sitemap and easy-to-navigate user interface enhance the overall experience on the site. The mobile app is very intuitive as well and supports all the features needed for the smooth mobile betting experience.
If you intend to access the bet exchange platform or the sportsbook, you can easily do this via the app or through the site. Navigating through both platforms is very easy, and even a novice gambler can do it effortlessly.
Special Offers
Betfair is renowned for giving out special promotions and offers to its users. The most common offers and promotions the user can find include:
$20 free bet to all new players;
Sportsbook free bets worth $100 for signing up. The free bets can be used in any sports betting event of choice but have to meet the minimum wagering requirements set by Betfair. All you need is to deposit $100 and place your bets, and you will get the free bets which worth $100;
Betfair loyalty program which rewards regular customers;
Exclusive promotions and bets for specific sporting events and games, e.g. free bets for headline Champions League games, Superbowl final free bets and so on.
Ladbrokes
Ladbrokes is arguably the oldest bookmaker in the UK. Ladbrokes has been around since 1902. The betting company has developed in leaps and bounds, and more than a century later, the company is one of the largest betting companies in the world.
Today, Ladbrokes is worth $1.2bn with an operating income of $125 million and net income of $206 million according to the 2017 financial records of the company. Ladbrokes operates mainly in Europe, although it is available in more than 40 countries and employs more than 15,000 people worldwide. The company is on the London Stock Exchange.
Ladbrokes offers financial betting, casino games, backgammon, bingo, and sports betting which is our main area of focus.
Ladbrokes' Sportsbook
Ladbrokes' sportsbook ranks high in the online betting industry. Ladbrokes offers the entertainment for sports betting fans in the form of top, exclusive games. Ladbrokes' sportsbook, which is powered by Playtech, is international with a rich history in the betting market.
Here are reviews of the most notable features of this sportsbook:
Intuitive platform with a host of features
No matter if it is a desktop application, the Android app or the iPhone version which you can simply download, the features in the sportsbook are immaculately set out, the apps are similarly easily updated so you can enjoy your gaming to the fullest.
The platform makes it very easy for players to gamble through their favorite Playtech games and have as much fun as they wish. The site also features guides to help players to understand the huge selection of features, markets, and games listed on it. The graphics are excellent across all the platforms, and this enhances the user experience of those who choose Ladbrokes.
Ladbrokes is a brand with a reputation of keeping their site secure and safe.
Special Offers
Ladbrokes is usually associated with the best bonuses and offers to deliver in the market and this is not limited to just their sportsbook. Whether you prefer their online casino games like blackjack, roulette, slots, or online sports betting, the bonus offer applies to every gambler.
Among the incredible bonuses Ladbrokes provides to its customers:
£50 free bet to all new players as a matched bet for the initial amount wagered;
Exclusive boost offers on a range of table games and events;
Loyalty bonus programs for users who bet regularly;
£20 free bets when you bet £5 on some sports events. This promotion doesn't apply to PayPal, Neteller, and other specified deposit methods.
A wide choice of markets and quality odds
Ladbrokes' sportsbook provides numerous sports betting markets and very competitive odds. Ladbrokes is the king of covering sports events and rubs shoulders with the likes of bet365, William hill, Betfred, and Betfair in the number of events covered both in the UK and internationally.
Titan Bet
Titan Bet made its debut into the iGaming sphere in 2007 and officially went online in 2010. Although it is a late entrant into the online casino industry, it has grown tremendously to become one of the prominent modern-day betting companies. Since the most outstanding gaming and casino software solution providers powering it, Titan Bet was always going to beat established rival businesses.
Although the company's headquarters are in the Philippines, Titan Bet acquired its betting license in Antigua which has favourable gambling policies and legislation. Titan Bet saw a meteoric rise to the top of bookies and expanded into markets such as Australia, the United States, Isle of Man, the UK (Titan Bet does not accept UK clients as of now), and other markets worldwide. As of 2018, Titan Bet had more than 100,000 active users globally, and it's only growing.
Titan Bet's Sportsbook
Titan Bet carved out a niche in the online betting by providing the best online casino services backed up by the revolutionary Playtech software provider. The company offers both online and mobile casino games such as blackjack, casino progressive jackpots, baccarat, video slots, live dealer games and through its relatively new sportsbook, it provides great sports betting options, which we are going to review below.
The notable features of Titan Bet's sportsbook are as follows:
Beautiful Design
Thanks to Playtech's software power, Titan Bet's gaming platforms are crisp and seamless to use. Both the mobile platforms and a website are well-designed to enhance the user experience as much as possible.
Security and Customer Support
Titan Bet cares about its users playing securely and therefore has adopted the corresponding measures. From the security of the website to the privacy policy terms, you can be assured that your deposit money, as well as personal information, is safe with Titan Bet. The sportsbook also offers live support to resolve any problems encountered.
Several Markets to Bet On
Just like its casino games wide options, Titan Bet has ensured to offer a wide choice of sports markets for gamblers. Every month, Titan Bet offers thousands of sporting events worldwide each with tens of markets and quality odds.
Bonuses and Promotions
Titanbet doesn't just offer free spins and casino bonuses; its sportsbook has several promotions and a few types of bonuses for players. They can vary from sign-up bonuses to instant deposit bonus and loyalty rewarding programs, which Titan Bet uses to retain existing customers and attract new gamblers on board.
Playtech is Expanding
The three sportsbooks are just the tip of the iceberg. Playtech offers services that are constantly getting better. Plans are underway to expand its presence into new regulated markets such as Mexico, Poland, Italy, and many other markets. These plans will see Playtech stretch its lead from its closest rivals like NetEnt, Microgaming, Cryptologic, IGT and other online casino service providers. Not even the sky is the limit for Playtech's success.