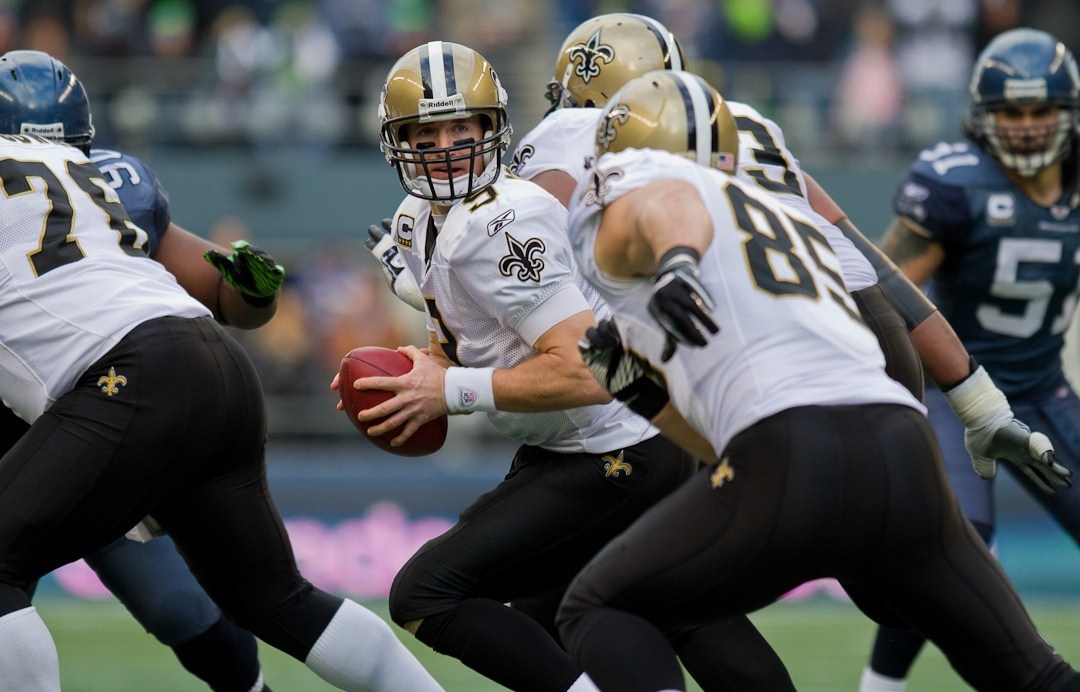 Chicago (8-8) at New Orleans (12-4)
When: Sunday, January 10th, 2021
Where: Mercedes-Benz Superdome,
New Orleans, LA
Time: 4:40 ET | TV: CBS
Opening Odds: New Orleans -9.5/48
The Chicago Bears were mired in a six-game losing streak and the season appeared to have been lost. Then the offense woke up and it led the team to three straight wins before a loss to the Packers in Week 17. The late season surge still got Chicago into the playoffs because the Cardinals lost to the Rams in the final week. Now, the Bears travel to New Orleans to take on a Saints team that has Super Bowl aspirations. The Saints caught a huge break when the NFL scheduled them to play Sunday instead of Saturday. That will enable star running back Alvin Kamara to return from a one-game absence after testing positive for COVID-19. Had the Saints been scheduled to play a day earlier, Kamara would not have been eligible to return. Kamara, who tied an NFL record with six touchdowns in a victory over Minnesota on Christmas Day, tested positive and missed the regular-season finale at Carolina. New Orleans still crushed the Panthers 33-7 despite missing running backs Kamara, Latavius Murray and Dwayne Washington, as well as fullback Michael Burton and running backs coach Joel Thomas. In six games since Trubisky returned to the starting lineup, he has completed 70 percent of his passes for 1,495 yards with 10 touchdowns and five interceptions. In that span, Chicago has averaged 30.2 points per game despite the 35-15 loss to Green Bay last Sunday.
The Saints will be 10-point favorites in this game with a total of 47. The teams played in Week 8 in Chicago with the Saints pulling out a 26-23 overtime victory with Nick Foles running the offense for the Bears. Chicago was down 23-13 with about three minutes to go in regulation. Drew Brees threw for 280 yards and two scores, while David Montgomery rushed for 89 yards to lead Chicago. The Saints are 5-1-1 against the spread in the past seven meetings.
Without the addition of a third Wild Card team this season, the Bears (8-8) wouldn't be a playoff team. Trubisky also came way back to earth against the Packers last week in not finding the end zone and throwing a pick. Montgomery rushed for 69 yards and a TD and had nine catches for 63 yards. Rookie wideout Darnell Mooney had a big day with 11 catches for 93 yards. Mooney is dealing with an ankle injury but is expected to be ready for Sunday. The Bears were averaging 78.2 rushing yards before Trubisky returned to the lineup and they are averaging 144.2 rushing yards since. On defense, the Bears rank 11th in overall defense (344.9) and 14th in points allowed (23.1). However, top linebacker Roquan Smith is dealing with an elbow issue. Smith has had a breakout season and is among the league tackle leaders. The Bears are 0-6 ATS in their past six road games vs. teams with a winning home record.



The Saints' defense ranks in the top five in all the major categories, while also averaging 1.6 takeaways per game after intercepting Carolina five times last week. The Saints had an outside shot Sunday of getting the NFC's top seed and bye but needed a win and more help. Brees threw for 201 yards and three touchdowns against Carolina and is the only quarterback to reach 80,000 career passing yards and holds numerous regular-season NFL records. There are rumors that this could be Brees' final season as he already has a deal in place over at NBC. Ty Montgomery, who is primarily a wide receiver, rushed for 105 yards on 18 carries in place of all the missing running backs last week. The Saints hope to get back another key offensive player in All-Pro wide receiver Michael Thomas, who is on injured reserve but eligible to be activated this week. The Saints are 0-5 ATS in their past five playoff games as favorites. The Saints have the fifth-best scoring offense in the league, heading into the playoffs. They averaged 30.1 points during the regular season and were eighth in third conversions.



This is a lot of points to lay in a playoff game against a team with some confidence. The Saints do not play well as home playoff favorites – 0-5 ATS run – and the Bears defense can give Brees some problems. I say New Orleans wins by less than 10.
Pick: Bears +10
Wild Card Staff Selections