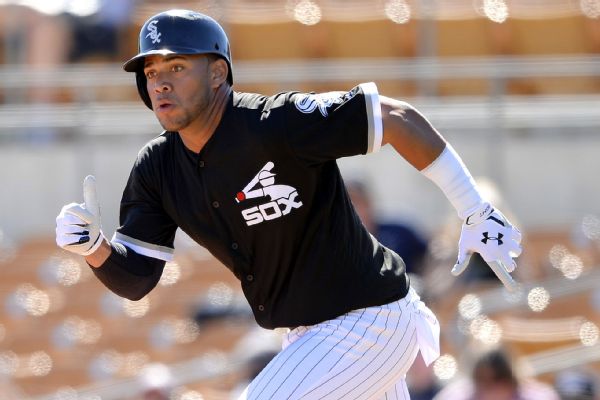 The 2019 MLB season has started in a full force panic mode for a few of the top teams. This is baseball, and this is what can happen in baseball. Any fan that keep up with this grand game, they know how volatile it can be, they also know what a moneymaker this game can be, and that betting this game is the bread and butter for any serious sports gambler. There are more than a few factors that are important when betting MLB baseball and finding the best betting lines is certainly a must. Look for an online bookmaker that offers a dime line and look for one that comes with a fantastic track record. Baseball offers many ways to bet, now you must find those ways.
The Mariners have started this season out hot, and are sitting on one loss—
Mariners Vs. White Sox Preview and Predictions
After a postponed game on Thursday evening, Mike Leake gets the start for the Mariners and Lucas Giolito takes the mound for the White Sox. The weather has turned for the better with temps predicted to be in the low 60's at 2.10 pm, Chicago time. As mentioned, the Mariners come in with a hot start and with a 7-1 record. It's more than a hot start considering they opened the season in Japan, then had to travel back and open the regular season with close to no rest. Seattle went through a fire sale in the offseason and they are projected to finish close to last in the AL West. Before jumping in with an online bookie, it's best to read the sportsbook reviews so that you can understand what they offer their players and what betting options will benefit you the most.
Betting Entertainment Props at Online Sportsbooks
There are two way to look at betting on baseball; betting against, and betting for. Betting on baseball is obviously different than football and for one obvious reason… the schedule. You must keep a few things in mind when entering a baseball season—betting this sport is a nonstop grind. You must prepare yourself to go the distance, and you must budget accordingly. The biggest mistake that baseball bettors can make is to become impatient and throw the plan away; stick to the plan and you will win money, know your betting options and you will win even bigger money.
Red Sox Vs. Diamondbacks Preview and Predictions
If there is anybody that can take a beating and shake it off, then come back in the next outing and toss a gem, it's David Price, however, he didn't suffer a loss in the Sox road opener in Seattle, he suffered getting rocked! Price looked rusty at best, and old at the worst. Has he aged right before our very eyes? No. David Price will be fine, there is nothing wrong with him and he is back after missing a good portion of the season last year.
The first outing of the season was a rough one, having given up 6 hits, 2 walks, and three home runs and 2 against the same batter. It was a terrible outing that ended the day with a 6.00 ERA. Remember, keep your options open, look for the first five innings and make sure your bookie is offering great prop lines, not only the "first five" but also look for round robins and don't forget the Baseball Grand Salami.
The Diamondbacks send Luke Weaver to the hill and his ERA through one game is even worse than that of David Price. In his first outing against the Dodgers, he went 4.1 innings and gave up 6 hits, 2 walks, and ended the short appearance with an 8.31 ERA. Look for David Price to settle in, get comfortable and find a groove. Look for an online betting site that offers all of the many great baseball game betting prop lines and make some real money not only this weekend, but all-season long.