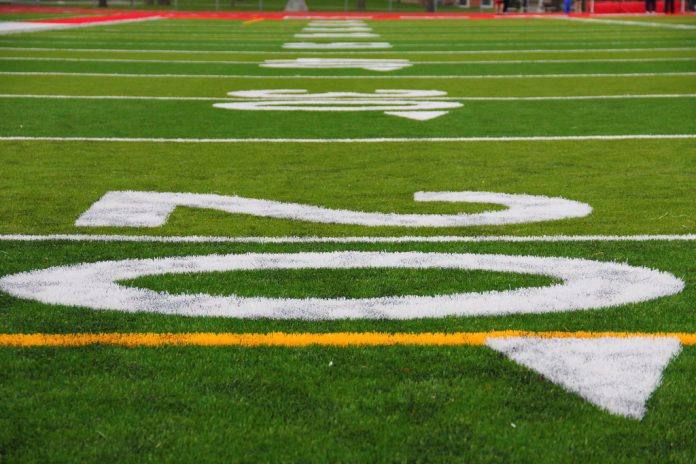 1) San Diego Chargers
There comes a point in every quest, usually towards the tail end of said quest, that said quest-er (and yes, I may have just made that up) grows weary and struggles to continue said quest, especially when the final parts of said quest are the most difficult for said quest-er. And with that analogy, welcome to the AFC and NFC West, where this season's motto is, "Come West, and we'll give you lots and lots of wins!"
Since someone has to win each division, let's start with the Chargers in the AFC. Last year I made this same exact prediction, and did so based solely on the fact that with regards to simply just the sheer talent on the rosters, this should be the best team. Obviously the Chiefs came out and finished first behind the duo of Matt Cassel and Charlie Weis, but Weis is now at the University of Florida, so we're going back to the Chargers. They still have Philip Rivers and Vincent Jackson, so the QB-WR combo that rates as one of the top 10 in the league should be enough offensively to win this rather offensively-challenged division. Whether or not the loss of Shawn Merriman to Buffalo turns out good (less of a distraction) or bad (absence of a really good defensive player) for San Diego is still on a wait-and-see basis, but either way, this team is "poised" to return to the top – which, again, isn't really making all that bold of a statement about this team.



The Chargers get a nice opening day game, hosting the Minnesota Vikings, but then have two games that will tell a lot about this ballclub rather quickly. After the Chargers are done with their week two trip to New England and their week three home game against the Chiefs, the jury will be in on what the season will be like for the Bolts. San Diego really can't afford one of their now-annual season-opening slumps, because just as it was last year, the hole may be too big by the time they start playing good football. If they can keep the game close with the Pats and beat the Chiefs, this team is in business. Just as drawing Jacksonville and Baltimore as opposed to Indianapolis and Pittsburgh will help the Jets jump N.E. like I wrote yesterday, so too will that same draw help the Chargers jump K.C. When it's all said and done, it might only be a one game difference between the top two teams out west, and that slightly easier schedule might say it all.
2) Kansas City Chiefs
Just in case you couldn't infer from the prior three paragraphs, this team will finish a very close second. I don't believe Tamba Hali is quite as good as he showed last year, but he's still a very nice player who will likely have just a slight trail off from his breakout season last year. The Chiefs don't do anything spectacularly well, but they also don't really have a huge, glaring weakness, making them a difficult team to play because it will be tough to game plan for them. Opposing coaches said many times last year that they struggled finding places to attack the defense while on offense, and likewise had issues on defense with whether to focus on the aerial attack or Jamal Charles in the backfield. This will also be a true "test" season for Matt Cassel, seeing if he can continue to play well without Weis as the play caller. Again, the guess here is a slight regression, but Scott Pioli and the rest of the front office have to feel comfortable with the foundation they've laid to bring them success for the next few seasons.
The Chiefs marquee game will be Halloween night (always a fan-favorite in K.C.) which will be the second game of the year between the Chiefs and Chargers. That Monday night contest will be the chance for the winner of the first meeting to really put the hammer down on the division, because owning a sweep of the biggest threat in the division by week 8 would give a team a ton of breathing room – and more importantly, confidence – heading into the second half of the schedule. The Chiefs have an extremely generous start to the season as well, with the two Charger games and a trip to Indy joined by home games against Buffalo, Minnesota, Miami, and Denver, with road games in Detroit and Oakland. Sure, it sounds easy, but K.C. will need a minimum of 6-3 with a split against the Bolts to think about the playoffs with a closing seven games that reads: at New England, Pittsburgh, at Chicago, at NY Jets, Green Bay, Oakland, at Denver. Even at 6-3 going to Foxboro, the Chiefs could still easily finish 6-10, so there's certainly some reason for skepticism along both banks of the Missouri River.
3) Oakland Raiders
If I had to give you just one guess as to the only team in the current four-team, eight-division format so sweep their six division games and still miss the playoffs, I would bet that more than 60% would have guessed, without even knowing a thing about football, that the ONLY team that could EVER accomplish that feat would be the Oakland Raiders. And you, my friends, would all be correct. In fact, the Raiders are the only team in football history to have swept the entire division portion of their schedule and not finish above .500. Only the Raiders could go 6-0 in the AFC West and finish the season 8-8. By the way, while we're on the subject of history, the Raiders are also the only team ever to be owned by a dead guy. Now, I've heard rumors that Al Davis is still alive, but after watching this team for the last six years, there's absolutely no way that's true.
I'm going to go out on a limb here and say that Oakland will NOT go undefeated in the division this year. Plus, combine that with games against Houston, New England, the Jets, the Packers, Chicago, Detroit, and even the Dolphins, and there's a chance the Raiders might only win four or five games this year. I can't see them being favored in more than a couple of games, likely home to Denver and Cleveland and maybe at Minnesota and/or Buffalo. Outside of that, the Raiders will once again be forced to prove that they can play with the league's elite, something they were incapable of doing last year. The opening four weeks provide a couple of interesting challenges, with road trips to teams the Raiders should beat (Broncos and Bills) and home games against teams that are Super Bowl contenders (Jets and Patriots). Lose one of the first two, and Oakland can be written off. Win either week three or week four, and maybe Oakland will be the team that everyone's pointing to in December as the surprise of the year. Too bad Al Davis isn't with us to be a part of it all anymore.



4) Denver Broncos
Can we please all agree that right now, on September 8, 2011, Tim Tebow is simply not a very good NFL quarterback? Please? It really would make life a whole lot less of a headache for anyone and everyone covering the NFL if we stopped caring about how many jerseys with his name and number are sold, or how many national championships he won in college, or his Heisman trophy, or his admirable-yet-irrelevant-for-this-discussion religious beliefs, or really anything else that isn't directly related to performing the duties and tasks expected out of a starting QB in the NFL. Because, as many have said, he quite frankly isn't as good as Kyle Orton, and according to everyone (not SOMEone, EVERYone) that watched training camp and preseason intently, he's also not as good as Brady Quinn (cut to: Browns fans laughing and crying at the same time). Tim Tebow is a great – not good, great – athlete who, because of that lightning speed and neck the size of a construction barrel, was placed at quarterback in high school because, well, that's where ALL of the best athletes play in high school nowadays. And folks, it makes sense – at that level, a coach wants his best player to have the ball in his hands as often as possible, so what better way to accomplish that than to have the center simply snap it right to him?! It makes total sense. And in college, if the player is still that gifted, then a coach would be foolish to move that player anywhere else on the field. But – newsflash! -€" everyone in the NFL is a great athlete. Even Albert Haynesworth-less. Ok, maybe not former Packers nose tackle Gilbert Brown, but everyone ELSE is a really good athlete, so the disparity between guys like Vick and Tebow and Vince Young and Troy Smith shrinks to the point where suddenly it's not about how fast or quick or big or strong you are, but for a quarterback, it's now how smart you are, how accurate you are, and how poised you are. Develop those things, and I don't care if you're a purple Mormon from Uzbekistan – you'll be a successful QB.
With all of that said, Tebow should be on the field as often as possible because the guy is a freak of an athlete. The challenge for John Fox and his staff is to get the ball into Tebow's hands in a position where he can do the most damage, which is not under center. With this team expected to be fairly awful, there should be more trick plays and gimmicks and gadgets included in the offensive playbook than any other team in the league. Have Tebow take the snap, pitch to Orton, and run a screen in the reverse direction. Hell, I'm confused even thinking about it right now. But no matter what the Broncos do, they're virtually guaranteed to be picking in the top ten next season, so make the best of a tough season and regroup for 2012. Maybe then they'll figure out just where exactly to play the most popular player on the team.
Coming tomorrow: Playoff and Super Bowl predictions
Monday, September 5: AFC North
Monday, September 5: NFC North
Tuesday, September 6: AFC South
Tuesday, September 6: NFC South
Wednesday, September 7: AFC East
Wednesday, September 7: NFC East
Thursday, September 8: AFC West
Thursday, September 8: NFC West
Friday, September 9: Playoffs and Super Bowl