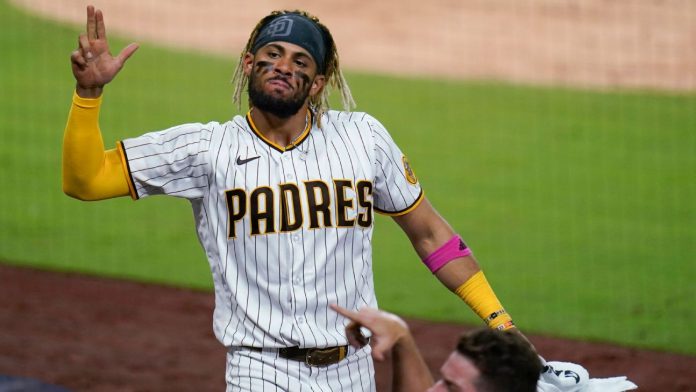 As a top-rated online sportsbook, America's Bookie remains dedicated to making your betting experience exciting, fun and safe. This site is also committed to offering you the most ways to cash in on the games.
As the summer heats up, so does all the MLB betting action. The start of July marks the heart of the 162-game regular season schedule with exciting title races in all six divisions. While MLB money lines and total lines still account for most of baseball's betting volume, America's Bookie offers a complete lineup of MLB betting options to help expand your overall strategy.
Probable Pitchers
If you are big into betting on a team's starting pitchers, America's Bookie offers five-inning odds for every game. By only betting on the first five innings of a MLB game, you are putting a higher value on a team's starting pitcher as opposed to betting on that team's entire pitching staff through the bullpen and closer.
Five inning lines also offer a bit more predictability since most starters tend to pitch as least six innings unless they get off to a rocky start. A five-inning line bet is also a great way to double down or hedge any previous bets placed covering the entire game.
Another great way to bet on baseball at America's Bookie is through parlay plays. By grouping together two or three of your top MLB plays, you can boost the return on your bets. This is also a great way to extend the entire daily schedule with an afternoon game, early evening contest and a late start out on the West Coast.
America's Bookie MLB Prop Menu
MLB game props are the ultimate way to diversify your overall MLB betting strategy. America's Bookie posts a long list of game, team and individual player props for every MLB contest. This is another great way to double down on an existing wager on a game's money line or total. For example, if you are betting the OVER on a game's total, you could also place a prop bet on the OVER for total hits.
MLB props gives you the perfect opportunity to add even more excitement to the action on the field. The variety of betting options is almost endless by covering every possible aspect of a typical MLB game.
Looking Ahead > Best Bonuses Available for 2021 Football Season
Betting Live MLB Odds
If you are looking for the ultimate thrill betting MLB games at America's Bookie, you can wait until the opening pitch of the first inning with live in-game wagers. The betting lines change as the innings wear on depending on what has already taken place.
If your team gets off to a fast start, live in-game betting lets you take advantage of the situation with an additional live bet. If things are not going as planned, you can hedge any earlier bets with the adjusted lines released on the live betting board.
Anyway you add it up, America's Bookie is the perfect online betting site to make the most of this year's MLB season. With generous bonus offers on every deposit you make into your online account or a 10% monthly gambler's insurance program in case the games did not go your way, this online book has a number of different ways to extend your sports betting bankroll.
Become a member today through a simple online registration form and easy banking options to fund your betting account. Then get ready to make the most out of this MLB season with the America's Bookie expanded betting board.
Before you move on, go take a look at our free MLB picks.