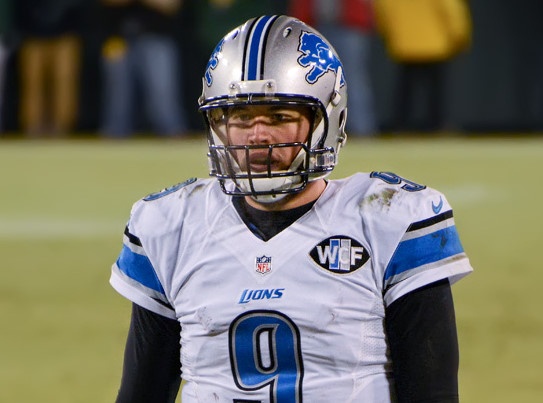 NFL begins on the 5th of September, which is not exactly around the corner. However, it is never too early for a small preview of the next season. The NFL draft is over, the rooster is settled, and the pieces are falling together one by one. Let's have a look at some of the teams!
Kansas City Chiefs
Patrick Mahomes was quite impressive last season and Kansas City Chiefs had a truly amazing offensive, which seemed unstoppable at times. Travis Kelce and Kareem Hunt also had an exciting season, and I expect them to deliver some impressive games in the future. However, Travis Kelce had an operation in his ankle, which could cause some trouble.
Hunt was tossed out of the club after scandal revolving violence towards a woman, and the young superstar Tyrek Hill is also under investigation regarding domestic violence. This has caused Tyrek Hill to be banned from their off-season, and he is not allowed to use the clubs training facilities.
Things are not looking that good for the Kansas team, and if you can find odds around +190.00 for the Charges to win the division, you should consider it or maybe just press your luck game on casino games.
New England Patriots
Next season marks the end of an era for the New England Patriots. For the first time in 9 years, the team will be without Rob Gronkowski. Rob Gronkowski was perhaps their second most important player, the most important being Brady of course.
Some players can almost double there salary with money from NFL bonus pool.
The Patriots picked up wide receiver N'Keal Harry in the first draft round, and much is expected from the player. Coach Belichick has never drafted a wide receiver before, so he must see something in him. The question is, if N'Keal Harry will be able to understand the playbook, which is one of the most complex in the NFL.
The departure of Gronkowski means that other players will come into focus, and therefore you should keep an eye out for special bets on players that might have a more important role on the team.
Detroit Lions
Detroit Lions has been using a lot of cash this year, and several expensive players has joined their team. Matt Patricia was hired as their coach last year. Their general manager, Bob Quinn, and Patricia has a shared history from the successful Patriots.
They will mainly build their attack around Kerryon Johnson, who had a fantastic last season until he was injured. From Free Agency, Danny Amendola was picked, and TJ Hockenson was picked in the first-round draft.
Quinn and Patricia know how Patriots built up their attack around Gronkowski, and they will probably try to recreate that with Hockenson. Even though he is no Gronkowski, he is very talented, and it will be interesting to see how they make it work.
The rooster
One of the most important aspects for me, is to have a look at how much each team will travel, the different time zones and how the match program has been laid out. Travel distances varies greatly in the NFL, and it means a lot for a team. I have noted a couple of things for the coming season, which might have some effect.
Oakland Raiders will travel the most, and they will travel 35000 miles in total. Rams right behind them with 33000 miles. To add some perspective, 4 team will travel less than 9000 miles, New York Jets being the team with fewest miles (7000 miles). At the end of a season, factors like this can be significant for the different teams.
To sum up, this season will be very exciting, and I look forward to finding some great picks here and there.