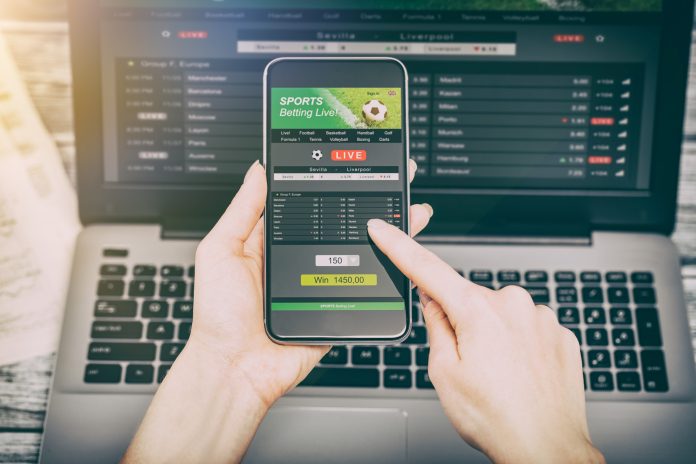 Over the last several years, sports betting has been taking off. Top online sportsbooks have been taking advantage of this, with the online gambling industry being worth $61.5 billion in 2021.
Because of this, online sportsbooks have been popping up overnight in several different areas. With a plethora of options available at your disposal, you may be wondering what the best online sportsbooks are for you?
These are seven of the best ways to find the right online sportsbook for you.
1. Shop Around
The first piece of advice for you is to explore as many options for sportsbooks as possible. There are a lot of people that would be willing to settle for the first decent sportsbook that they are exposed to.
While that sportsbook can get the job done for you, you may not realize what you are missing out on if you fail to even consider looking at what other options you have.
Do not be afraid to experiment with sportsbooks and go through trial periods with as many as you can find. Once you do that, you should have a much better idea of which one you prefer.
2. Look at the Odds
Next, you need to consider which sportsbook has the best odds for the games that you wish to bet on. Some sportsbooks will inflate the "juice" on their lines and ultimately will decrease your chances of making a profit.
For those unfamiliar, juice is the amount of extra money that the sportsbooks take on your bets. An example would be if you see a game where both teams have a -110 line. This means that you have to bet $110 on every $100 that you want to win.
Some sportsbooks have higher juice on average than others, and it can slip by a rookie bettor if they do not know what to look for. Keep track of these odds and determine if another sportsbook is offering more favorable odds for you.
3. Look at the Lines
Going along with the odds, you want to pay attention to what lines sportsbooks put out on certain teams and games. While most sportsbooks are going to be relatively in the same ballpark on this, some may offer a half-point or a full point in your favor compared to others.
Let's say, for example, one sportsbook likes to have higher lines for favorites in football. They could make one favorite a 7-point favorite, while most other sportsbooks would make them a 6-point favorite.
Here, you would want to avoid this sportsbook if you like the favorite, and you would want to jump on that line if you like the underdog.
4. Look at Bonuses
One of the biggest advantages of an online sportsbook is that they are much more willing to give out a bonus than a physical casino. Most of the time, these would be sign-up bonuses.
Many online sportsbooks will give you $50-100 in free bets just for signing up and placing a deposit with their sportsbook.
On top of that, there are usually odds boost promotions that allow you to have friendlier odds on particular bets. This is usually for a nationally televised game and/or a big sporting event.
Keep track of the bonus offers that these sportsbooks give and figure out which ones appeal to you the most.
5. Live Betting
A big part of sports betting happens while the game is already in progress. This is because the odds for certain bets can change on the fly and bettors and sportsbooks need to be prepared for this.
An educated sports bettor will want to take advantage of a sportsbook that has friendly live betting because they can make extra bets quickly and effectively.
Bettors should be looking for sportsbooks that have live betting displayed and a sportsbook that can update the odds quickly. Plus, they will want a sportsbook that can confirm live bets quickly.
6. User Interface
Another sign of a good sportsbook for you is to have a friendly user interface. This is particularly important to the sportsbook side as well, as a good user interface increases website conversions by 200%.
That means possibly keeping twice the amount of bettors on their platform; it should be a priority for the sportsbooks.
Things to look for are if the odds are displayed, are lines separated, how are side bets organized, and can you go from page to page in a timely matter. Bettors using top sportsbooks will want this to be easy and they do not want to have to think about where to find things or how long it takes.
7. Types of Bets Available
Finally, you are going to want to look for a sportsbook that has as many different betting options as possible. This ranges from looking for the right teaser bets to having certain sports leagues available, certain parlays, live betting, and more.
Not all sportsbooks are created equal, so you can find one that has much better live betting, one that has bigger teasers available, and even one with a sports league that is rarely included for betting.
Figure out what types of bets you want and make a list. Then, look through the sportsbooks and see what each has.
Find the Best Online Sportsbooks
These are just seven tips that you can use to find the best online sportsbooks for you. If you know what bets you want, you can find the best odds and lines while shopping around with as many sportsbooks as possible.
Do you want to start finding out which one is right for you? Read this review to get started.