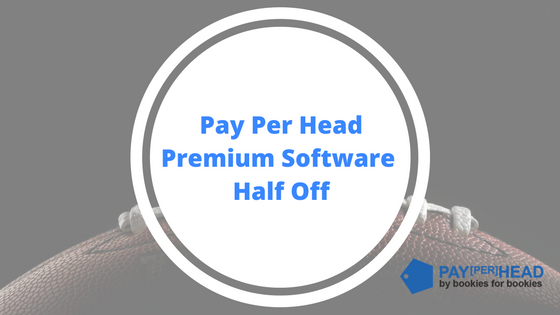 Online bookies and pay per head agents who are looking to start, or continue to grow, their online sportsbook should have the right software.
PayPerHead.com gives agents a premium software with premium features to enhance their business. Their premium software is currently half price at $6.50 per head.
Trust the industry-leading software that's been around since the beginning, with 20 years experience, online bookies will have the right team and the right software built with bookies in mind.
Premium Features Include:
A fully customizable dashboard for agents looking to personalize their book.
Agents can create 15+ [player] reports to display in the dashboard.
Create settle alerts that will remind you when you need to collect or pay a player before the settle limit is reached.
Check your weekly balances by agent and player includes a complete breakdown of where profit was earned and lost in minute detail.
Hold percentages provide a breakdown by each sport, league, period, bet type of activity of player and agent of bet count, volume, wins, losses, and create a report that compares these factors side by side.
The ability to schedule limit overrides that allows agents to circle the limits on a scheduled period and time.
These features aren't offered by any other software service, learn more about what a premium software can do for agents here.
PayPerHead.com is customer focused and designed with user friendly features to help bookies grow their books and profit.
This exclusive offer won't be here forever, learn more about PayPerHead.com's premier software and start building your business today for only $6.50 per head.