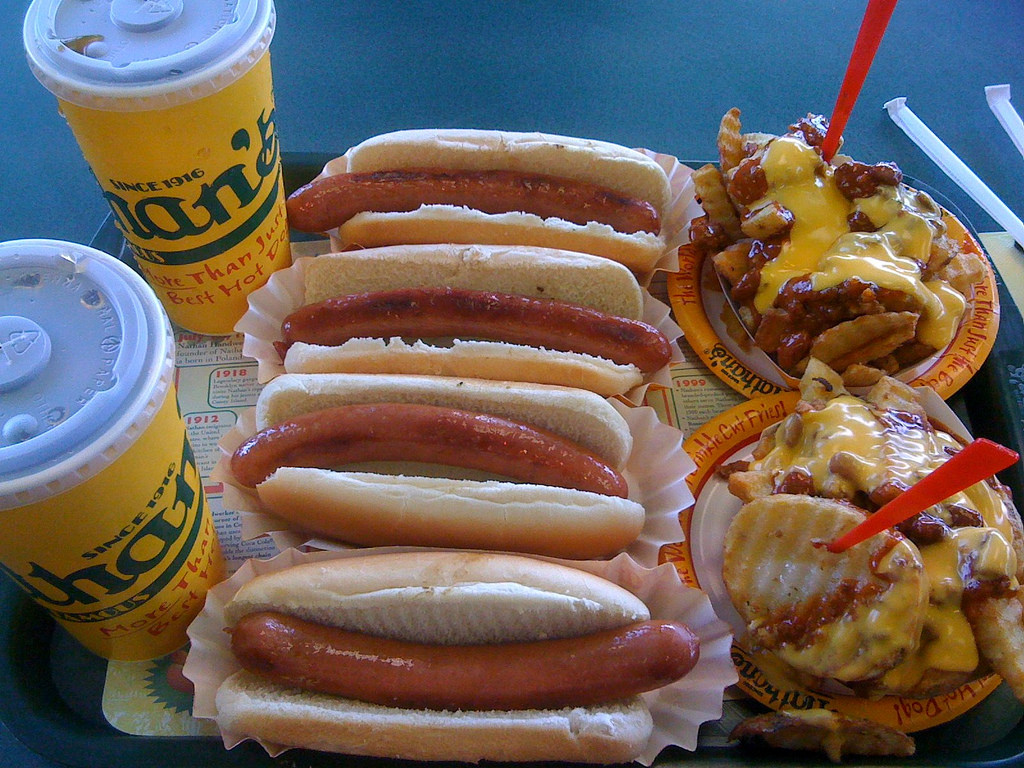 Joey Chestnut, the defending champion entering this year's Nathan's Hot Dog Eating Contest, is set as the betting favorite once again this summer in the 101st edition of the event held on Tuesday, July 4th, 2017. Chestnut won the competition eight years in a row from 2007 to 2014, but in 2015 it was Matt Stonie that stole his crown, downing 62 hot dogs and buns in the 10-minute window compared to Chestnut's 60. Last year, though, Chestnut consumed 70 hot dogs and buns at the event, easily regaining the title after Stonie was only able to eat 53 in the contest that day.
That has Chestnut set as the -400 favorite in the head-to-head props for this year's Nathan's Hot Dog Eating Contest against Stonie, who has been listed as the +250 underdog. There are also multiple OVER/UNDER propositions available for the competition including 63.5 total hot dogs eaten by the winner, with the OVER set at -650 and the UNDER +375.
Here are some other OVER/UNDER odds:
65.5 OVER -500/UNDER +300
67.5 OVER -370/UNDER +235
69.5 OVER -280/UNDER +185
71.5 OVER -175/UNDER +135
The winning totals in the men's competition over the last two years were 70 and 62, and Chestnut ate 61 in 2014, 69 in 2013, 68 in 2012, 62 in 2011, 54 in 2010, 68 in 2009, 59 in 2008, and 66 in 2007. Prior to that Takeru Kobayashi had held the event record at 53 3/4.
Over in the women's competition Miki Sudo is the -450 betting favorite on the head-to-head matchup props against Sonya Thomas, who is listed as a +275 underdog. Sudo won the competition for the third year in a row in 2016, consuming 38.5 hot dogs and buns. Sudo's total was 38 when she won the contest in 2015, and it was 34 during her first victory in 2014.
Thomas won the first three women's competitions with totals of 40, 45, and 36 3/4 in 2011, 2012, and 2013. The OVER/UNDER for Tuesday is set at 39.5, with the OVER at +120 odds and the UNDER at -160. You can also get +500 odds that a contestant will be interrupted by PETA during the event, with the 'No' the chalk on that wager at a line of +900.
BET THIS YEAR'S NATHAN'S HOT DOG EATING CONTEST
*Odds as of July 3, 2017