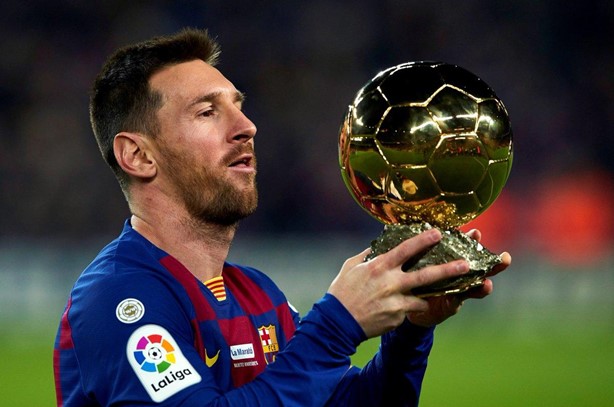 France Football caused arguments among football fans, live sports fans, in particular, by handing the "Golden Ball" to Lionel Messi. People are angry because there are Lewandowski and Jorginho who deserve it too.  They consider Messi an unworthy winner because of his disastrous game in the last six months.
The first is true: Lewandowski and Jorginho really had a great year and deserved to win. But Messi's weakness this year is a distortion. He is a worthy football player who deserves to be the owner of the "Golden Ball."
Why Do Fans Think the Opposite Then?
Because of the last three months when Messi moved to PSG. At first, he was injured, then he took a long time to get in shape and scored little, causing disappointment among the football admirers and live sports betting fans.
Because there is Robert Lewandowski, who was as good as Messi, and he was even better in 2020 – when the Golden Ball was canceled.
This is his seventh "Golden Ball" – of course, everyone has got tired seeing only one person who always obtains the reward. Especially when there are players who have never received it and who have played well this year.
The main point. This is Messi's weakest year, in which he received the Golden Ball.
Why did Messi Deserve the Reward?
He won the Copa America. He became the best player of the tournament.  He won the title together with his national team. Argentina last won a major tournament in 1993.
It was him who gave Barcelona the Cup of Spain – scored two in the final and became the best scorer (nine goals).
In total, Messi has 56 matches, 41 goals and 17 assists in 2021. And even more:
Over the past year, only Lewandowski (1.13) has scored more often than Messi (0.78 goals per match).
Only Iago Aspas (0.37) assisted more than him (0.31 per match).
No one in the world has given more passes advancing the attack (9,9), and has not dragged the ball to someone else's goal so often (15,06).
Conclusion
To conclude, Messi had the weakest year of his entire career, but he still was at the level of the best players. All football fans are waiting for the matches with the participation of this great football player to place bets and enjoy the game process. Do not forget to replenish your gaming account and obtain a no deposit betting bonus when you enroll in one of the gaming platforms to place your football bets and savor the game of Lionel Messi.