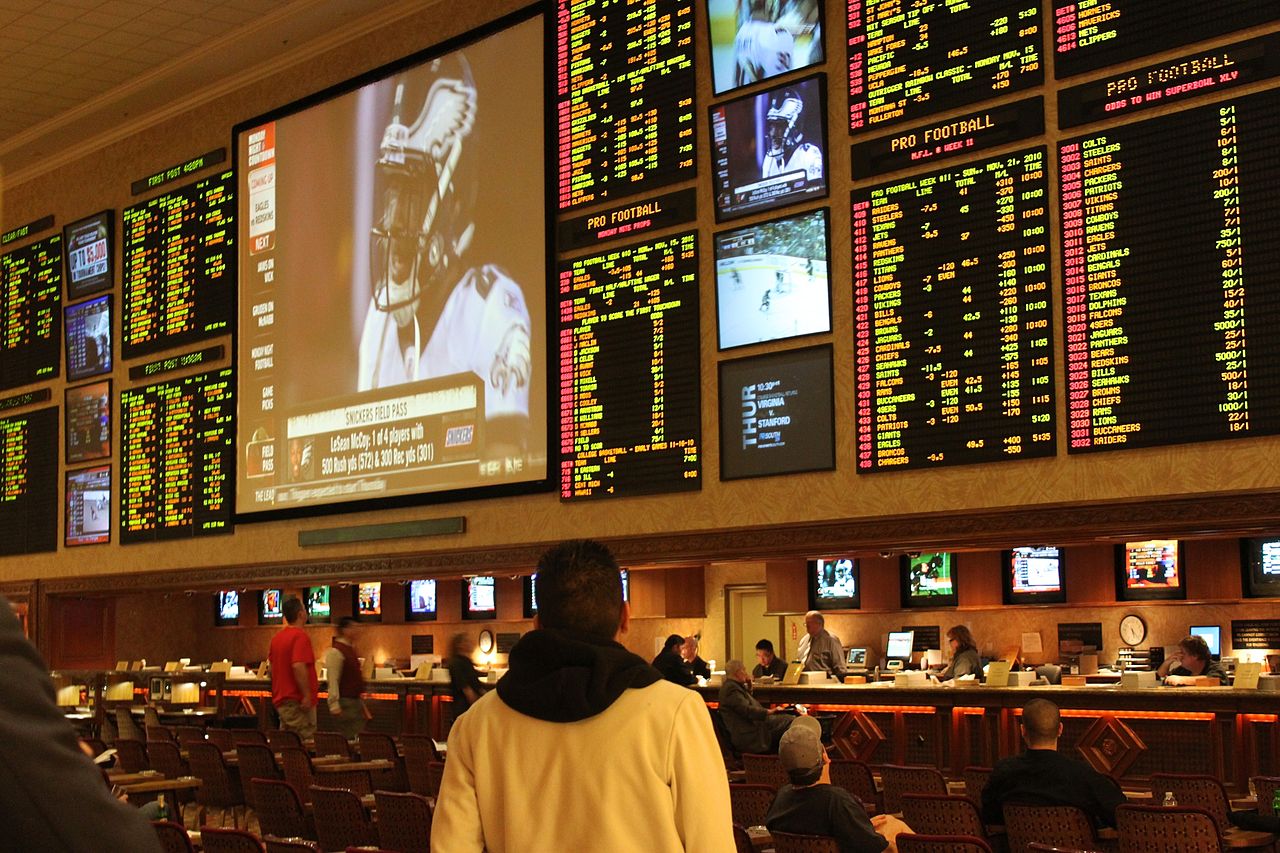 With the start of the NFL regular season just weeks away, online sports gamblers and sports books are preparing for another exciting season of NFL action. If you anticipate wagering on NFL games using an online sports book for the first time, you may not yet be familiar as to when and where you can find the latest NFL betting lines.
As far as the when, NFL betting lines are usually posted on Sunday nights, following the day's action. The teams scheduled to play on a Monday night will see its lines posted directly following the conclusion of the Monday night game. Bolder gamblers might be interested to know most online sports books have already posted lines for the NFL's week one games. The risk of betting at this point of the preseason is the possibility a key player could get injured. After the preseason has finished, there will be plenty for handicappers to look at the games and place their wagers.
As far as where to find NFL betting lines, there's three primary sources: National and local newspapers, NFL handicapping sites and online sports books. Let's take a look at all three options.
National and Local Newspapers
Whether online or in hard copy, a lot of America's national and local newspapers provide point spreads on NFL games. They do this as a service to customers based on the popularity of betting on NFL games with illegal bookies or through online sports books. As a word of caution, these lines are not up-to-date. Newspapers are written and published once a day, which means the lines seen in print could be as much as 36 hours behind current lines. It's a source but not a reliable source of information.
NFL Handicapping Sites
There's no shortage of professional handicappers who like to offer up handicapping data and NFL picks for free or for a fee. As part of their service, a majority of them choose to provide customers with the latest lines. Assuming the information is being provided by a partner online sports book, the information would likely be accurate and current. The lines are usually provided free of charge. The picks and data may require a fee or subscription.
Online Sports Books
By far, the most current NFL lines are going to come from online sports books. The lines are listed on the betting template and are subject to change on a moment's notice. If a customer is putting together a betting slip, they may get an error message if one of the lines on the betting slip has changed before approval. Lines don't get more current than that.
It's worth noting lines change on NFL games frequently. The biggest reason for that is the amount of money being wagered on a particular game. Remember, the sports book doesn't want a vested interest in a game. They want balanced action on both sides of the ledger, allowing them to simply collect the "vig" regardless of which side wins. The point spreads move to attract action in one direction or the other on each game.
If you're ready to start wagering on NFL games, you should have no problem finding the lines you want through one of these three resources.