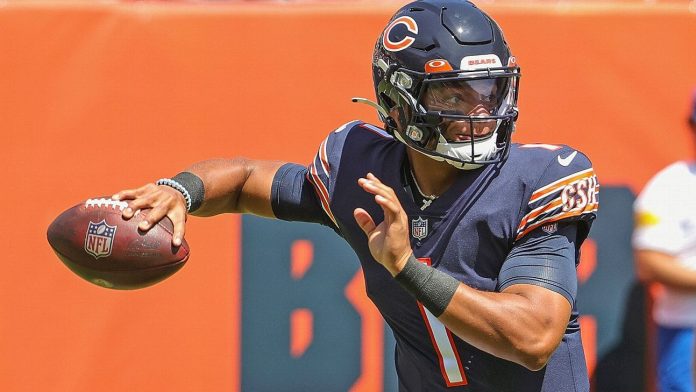 Week 14 of the NFL schedule was a successful one for our staff, as all three of us recorded a winning record overall. Jay Cooper led the way with an impressive 10-3 (77%), while Reggie was 4-1 with his Top Plays. That increased Reggie's lead in the Best Bet category to three games over Bobby at 39-30-1. Bobby went 8-5 last week to produce his 11th winning week this year. We also nailed 3-of-4 100% Consensus picks. We are down to the final four weeks of the season and we have three Saturday games to kick off the weekend after Thursday's 49ers vs. Seahawks game. All of our winners are 100% FREE every single week. We will post all games by Friday afternoon so you have plenty of time to bet. The lines we use are from the Westgate SuperContest that come out on Wednesday afternoon. You can receive ALL of our NFL picks by email by clicking here.
GET OUR NFL SELECTIONS BY EMAIL EVERY DAY!
2-TEAM, 6-POINT TEASERS FOR WEEK 15:
Bobby Babowski
Texans +20/Bears +15
Giants +10.5/Packers -1
Jay Cooper
Jets +6/Patriots +5
Reggie Garrett
Bills -1.5/Steelers +9
UltimateCapper CONSENSUS STAFF PLAYS WEEK 15:
The following picks are 100% consensus plays from our staff. When all three of us are on the same side, we are 38-35 on the season.
Falcons +4
Jets PK
Cowboys -4
Chargers -3
Giants +4.5
UltimateCapper Westgate SuperContest Selections for Week 15:
UltimateCapper.com (35-35): Browns -2.5 | Vikings -4 | Cowboys -4 | Chargers -3 | Patriots -1
OUR TOP 5 PLAYS ARE MARKED: '$$'
Week 15
Date - Time ET
Westgate Line
Bobby
Babowski
All: 119-98-5
Top: 39-35-1
Jay
Cooper
All: 113-104-5
Top: 32-39-4
Reggie
Garrett
All: 114-103-5
Top: 42-32-1
San Francisco
@ Seattle
12/15 - 8:15
49ers -3.5

+3.5

-3.5



-3.5 $$

Indianapolis
@ Minnesota
12/17 - 1:00
Vikings -4

-4



-4 $$


+4
Baltimore
@ Cleveland
12/17 - 4:30
Browns -2.5



-2.5 $$


-2.5

+2.5
Miami
@ Buffalo
12/17 - 8:15
Bills -7.5

-7.5

+7.5



-7.5 $$

Atlanta
@ New Orleans
12/18 - 1:00
Saints -4

+4

+4



+4 $$

Detroit
@ NY Jets
12/18 - 1:00
Pickem



PK $$




PK $$


PK
Kansas City
@ Houston
12/18 - 1:00
Chiefs -14

+14

+14

-14
Philadelphia
@ Chicago
12/18 - 1:00
Eagles -9



+9 $$


+9

-9
Pittsburgh
@ Carolina
12/18 - 1:00
Panthers -3

+3

-3



+3 $$

Dallas
@ Jacksonville
12/18 - 1:00
Cowboys -4



-4 $$


-4

-4
Arizona
@ Denver
12/18 - 4:05
Broncos -2.5

-2.5

-2.5

+2.5
New England
@ Las Vegas
12/18 - 4:05
Patriots -1

+1



-1 $$




-1 $$

Tennessee
@ LA Chargers
12/18 - 4:25
Chargers -3

-3



-3 $$


-3
Cincinnati
@ Tampa Bay
12/18 - 4:25
Bengals -3.5

+3.5



-3.5 $$


+3.5
NY Giants
@ Washington
12/18 - 8:20
Commanders -4.5



+4.5 $$


+4.5

+4.5
LA Rams
@ Green Bay
12/19 - 8:15
Packers -7

+7

+7

-7