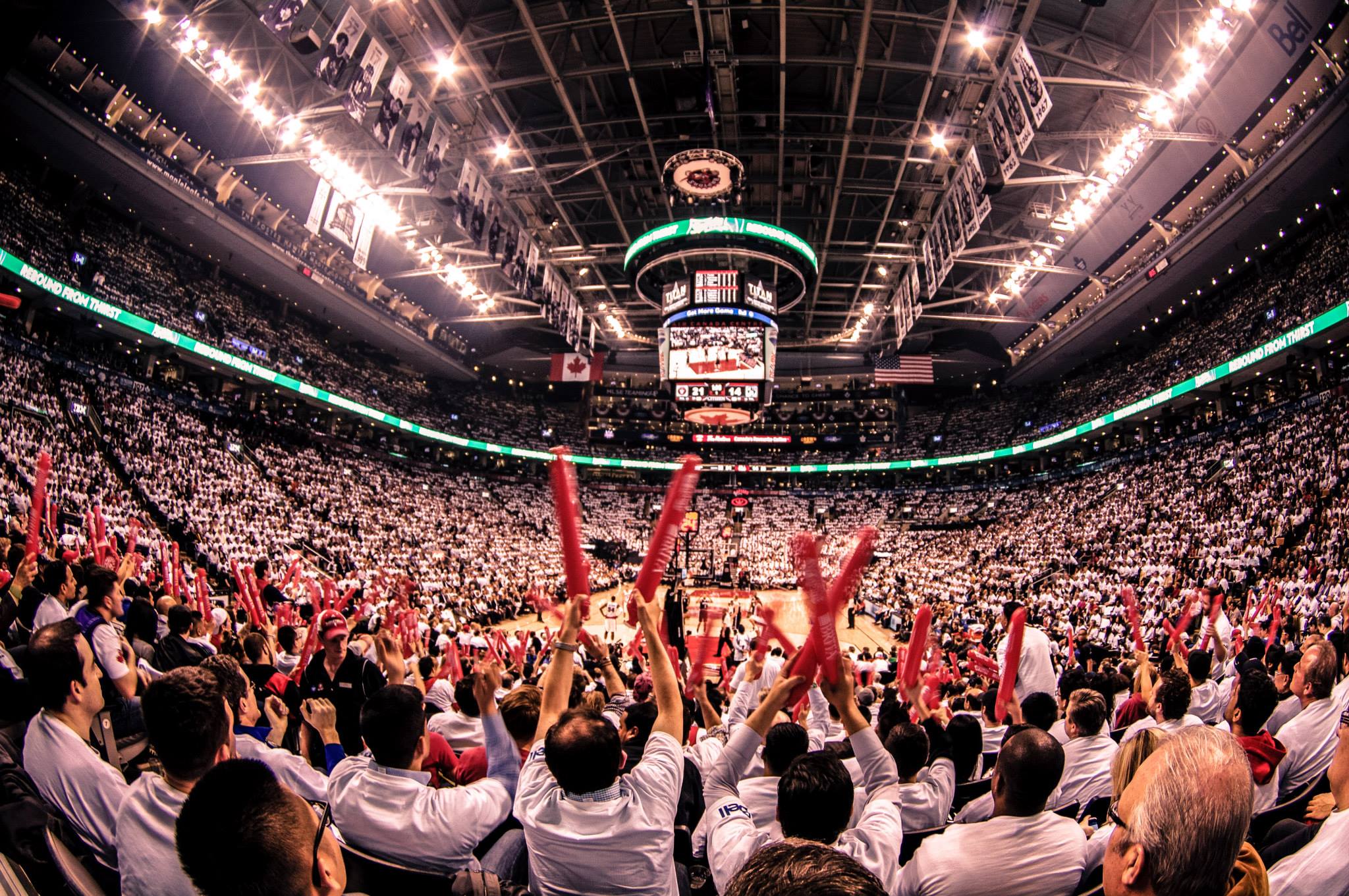 The Golden State Warriors and Toronto Raptors open up the 2019 NBA Finals tonight.
The Raptors have home court advantage and the first two games will be played in Toronto. That's good news if you're a Raptors fan, as they went 32-9 at home (8-2 in playoffs) compared to 26-15 in away games (4-4 in playoffs). The Warriors were 27-14 in away games (6-2 in playoffs) this season.
When: Thursday, May 30th 2019 at 9:00PM ET
Where: Scotiabank Arena in Toronto, ON
Watch: ABC
Golden State Warriors vs. Toronto Raptors Preview and Predictions
Both teams should have plenty of energy in the series opener, as the Warriors haven't played since May 20th and the Raptors last played on May 25th. Being energized is great, but you still need to execute on the court and neither team can afford turnovers in what should be a real close game.
Warriors vs. Raptors Game 1 Betting Lines
Money Line: Warriors -105 vs. Raptors -115
Point Spread: Warriors +1 (-110) vs. Raptors -1 (-110)
Game Total: Over 213.5 (-110) vs. Under 213.5 (-110)
Despite the Warriors being huge favorites to win the series, the Raptors are small favorites to open up the series with a home victory. That's how good Toronto have been at home this season.
Three Tips to Win Your NBA Bets
Kevin Durant has also been ruled out of game 1. If he was playing the Warriors would be favored to win, but with him out, this NBA Finals is a lot closer than many fans assume.
Warriors vs. Raptors Game 1 ATS Pick
Best Bet: Toronto Raptors -1 (-110)
The series opener is much more important for the Raptors to win in my opinion. Durant is out, the Raptors are at home and Toronto needs to build momentum if they want to win the championship.
It'll be interesting to see who Nick Nurse puts on Steph Curry on defense. Kawhi Leonard would do the best job, but he's not 100% and chasing Curry around might not prove beneficial, especially when the Raptors need Leonard to exert so much energy on offense. Danny Green could also do a good job and he's basically been in the line-up to provide defense, as his shot isn't falling.
Americas Bookie – Leading the Way with great bonuses, Fast and Free Payouts
If Toronto hold Curry to fewer than 30 points, they win game 1. Klay Thompson is streaky, but he isn't consistent offensively, Draymond Green never scores too many points and the rest of the offense on the Warriors shouldn't scare the Raptors defense, which has been playing great.
Warriors vs. Raptors Game Prop Pick
Best Bet: Total 3P FG Made (GS/TOR) Under 24.5 (-120)
This line seems high. In the first H2H game during the regular season these two teams combined to make 26 3-pointers (4 by Durant), but in the second meeting they only made 15 3-pointers.
In the playoffs, the Warriors are averaging 12 3PM and the Raptors are averaging 11.9 3PM. Toronto knows they can't allow the splash brothers to get open looks beyond the arc and I expect them to rush shooters and force the Warriors to try and attack the paint in game 1.