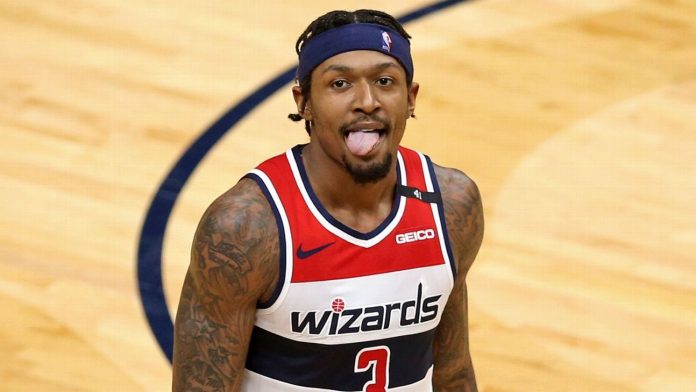 After a solid week of NBA action, we see a pattern and we can see who is worthy of our time and money. There is no doubt this year brings changes; however, much stays the same. What the bettor must do is look for value on any given night, that means looking for the best lines and odds. Don't be fooled, Vegas doesn't always get it right, they sell themselves as if they do, but we know better. The offshore bookies set the daily standard with the best lines, and Vegas will often follow or go rogue. You must look for the numbers that can be beaten. We are here to help you find them.
Advantages of betting at America's favorite online bookie
Trail Blazers (3-4, 3-3-0 ATS-0-3 Away) @ Cavaliers (4-4, 4-3-0 ATS-1-1 Home)
Line: Blazers -3.5, ML -160/+140, O/U 220
5:00 PM CT, TV: Local
Rocket Mortgage FieldHouse, Cleveland, OH
Tonight, could be the night for Portland to turn their fate around and get back on the winning side of things. Kevin Love is out due to the NBA's health and safety protocols, and as of now, there is no time frame for his return. We know that he will NOT be in tonight's game. Call us "old school" but in our minds, Love is still the heart and soul of this team. The Blazers are the more talented NBA team and they must adjust to the woes of a tough road schedule to start the season. Tonight, they will. The Blazers were stellar on the road last season with a 22-14 record, and the Cavilers were awful at home with a 13-23 record. Look for McCollum to have a big game.
Prediction: Blazers -3.5, Under 220, Blazers 1st Half -2
America's Bookie: Offering Square Pool's, Fantastic Bonuses, Contests and much more.
Raptors (5-3, 4-4-0 ATS Away-3-0) @ Wizards (5-2, 5-2-0 ATS Home-3-0)
Line: Raptors +3, ML/O/U – Not yet published
5:00 PM CT, TV: Local
Capital One Arena, Washington, DC
The Raptors come into this game with the hot hand and have beaten the Knicks, Pacers, Orlando, Pacers, and a loss to Chicago on October 25th. They have won four of the last five heading into Washington. The problem we have is not with their play, it's with Vegas. The Raptors are historically overvalued, and the numbers show it at 4-4 against the spread. Washington is often the opposite; they are often undervalued. The Wizards last played on the 1st and lost at home to Atlanta, 111-118, however, they picked up three straight before the Atlanta loss, against Boston, Atlanta, and again over Boston. Look for Beal to have a big game against an Eastern Conference rival, he's dialed in early. We see this game as a "Wizards 114 to Raptors 109" kind of ending.
Prediction: Wizards -3, Wizards 1st Half -2
SportsBook Review of Americas favorite online Bookie Review
Hornets (5-3, 5-2-0 ATS-3-1 Away) @ Warriors (5-1, 2-3-0 ATS Home-2-1)
Line: Hornets +6, ML +205/-250, O/U 226
8:00 PM CT, TV: ESPN
Chase Center, San Francisco, CA
The Warriors are the Warriors and we appreciate that; however, we also acknowledge this is not the Warriors of the recent past. We must acknowledge the fact they are playing solid basketball right now, and a soft schedule to open the season has played out in their favor. The Hornets are also playing well and picked up a quality win over Portland as well as a quality win over Orlando. We hate the Cleveland loss, and at home to boot, but it was close, and we think Charlotte has some redeeming value in this matchup tonight with Klay Thompson out. Curry will get his without question but look for Bridges to have a great night as well.
Prediction: Hornets +6, Under 226. Warriors 1st Half -4
Americas Bookie – Your Friendly All-Inclusive Sportsbook
Final Prediction: 5-Point Teaser – (Blazers +1.5, Wizards +2, Hornets +11), Parlay – (Blazers -3.5, Wizards -3)
The NBA is always fun to watch and bet on. The games go quick, the action is fast, and the best offshore sportsbooks offer a wide variety of betting options. If you are betting with a domestic bookmaker, that is great, keep them, however, every sharp bettor must have an offshore provider, and one that offers sharp lines and odds. You need the options the offshore bookie presents and it's always nice to have them to turn to should a game start going south on you! Find a fantastic offshore sportsbook that's willing to offer a fair NBA bonus, and one that comes with a great reputation for honesty and fast payouts. Good luck.