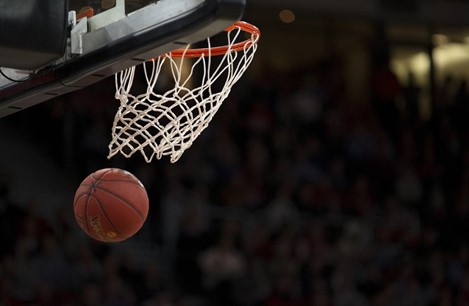 Hopefully, in 2022, the pandemic will be ending, and all events will go as scheduled. Let's all agree that watching a game from your living room is nice, but actually going to a stadium is a whole different feeling! Sports fans all over the world can't wait to see their favorite football, baseball, and basketball players in person.
Students often host parties where they watch games together and have a little bidding action going on. You don't have to worry about missing some homework; just order some help from EssayHub and enjoy yourself! This is a fun way of spending your evening, bonding with your friends, and even making some quick money.
If you are a follower of basketball, you definitely know about all the upcoming tournaments of the next year. Still, there is so much going on that you might need some help in tracking all games. After all, March Madness is just around the corner. So, here are the top five basketball games and tournaments planned for 2022!
NBA
The event of 2021-2022 is the 76th season held by the National Basketball Association. It already started in October and will go on into the next year until April 10. The last two seasons were cut to some extent because of the ongoing pandemic, so in 2022, true fans can expect fewer rules about attending the court. You can enjoy the games to the max!
There are some key dates for the sports lovers that will be held by the National Basketball Association:
18-20: NBA All-Star 2022 held in Cleveland, Ohio;
April 12-15: NBA Play-In Tournament;
April 16: NBA Playoffs 2022;
June 2: NBA Finals 2022.
FIBA Women's Basketball World Cup
This event is very far away because it will be held in September-October. In 2022, the FIBA Women's Basketball World Cup will be held in Australia, so it might be a little problematic to see this competition in person. Only 12 teams compete with each other every 4 years to win the title of an international champion. The revealed dates include only the qualifying tournaments:
February 10, Belgrade;
February 12, Osaka;
February 12, Washington.
NCAA Tournament
This is one of the most awaited competitions for basketball lovers. The NCAA Division I Men's Basketball Tournament is held during spring, so it's known to the fans as March Madness. During this season, 68 college teams will be competing for the title of national champions.
Tens of millions of people all over the United States place their bets on the teams. It's officially the biggest basketball competition among students as well! So make sure that you take care of your homework. During this spring, essay-reviews.com will be your helper so you can watch the games. Here are some key dates for the NCAA Tournament 2022:
March 13: Selection Sunday;
March 15-16: First Four;
March 24-25: Sweet 16;
March 26-27: Elite Eight;
April 2: Final Four;
April 4: Championship game.
The Basketball Tournament
This is a unique experience where the underdogs can compete for an amazing prize of $1,000,000! The scale of this competition is pretty impressive as well because it's almost as big as the NCAA Tournament! 64 teams enter this event and try to win the prize. Some experts say that The Basketball Tournament changes the way such sports events are perceived by the public.
This competition is held across 8 regions. Here are all of them with the dates and arenas, so you can find something that is closer to you.
July 16-19: D.J. Sokol Arena, Omaha;
July 18-21: Cintas Center, Xavier;
July 18-21: The Pit, New Mexico;
July 22-26: Charles Koch Arena, Wichita;
July 22-25: SRC Arena, Syracuse;
July 24-27: Charleston Coliseum, West Virginia;
July 24-August 2: UD Arena, Dayton;
July X-X: Secret location (to be discussed still).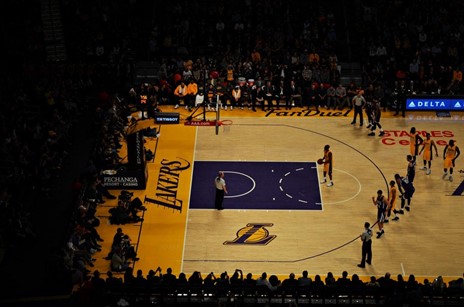 Euroleague Basketball 2022
If you follow international sports events, you definitely should know about the dates of the Euroleague tournaments. The next year will mark the 22nd season of this sports league. Here is an interesting fact for you: almost half of these seasons have been sponsored by Turkish Airlines, promoting the games and offering some affordable prices for the tickets.
Even though this season has already started in October, you can still catch some games until the end of spring. There are too many dates to remember, so you better download the schedule for yourself! Round 19 of Euroleague will start after New Year, and the Final Four will compete in the Mercedes-Benz Arena in Berlin, Germany.
Takeaway
There you have it, the top five basketball games and tournaments planned for 2022! Now you can start planning your viewing parties or even flying to the events with your friends. There is also a chance to win some extra money from the bidding pools, but don't get too excited. With huge tournaments and almost 70 teams, there are too many choices to make.