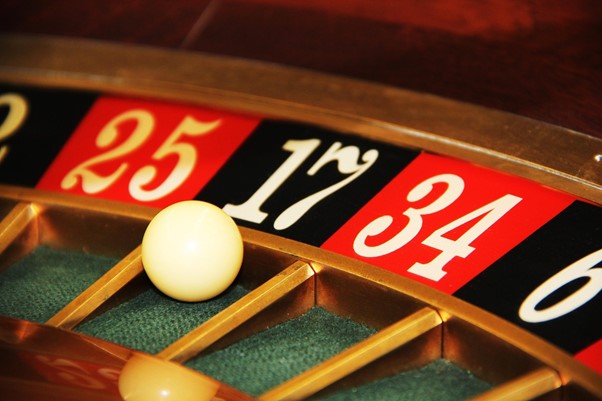 Evolution Gaming is the leading and most popular developer of live casino software in the gambling segment. The brand stands as a giant in the gambling industry. Its portfolio totals several hundred games and comprises roulette, poker, blackjack, Dragon Tiger, and others. Here, let's consider what live dealer games players choose more frequently.
3 Hottest Live Casino Games of Evolution Gaming
Lightning Roulette
At first glance, it may seem that the game is an exact copy of European Roulette. However, if you play it once, you'll see a significant difference. The main peculiarity of this live casino game is the presence of "lightning" numbers that appear during each round when the ball is on the wheel and can multiply winnings by 50-500 times.
A lucky number is determined at the beginning of the game session. The lightning can appear on up to 5 different sectors with numbers. Since a new function was added, payouts for regular bets were slightly reduced. So, the RTP of the game is 97.3%.
The developer uses compressed air streams to spin the roulette wheel. Thus, dealers are not engaged in this process.
Features
The main and only peculiarity of the games is its lightning numbers. According to the used gameplay, before the round starts, 5 figures are chosen. Then, unique multipliers for each figure are randomly generated.
Pros and Cons
An additional function provides more opportunities for hitting big wins. A wide range of accepted bets satisfies all players. Other rules are common to classic European roulette.
Yet, note that direct bets are paid 30x instead of 35x.
Power Blackjack
Like any other kind of blackjack, the main goal of Power Blackjack is to get a bigger hand than a dealer has but not to exceed 21. An average RTP of this game is 98.80% and from 94.71% to 96.58% for additional bets.
Features
Yet, this variation of live casino blackjack has its features. The main one is that all 9s and 10s are removed from the deck. Since the game is played with 8 decks, 64 cards are removed. The difference is significant. Another feature is the ability to not only double but also triple or even quadruple your bet.
One more feature is four additional bets used besides regular ones This peculiarity is similar to Infinite Blackjack.
Pros and Cons
The game has a high RTP and features exciting peculiarities. Additional bets allow diversifying the gameplay and entertain players.
However, players are recommended to use strategies to increase their chances of winning. To master new skills and develop the best strategy, users have to practice, but live dealer software does not have demo mode. So, they have to either risk or practice classic online casino games.
Ultimate Texas Hold'em
The goal of the live casino game is to defeat the croupier by collecting a stronger poker hand than he has. This kind of Texas Hold'em uses a regular 52-card deck without jokers. A dealer shuffles it before every deal. Players can only bet on one hand. They should place Ante and Blind of the same size. Players can also place an optional Trips bet.
Participants can use five cards out of seven available for it. Two of them are dealt directly to a player, and five are laid out on the table and are shared. During the gameplay, which consists of several stages, the payer can increase the total bet only once by placing a Play bet. Its size depends on the round in which the player decides to bet it.
Evolution Gaming has a wide catalog of live casino software. So, the brand can please the demands of every gambler. Yet, the above-mentioned games are found at most online casinos and are chosen to play more frequently than others do.