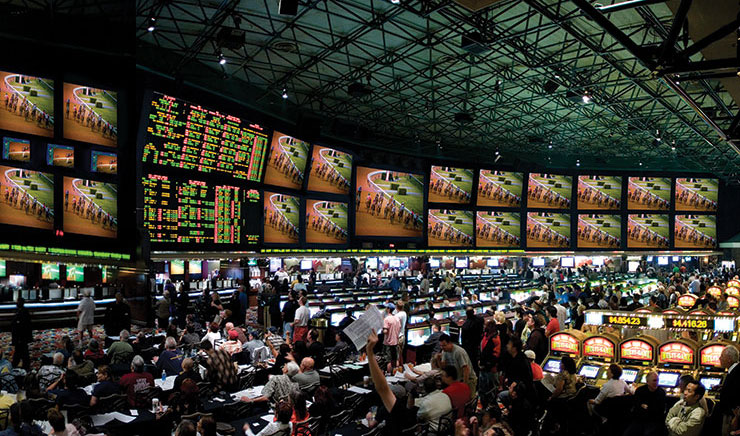 Online betting companies never imagined a day would come when they would have members of the states gaming commissions on speed dial. That, however, is the new reality in the US, following the mid-May 2018 Supreme Court ruling that lifted the ban on betting on in-state college sports. Mississippi was thus among the first states to initiate legal sports betting on 1st August 2018, joining New Jersey and Delaware among others; subsequent to the aforementioned ruling.
Rapid Expansion
In a surprise move, the US Supreme Court struck down the 1992 Professional and Amateur Sports Protection Act, by giving states the right to making their own decisions on sports betting. This has since created a novel dynamic for athletics departments at college levels in a footprint demonstrating rapid expansion. There are eight states that have already passed laws sanctioning bets on in-state colleges. The likes of New Mexico, Mississippi, West Virginia, Delaware, Rhode Island, New Jersey, and Pennsylvania have now joined Nevada.
This is an indication of sports wagering taking route in almost all states by offering exciting new entertainment options for the wide array of users. In Mississippi, for instance, being one of the early adopters, casinos were taking bets as soon as Aug 1, 2018. The three Division One football programs, Southern Miss, Mississippi State, and Ole Miss are now fully in the unchartered territory.
What Are The Benefits From The Business Perspective?
Since last year's mid-May historic ruling, by the US Supreme Court regarding in-state college sports gambling, this has become a popular topic for media companies. This gives more users the opportunity to bet on their favorite in-state college teams during matches by also using online casino platforms. From the business perspective, here are some benefits to see this change from a whole new perspective.
Enhanced Tax Revenue
This is going to inform most states jumping on this trend. No state will want to lose tax revenue to their neighbors that already allow it. While some of the states are indicated above are already implementing it, many others are still stuck on debates. Even as it is anticipated that all states will finally chart this course, to leverage on financial gains, you don't expect this change to happen overnight.
More Exciting Viewership
From the standpoint of viewership, legal sports' betting is going to add some fun and flair to the events. Entertainment establishments such as sports restaurants and bars are also going to leverage on the new level of excitement and draw-in fans to fill their seats. In essence, this historic turn of events is going to have a significant trickle-down effect on local businesses and economies.
More Local Jobs
Any new idea that creates a lot of buzzes oftentimes opens doors to immense business opportunities. In effect, it will end up creating more local jobs. Since sports bars will be full of traffic, it offers a perfect opportunity for restaurants to take advantage of the growing interest to also pack their bar areas. It's not all establishments that will be taking bets but can host those who have placed their stakes at an online casino and are watching to see the outcome of matches.