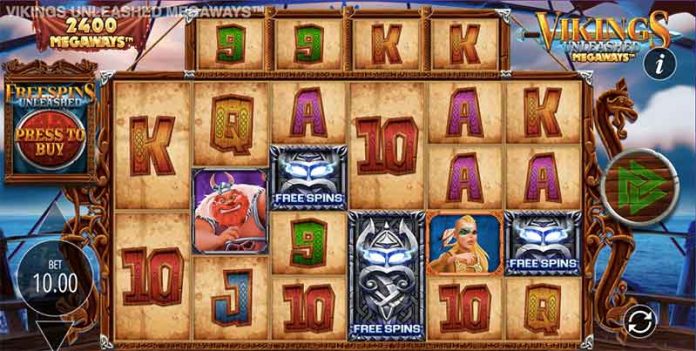 Megaways games are taking the casino sites by storm. However, some players steer clear from them since they do not know about this gameplay concept or the prospects of winning. Fear of the unknown might be baked in our DNA, but in this case, it's definitely unwarranted, as we'll show.
Casino games and sites evolve constantly, and Megaways has, along with innovative casino features such as AR, VR, and AI-powered games, brought gambling to the 21st century. These games give you more ways to win in a slot game. When you take a spin in usual slot games, you are chasing symbols to arrange on paylines to win. In Megaways, you merely need to have the same symbols show up on adjacent reels, starting from left to right. It sounds simple enough, but that's just the start.
The Brains Behind the New Kind of Spin
The company most responsible for the creation of Megaways is Big Time Gaming. The company's principal guideline was to create a new casino game experience and innovate on some past ideas. The driving motivator was to create a slot game where every spin could bring huge winnings. The first concept was called Dragon Born and was released in 2015 to a lukewarm reception by the players.
In 2016, the dream became a reality, with the creation of the Bonanza slot game, which quickly eclipsed the success of Dragon Born and became very popular. Soon, Big Time Gaming started licensing out the Megaways design. And today, we have plenty of game providers with their own spin on Megaways, with a different number of ways to win.
Understanding the Rules
A standard Megaways slot will have six reels with seven slots on each reel. With every Megaways spin, reels will switch places, thus constantly modifying the number of visible rows. The first reel can have seven rows of symbols, the second three, the third five, and so on. In theory, you could get every reel to have seven rows of symbols, which adds to 117,649 possible ways to win. Some Megaways like Bonanza have a bonus reel at the top of the screen that can spin vertically or horizontally, adding more chances to win.
Speaking of winning, you do so by having identical symbols on adjacent reels from left to right. Some symbols are worth more than others, further increasing your winnings. The formula is fairly simple. To calculate your winnings, you simply multiply the value of the symbol with the number of winning lines and then multiply that with your bet. For example, if you get a symbol worth one on, say, four lanes, you will simply get your bet back (1 x 1 x 1 x 1 x $10 is still $10). However, say you have a symbol worth two on six reels, the math is very different: 2 x 2 x 2 x 2 x 2 x 2 = 64, and 64 x $10 = $640.
As you can see, the potential for huge winnings is quite high, so Megaways slots often implement low minimum and maximum bets, ranging from 0.10 to 30 per spin. There are Megaways slot gaming machines that break this rule, but they are rare.
Lastly, Megaways have a handy Autoplay option. You set the number of automatic spins and watch the machine do the rest. Specific online casinos will offer an option to set your win and loss limits, which can help you manage your funds and not overindulge when you cannot afford it.
Final Words
As you can see, Megaways is a fun, exciting, and somewhat complex take on the traditional slot game. It has the potential for huge winnings, which is why it is often capped to low bets so casinos wouldn't go out of business. That being said, it's still a game of luck, so don't overextend yourself if the reels are not in your favor. We wish you good luck and massive wins, but, most importantly – have fun and play responsibly!