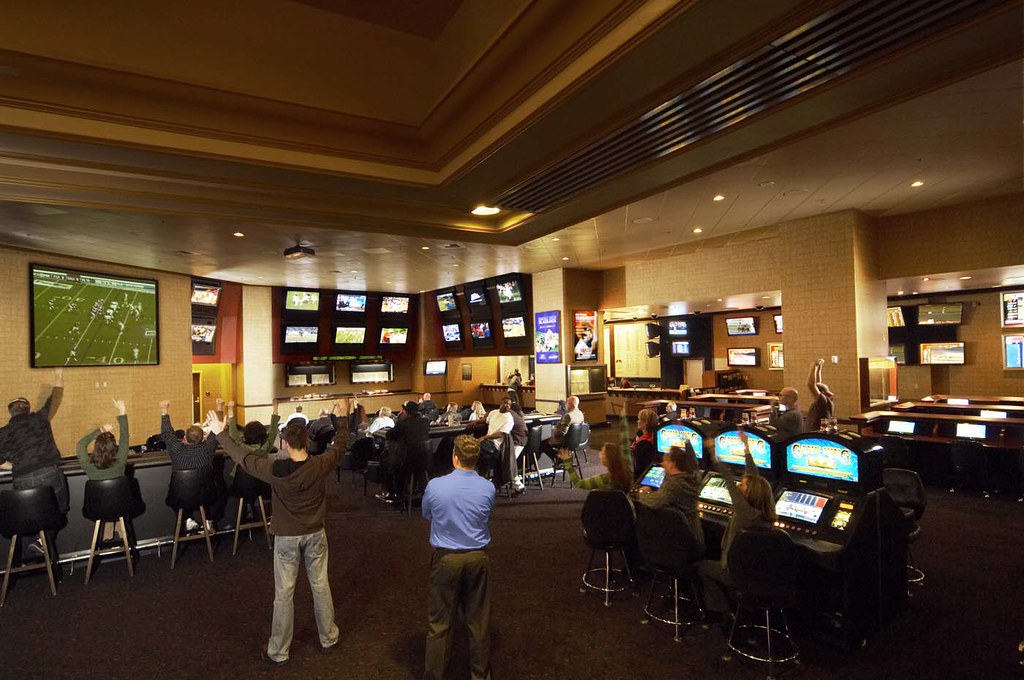 As of now, 42 states have or are already moving towards legalizing sports betting whether it's online or not. The sports betting industry is seen with potential by many people including government officials. Many now see how this industry could help boost the economy of each state and the US in general.
Currently, the sports betting industry is now worth over 150 billion US dollars, and this is despite the fact that many states in the US haven't legalized sports betting yet. It's just recently that more and more states are becoming open about it.
There are now 11 states that have moved to legalize sports betting on both professional and collegiate games. There are now 24 states that have pending legislation about this. Only eight states remain to have no action in place when it comes to legalizing sports betting.
The most recent states that have legalized sports betting their territories are New York and New Jersey. When it comes to the next state that will have a vote whether sports betting will be legal in their area, Colorado is next. The public vote is set to happen on November 2019.
The Wire Act of 1961 made the ruling over the sports betting industry unclear. This is a federal law in the United States that prohibit the operation of some types of betting businesses. It was really unclear whether sports betting is included in this. It's one of the reasons why many states are still not embracing this industry.
However, it was on May 14, 2018, when the Supreme Court of the United States finally lifted the ban on sports betting. Delaware was the first state to take action about legalizing sports betting right after the court's decision.
New Jersey also followed on legalizing wagering on sports in their state right after the court's decision. This state is now in competition when it comes to gambling in general with Las Vegas. Almost gone are the days when people only think of Las Vegas when it comes to visiting a place to gamble.
However, placing sports bets online is still prohibited in New Jersey. This state only has three authorized racetracks where people can place their bets. Now, even if the state is still strict about online sports betting, many believe that it won't take long before it is allowed. New Jersey is just really becoming popular when it comes to gambling in general.
New York is now known as a pro-gambling state. People of New York can now place their bets on online horse betting and fantasy sports. Sports betting is even legal at commercial and tribal casinos in the state.
Some casinos in New York that accepts bets on sports from punters are Rivers Casino NY, Tioga Downs, Point Place Casino, and Tuning Stone Casino.
While online horse betting is allowed in New York, online sports betting, in general, is still not exactly legal in that state as of today. However, the government is now making efforts to allow it. Many people just don't appreciate that they can't place their bets on online bookies based in New York.
Since that this the case, many punters still place their bets on online bookies based outside New York as that isn't illegal. Many punters in New York prefer this rather than driving to the casinos where they can place their bets.
New Yorkers just seem to prefer placing their bets online as this is something they can do after studying odds other references on different sports like basketball, Tennis, Volleyball, football, and cricket betting tips.
The problem with that is the New York government just won't benefit from having their citizens place bets outside the state.
Aside from Colorado, some states with pending legislation regarding sports betting are Washington, California, Montana, South Dakota, Arizona, Alabama, Texas, Louisiana, Kansas, Oklahoma, Ohio, Kentucky, Georgia, South Carolina, Missouri, and Michigan.
The states that are not yet bothered by legalizing sports betting are Idaho, Utah, Wyoming, New Delhi, Wisconsin, Arkansas, Florida, and Nebraska.
Now, even if some states are still not allowing sports betting online, many punters then choose to place their bets on bookies based outside the state where they live. This is still generally legal.
The legislation of sports betting in each state is mainly about allowing local operators or bookies to offer their services to the locals. Overall, many are just really expecting that more and more states will legalize sports betting and this is why the industry is just set to grow further.