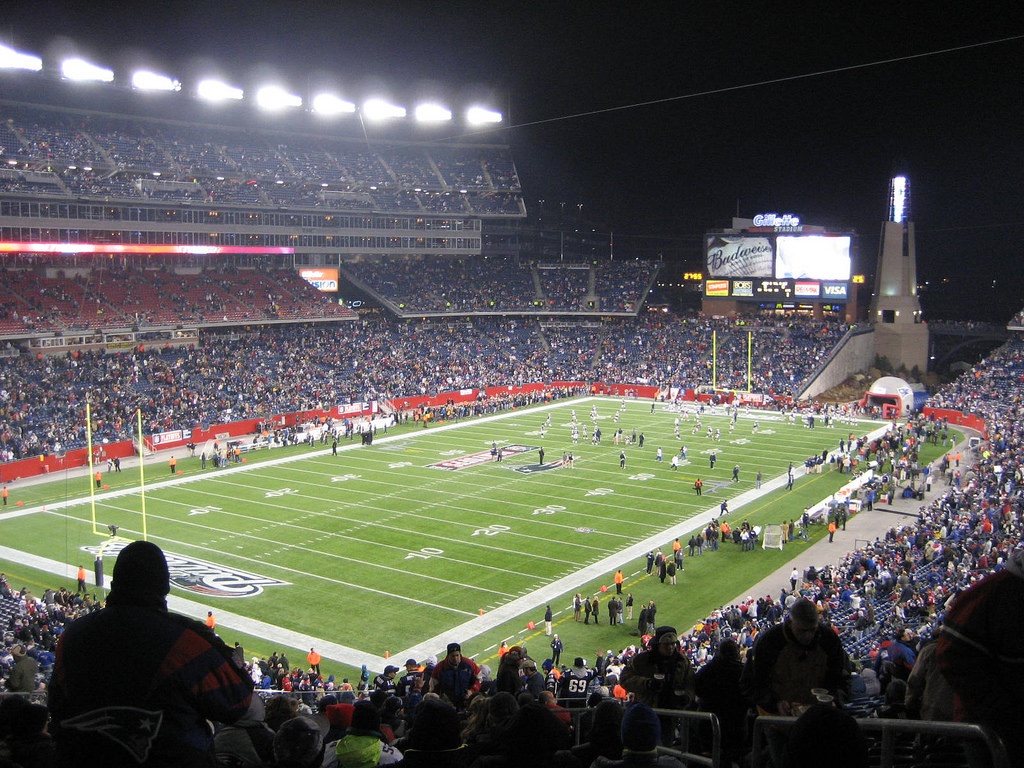 The Super Bowl is the most popular sporting event in the United States. It concludes the NFL season and is played by the winners of the American Football Conference and National Football Conference.
Super Bowl matches take place on an unofficial holiday in America, Super Bowl Sunday, and draw some of the sport's biggest personalities to perform during the half-time show.
It's no surprise that the event provides a good betting opportunity. Never fear that you'll spend all of your money or that you'll be unable to enjoy yourself while participating in one of the most popular activities.
Bear in mind that practically every successful bettor had to work through their betting techniques before they had the confidence to pursue it professionally.
Here are betting recommendations or tips to help you bet safely on the Super Bowl:
Have Some Fun
The most important tip is to have fun. The Super Bowl is all about football, and betting exists to aid the spectacle. If you're too preoccupied with your wagers to enjoy the game or the fantastic Super Bowl party going on around you, it's unlikely that you'll have a good time.
While betting may be stressful, particularly when bets don't go as planned, remembering that it's all for fun can help you relax. Nobody enjoys a grumpy or raucous bettor. To have an exciting betting moment, visit Super Bowl betting at FanDuel for various betting options.
Establish A Boundary
One of the most significant challenges for Super Bowl betting is establishing betting limits and sticking to safe gambling. Because this is the last game of the year, gamblers feel compelled to stake more than they can afford to lose.
However, remember that gambling entails a degree of risk, and anything may happen at any time in sports. Avoid taking out loans, borrowing money, or using your monthly fixed bills (rent, utilities, mobile phone bill) to fund your gambling habit.
Establish a boundary and adhere to it. The most successful gamblers are those who maintain complete control over their cash.
Acquire A Working Knowledge Of Advanced Statistics And Metrics
The Super Bowl features the NFL's two finest teams, and numerous websites and algorithms explain generic box score statistics. However, sophisticated data and metrics may assist gamblers in determining how or why a certain club performs the way it does. Perhaps a team prefers to go to the right side, and their opponent is the league's best at defending against right-side runs.
Understanding these sophisticated analytics help bettors to make more accurate predictions on how the game will unfold. NextGen statistics provide an excellent primer on these advanced measurements.
Keep An Eye On The Line's Movement
Being at the top of the betting boards simplifies Super Bowl betting. The Super Bowl line will be removed off the board in about two weeks. During this period, the line and betting odds on SB LVI might shift significantly in favor of one team or another, a specific point spread, or one side of the over/under.
Maintain up-to-date knowledge of the opening line, the lines throughout the week, and the betting lines immediately before the Super Bowl starts. By monitoring the movement of the lines, bettors may have a better sense of what the public is betting.
5 Refrain From Accepting The Bonus Unless
Bonuses at offshore sportsbooks are intended to entice you to wager more and remain with them for a longer period. In contrast, those who want to be regular clients may consider taking advantage of the greatest Super Bowl LVI incentives available. Those who wager just once should avoid bonuses.
All promotions are subject to terms and conditions, including the withdrawal restrictions, the minimum amount that must be risked (a rollover requirement), and the duration of free play. There is no point in signing up for Super Bowl incentives if you aren't going to take full advantage of them. Otherwise, it may harm your bottom line.
Conduct Research on Super Bowl Betting
To be clear, we are not suggesting that you must be a data geek. Instead, we want to emphasize that a large number of very intelligent individuals spend a significant amount of time optimizing their gambling strategy. Understanding the game, the teams, and the players involved may assist you in making more informed betting judgments.
Utilize Super Bowl betting patterns to determine how previous games have performed in relation to the current one. Conducting extensive research on the team's offensive and defensive qualities also benefits gamblers significantly when betting the over-under.