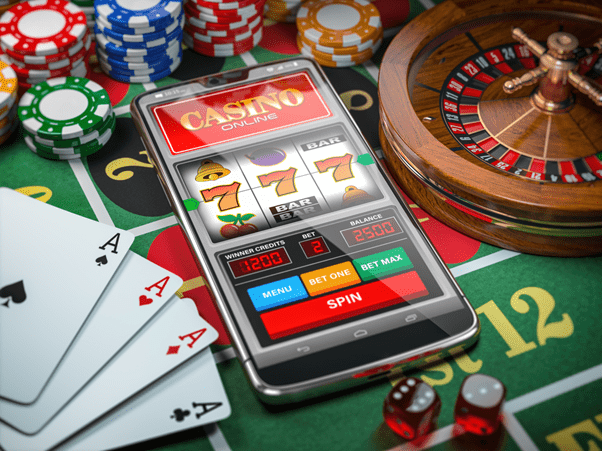 There has been a rise in the number of people playing various betting and casino games online in the UK in recent years.
While there is no denying the accessibility and convenience of online gambling, there are precautions you can take to keep yourself safe.
In this article, we'll go over some of the fundamentals of safe and secure online gambling in the UK. So, without further ado, let's get straight to it!
How to Know if an Online Gambling Site is Safe?
The first step to safe and secure online gambling UK is picking a site that has a solid reputation in the industry.
So, look for sites that have been granted a license by the UK Gambling Commission (UKGC) to play with peace of mind. All gaming in the United Kingdom must be registered and controlled by the UKGC, an independent government organization that sets and enforces high standards for player safety and security.
It's also important to think about the casino's encryption software. Secure Sockets Layer (SSL) encryption of 128 bits or 256 bits is used by some of the leading UK online casinos. The method ensures that users' financial and personal information is safe from third parties.
The credibility and background of the casino should also be taken into account. Try to find a reputable, long-standing casino that has a history of paying out winners quickly and offering fair games.
Also, see what other players have to say about the casino in online reviews and forums, and stay away from any that have lots of poor reviews.
Choose the Right Payment Option
When playing at a UK online casino, it's crucial to choose a reliable payment method. Each of these methods comes with a set of pros and cons relating to security, convenience, and cost.
Let's take a look at some of the most common payment methods:
E-wallets. Because they store financial details in an encrypted location, e-wallets are often regarded as one of the safest payment methods for online gaming.
Bank transfers. Due to the substantial fraud protection offered by the banking system, bank transfers are among the safest payment methods for gambling.
Cryptocurrencies. With their high levels of encryption and decentralization, you can rest assured that cryptocurrencies are a safe choice for gambling at an online casino.
3 Safe Online Gambling Websites
Let's take a look at some of the safest online casinos in the UK!
Yeti Casino. The UK Gambling Commission has issued license number 38758 to Yeti Casino, while the Malta Gaming Authority has issued license number MGA/B2C/211/2011 to the casino. The casino employs state-of-the-art 256-bit encryption technology and a Know Your Customer (KYC) method to keep your withdrawals safe.
All British Casino. All British Casino also holds a license from the UK Gambling Commission (license number 38758). The casino accepts a wide range of payment options, including the more secure ones like wire transfers and electronic wallets.
Regent Play Casino. The UK Gambling Commission and the Malta Gaming Authority have both issued licenses to Regent Play Casino. To ensure the safety of data during transmission to servers, they have adopted the most recent SSL encryption technology. The casino's openness regarding its procedures is also an indicator of fairness and security.
3 Blacklisted Online Gambling Websites
Now that we have considered safe and secure online gambling UK sites, let's go over some of the blacklisted ones!
There are a variety of factors that can lead to a casino being blacklisted, such as a lack of licensing, incompetent administration, unfair games, the use of unauthorized software, lax security measures, etc.
Some of the blacklisted casinos in the UK that you should avoid are:
Cool Cat Casino. The payout times at Cool Cat Casino are extremely long, the customer service department is not helpful, and the bonuses are never what they claim to be.
Casino Fiz. There are payment problems, unfair promotions, and other dubious tactics employed at Casino Fiz.
Osiris Casino. When it comes to customer service, promotions, and general business operations, Osiris Casino falls short.
Key Takeaways
After reading this post, you should have no trouble locating safe and secure online gambling UK sites.
When wading through the ocean of online gambling sites, research their legitimacy by looking at things like licensing, security measures, accepted payment options, and player feedback.
If you take these things into account, you'll be able to locate a casino that not only offers security but also adheres to other norms in the gaming industry.