Courtesy of Realbookies.com
Baseball is back, or at least a portion of it is. The 2020 season will be unlike any other prior, with only 60 games on the schedule and no fans in the stands at least to start. But all 30 teams are still gearing up to compete and hopefully win a World Series when it's all said and done.
Today marks the start of our division-by-division preview, where we'll look at each team's win total and give our official MLB pick for where we think they'll finish. The NL East gets us started:
Atlanta Braves – O/U: 33.5 wins
After 97 wins in 2019, the Braves are largely the same team they were a year ago. Their lineup is still led by the dynamic OF Ronald Acuña Jr., who at just 22 years old nearly had a 40-40 season last year. They also have perennial All-Star 1B Freddie Freeman, 2B Ozzie Albies, and a young pitching staff anchored by Mike Soroka.
In the offseason, Atlanta bolstered their lineup with OF Marcell Ozuna, who signed a one-year pact after two seasons with the Cardinals, and former Rays C Travis d'Arnaud. They also signed veteran SP Cole Hamels from the Cubs and longtime Mariners SP Felix Hernandez, as well as Giants RP Will Smith for three years near the beginning of free agency.
The lineup did take a hit with the departure of 3B Josh Donaldson, who after one year in Atlanta signed a four-year deal with the Twins. Joining Donaldson on the departure list are a pair of starting pitchers; Dallas Keuchel (White Sox) and Julio Teheran (Angels). Veteran C Brian McCann also announced his retirement right after the postseason ended for the Braves.
The Braves appear to still have the best roster in the division, with young talent beaming both in the lineup and in the pitching staff. How their staff deals with a shorter season may be the biggest question, but the lineup should be good enough to carry them to the postseason once again.
Realbookies Pick: OVER 33.5
Miami Marlins – O/U: 24.5 wins
It's no secret that after a 105-loss season last year, the Marlins are in the midst of a rebuild. But anything can happen in a short season, and Miami still has some talent to keep them interesting. Caleb Smith, Pablo Lopez, and Jose Ureña are young arms in the rotation that are hoping to improve in 2020, while CF Lewis Brinson and 3B Brian Anderson are the headliners of the lineup.
Miami did make a few additions to the team this offseason, most prominently a trade with the Orioles for SS Jonathan Villar. Veterans like Rays 1B Jesús Aguilar and Braves C Francisco Cervelli joined the Marlins in free agency, as did Phillies OF Corey Dickerson and Cubs RP Brandon Kintzler.
As far as departures, Miami did say goodbye to SS Starlin Castro, who signed with the division-rival Nationals. Many of their other players who left were on minor league deals,  but OF Curtis Granderson and 3B Martin Prado each announced their retirements.
The Marlins are a distant fifth in the division on paper, but could make things difficult for teams if their pitching rotation can continue to improve. Even though I think Miami will be at the bottom of the division when the season is over, I don't think they'll be much worse than 24 wins.
Realbookies Pick: UNDER 24.5
New York Mets – O/U: 31.5 wins
The Mets were in the mix for a playoff spot last season at 86 wins, but ultimately fell just short. But they have the ballplayers to get them over the hump this year. Back-to-back Cy Young Award winner Jacob DeGrom aims to dominate once again, while the baseball world anticipates the sophomore season of last year's slugging Rookie of the Year 1B Pete Alonso. OF Michael Conforto, 3B Jeff McNeil, and 2B Robinson Cano also return, as does the oft-injured OF Yoenis Cespedes, expected to DH in 2020.
New York made sure to address their pitching staff to counter their losses. That resulted in the signings of Red Sox SP Rick Porcello and Cardinals SP Michael Wacha to one-year contracts. They also bolstered their bullpen with RP Dellin Betances, who came over from the cross-town Yankees. Finally, their biggest move came in the dugout, where after the newly-hired manager Carlos Beltran resigned after his role in the Astros' sign-stealing scandal, longtime minor league coach Luis Rojas became the new manager.
The biggest loss for the Mets was SP Zack Wheeler, was signed a large five-year deal with the rival Phillies. The rest of the players leaving the organization are depth pieces, most notably 3B Todd Frazier and RP Luis Avilan. However, even though he's still with the team, star SP Noah Syndergaard will miss all of 2020 after undergoing Tommy John surgery at the beginning of spring.
What was once a huge strength for the Mets now becomes a little bit of a concern, as they will hope Porcello and Wacha and come close to what they got from Wheeler and Syndergaard. But the lineup is deep and looks like they'll be fine, as will DeGrom and Marcus Stroman in the rotation. I think New York finds a way to make it into October once again.
Realbookies Pick: OVER 31.5
Philadelphia Phillies – O/U: 30.5 wins
There was perhaps no team that entered 2019 with more hype than the Phillies, but they failed to deliver after an 81-win campaign. But on paper, Philadelphia still looks like a contender. RF Bryce Harper, along with 1B Rhys Hoskins and 2B Jean Segura hood down the lineup, while Aaron Nola and Jake Arrieta are the impact arms in the rotation.
Even though Philadelphia didn't come as close to spending the $400 million they did the prior offseason, they still shelled out big money to Mets SP Zack Wheeler. In addition to Wheeler, they also added Yankees SS Didi Gregorius on a one-year deal, and brought in veteran manager Joe Girardi to lead the charge. The bulk of their other moves came in the form of minor league deals, most notably to IFs Neil Walker, Josh Harrison, and Logan Forsythe, as well as SP Francisco Liriano.
Girardi replaces the fired-Gabe Kapler at manager, the most notable departure. As far as the rooster goes, 2B Cesar Hernandez and 3B Maikel Franco were let go, and OF Corey Dickerson and RP Juan Nicasio left as free agents.
Vegas projects the Phillies to finish around the .500 mark once again. But it's fair to say that the addition of of Wheeler and Girardi make them much better, and Harper should be much more comfortable in his second year in town. I think they have a chance to be much better than people think.
Realbookies Pick: OVER 30.5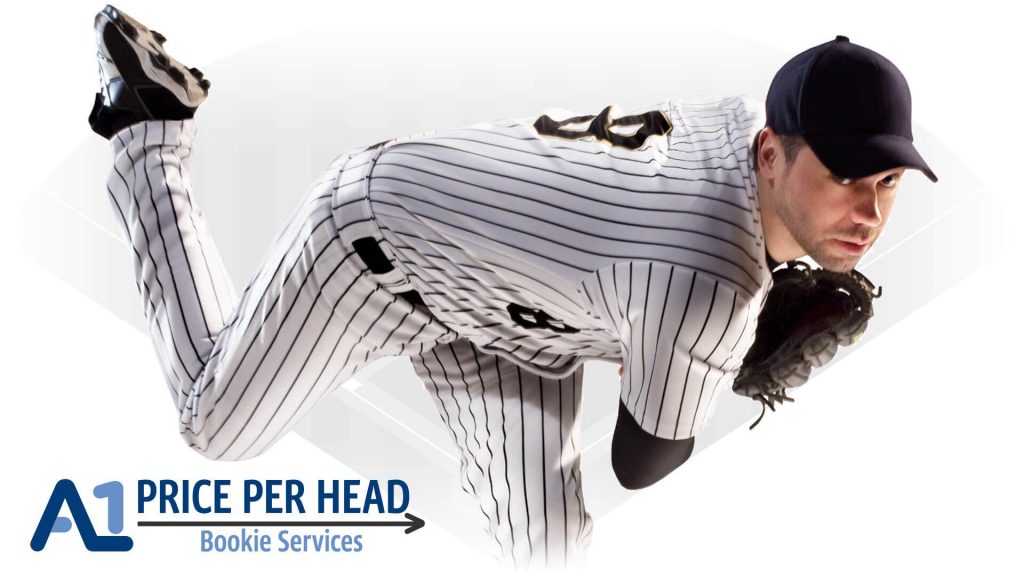 Washington Nationals – O/U: 32.5 wins
93 wins pail in comparison to where the Nationals ended 2019. Washington finished the year with an upset of the Astros in a thrilling seven-game World Series, winning their first championship in franchise history. That win was anchored by a starting rotation that returns Max Scherzer, Stephen Strasburg, and Patrick Corbin. Their lineup is also stacked with young stars like LF Juan Soto and SS Trea Turner.
Unlike last offseason big signing of Corbin, Washington made mostly depth moves after re-signing Strasburg. They bolstered the depth in their infield with the additions of Marlins 2B Starlin Castro, Rangers 3B Asdrubal Cabrera, and Brewers 1B Eric Thames. They also added to their bullpen with Astros RP Will Harris, brought in on a three-year deal.
The biggest loss for the Nationals was arguably their best overall hitter. 3B Anthony Rendon left in free agency, signing a seven-year deal with the Angels. The rest of the departures were fairly manageable, with 2B Brian Dozier and 1B Matt Adams signing elsewhere.
The pitching rotation gives Washington a huge advantage. But it's no question that the loss of Rendon will sting a lot. It's important that the Nationals avoid a slow start like last season, but perhaps the World Series hangover and tough schedule play a big role in 2020.
Realbookies Pick: UNDER 32.5 at  A1pph.com