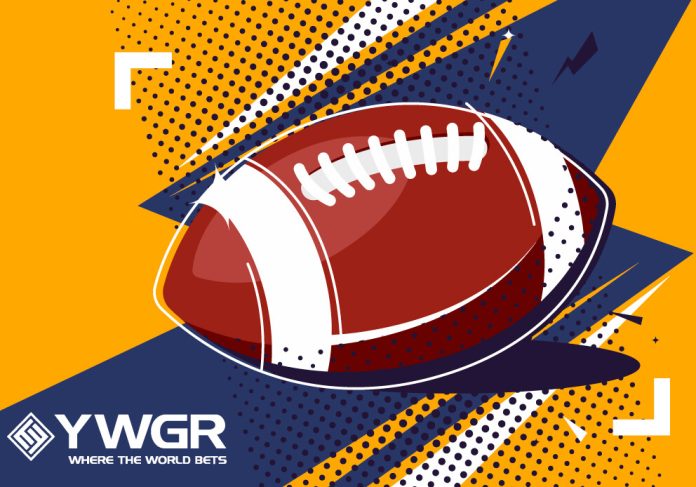 We have said it before, and we are going to say it again about the current season; expect the unexpected. Last weekend delivered another round of surprising results in both the NFL and college football. It is becoming a bit of a trend and making it tough to handicap the upcoming games, but that is all part of the fun of wagering on the action. As we prepare for this weekend's action, we need to begin by taking a quick look back at what went down in college football before we go into a deeper dive on the upcoming round of games in the NFL. There is a lot of ground to cover here, especially in college, where the Week 6 National Rankings once again saw a bit of a shake-up. Let's start there before we head into all that is happening ahead of NFL Week 5.
College Football Week 5 in Review
Unless you are Alabama or Georgia, it seems like the top 4 is not the safest place to be this season. The top two have set themselves apart from the rest of the pack, while the rest of the National Rankings seem to be in a constant state of flux. Given the upcoming college football Week 6 schedule, we can expect to see more changes at the top after this weekend.
In Week 5, we saw Oregon drop out of the top 4 after a surprise loss to Stanford and we are going to see another shift this weekend. That is because we have #3 Iowa going up against #4 Penn State this coming weekend. One of them is going to lose and perhaps see their hopes of a playoff spot end, too. Let's take a look at the current rankings ahead of Week 6.
Alabama Crimson Tide
Georgia Bulldogs
Iowa Hawkeyes
Penn State Nittany Lions
Cincinnati Bearcats
Oklahoma Sooners
The full college football Week 6 schedule can be found HERE.
Looking Ahead to NFL Week 5
Prior to last weekend, we had 5 teams heading into Week 4 with unbeaten records. After another wild round of action, that number has been reduced to 1. The Arizona Cardinals are the last team standing when it comes to the real of the unbeaten, but they will have a tough time keeping that unblemished record intact with a road trip to face the LA Rams ahead of them.
The highlight of Week 4 was undoubtedly seeing Tom Brady back in Foxboro to face his old team. It was a much tighter game than most of us expected, with the Buccaneers holding on to win after the Patriots missed a late field goal. The Buffalo Bills continue to look like the best in the league after another dominating performance, while the Chiefs continue to look a little off the pace this season.
There were some fantastic performances in Week 4 of the NFL season, so let's take a look at the top offensive performers of the week.
Top 3 Passers in Week 4
Daniel Jones (Giants) – 28 of 40 for 402 yards and 2 TD & 1 INT
Jalen Hurts (Eagles) – 32 of 48 for 387 yards and 2 TD
Joe Burrow (Bengals) – 25 of 32 for 348 yards and 2 TD
Top 3 Receivers in Week 4
Tyreek Hill (Chiefs) – 11 receptions for 183 yards and 3 TD
Deebo Samuel (49ers) – 8 receptions for 156 yards and 2 TD
Darnell Mooney (Bears) – 5 receptions for 125 yards
Games to Watch in Week 5 of the NFL Season
We don't have to wait very long to get one of the best games on the Week 5 schedule, as we have the LA Rams and Seattle Seahawks facing off on Thursday night. There are a handful of great matchups on Sunday, including the Cleveland Browns going on the road to face the LA Chargers in what could be a shootout.
Many of the bet games this weekend come later in the day on Sunday, so you might need to do some channel hopping to catch all the action. The 49ers will be on the road to face the Cardinals, who will be looking to keep their unbeaten record intact, while Sunday night will see the Bills and Chiefs square off in what may be an AFC Championship Game preview.
Get in on the Primetime Action
There are tons of ways to play and make money in the 2021 NFL season, including getting in on our Primetime Contests that run on Thursday and Monday night. In week 5, we have a beauty on Thursday night, with the Rams and Seahawks meeting up in an NFC West duel. We also have a good one on Monday night, with the Indianapolis Colts looking to build on their first win of the season with a trip to Baltimore. Why not join in the fun and make your picks now for a chance to nab your share of some amazing cash prizes.