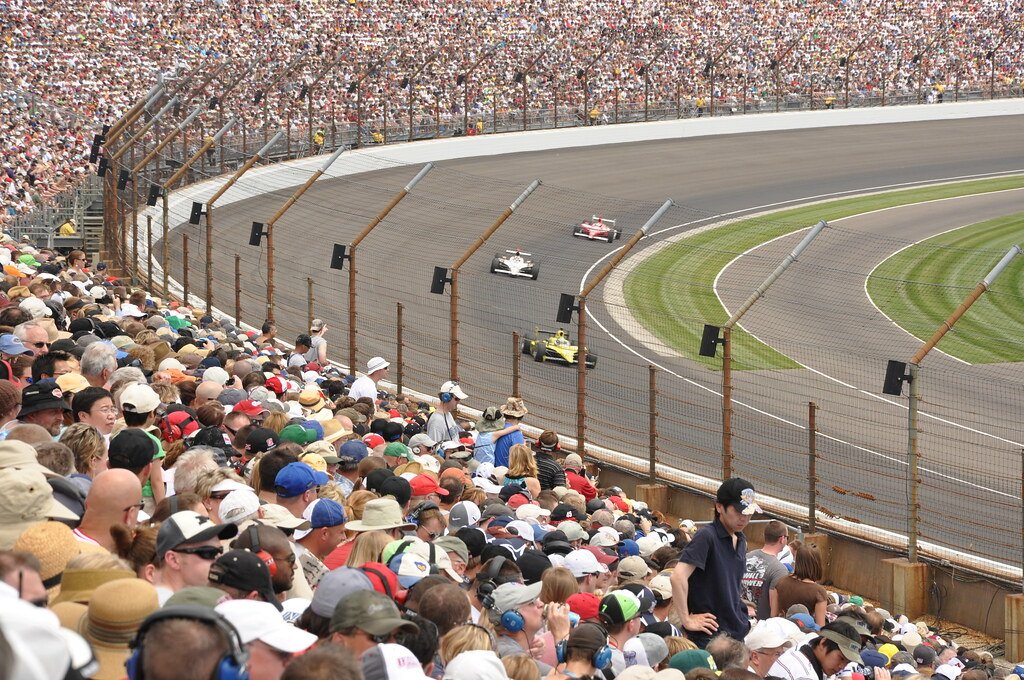 Betting on motor sports at online sportsbooks appeals to a certain audience depending on the style of racing someone prefers. There is Formula One racing along with the IndyCar Series for fans of open-wheel racing. NASCAR is the king of stock car racing highlighted by its extended Cup Series schedule for the annual racing title.
Americas Bookie – Your Friendly All-Inclusive Sportsbook
While all three of these racing leagues have their specific fan base and betting base, there is one day a year where they all come together to form a trio of betting events from early morning right into the night. The Sunday during the Memorial Day Holiday starts things off with Formula One's Monaco Grand Prix. The starting time of this race is 9 a.m. (ET). Next up on the slate from the Brickyard at Indianapolis Motor Speedway is the Indy 500. Race time for this year's event is set for 12 p.m. on NBC.
Next up on the state from Charlotte Motor Speedway is NASCAR with the Cup Series' Coca-Cola 600. Coverage on FOX starts at 6 p.m. This presents a full day of racing as well as a great opportunity to cash a few winners at your favorite online sportsbook.
Betting on the outright winner of each race is probably the most popular way to bet each event. However, these are low-percentage bets that can be extremely hard to win. If you do decide to go that route, betting the favorite to win each race is probably the most logical strategy.
Lewis Hamilton is a +125 favorite to win the Monaco Grand Prix as this racing series' top driver. His futures odds to win the Formula One Driver's Championship are set at -240 with Valtteri Bottas set as a +300 second favorite.
Betting on NASCAR – the Hidden Betting Gem
The betting odds to win this year's Indy 500 have yet to be released, but Simon Pagenaud could be high on the list after winning the Grand Prix of Indianapolis on May 11. A few of the other top drivers in this series include Alexander Rossi, Scott Dixon and Josef Newgarden, who is ranked No. 1 in the current IndyCar standings.
NASCAR's top drivers are probably much more familiar to US racing fans as the most popular racing series in this country. Kyle Busch has been tearing up the track through the first 12 point races on this year's schedule. He has been opened as a +300 favorite to win Sunday night's race in Charlotte followed by Kevin Harvick (+450) and Martin Truex Jr. (+600).
All three of these races offer some great entertainment in three high-profile racing venues. Even if you are not completely up to speed with all three racing series, having a bit of action on the races makes them much more interesting to watch.
America's Bookie Sportsbook – Learn more about how to bet on NASCAR
One of the best ways to bet any motor racing event is head-to-head matchups. Closer to the start of each event, the top online sportsbooks offering action on the race will post a list of betting odds pitting one driver against the other. The driver you bet on does not have to win the race. They just have to finish higher than the driver they are matched up against. This is far easier to do than picking an outright winner, especially when you stick to bets involving the biggest names in each of the three racing series.
Another good way to bet each race is finding odds for a Top 3 finish. The payout will be much lower than a driver's odds to win the race, but it is far easier to cash a winner betting any motor race this way.