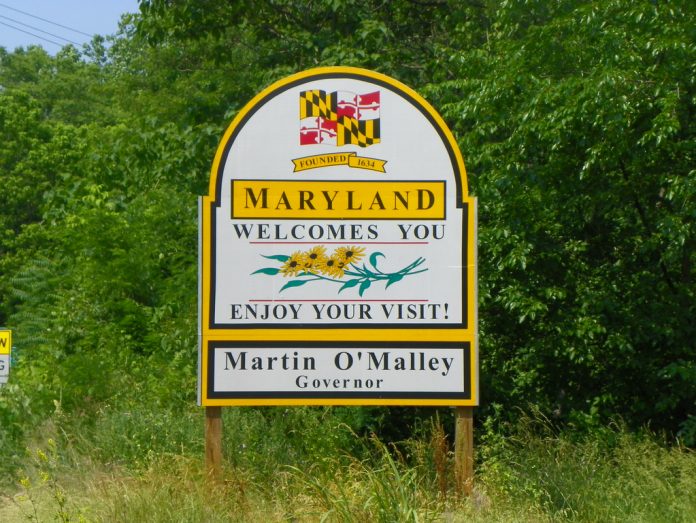 It's been over a year since former Gov. Larry Hogan signed the Maryland Sports Betting Bill. Old Line State sports bettors now have the option since November 2022 of wagering online, and the added betting opportunities point toward an optimistic 2023.
Maryland sports betting handle in 2023
The first two months of the 2023 calendar saw Old Line State gamblers wager $880.9 million, nearly four times more than players  staked since the December 2021 retail launch.
| | | |
| --- | --- | --- |
| 2023 Handle | February | January |
| $880.9 million | $339.4 million | $441.5 million |

What is a Betting Handle?
In sports betting, "handle" refers to the total amount of money wagered on a particular sporting event or series of events. The handle measures the total betting activity, and bookmakers or sportsbooks often use it to determine their overall revenue or profit margin.
For example, a sportsbook takes in $500,000 worth of bets on a particular NFL game. That $500,000 would be the handle for that game. The sportsbook will use this handle to calculate its profit, considering the payouts it must make to winning bettors and any fees or commissions it charges on losing bets.
The handle can vary widely depending on the sport's popularity, the event's size, and other factors. For major events like the Super Bowl or the World Cup, the handle can reach into the millions or even billions of dollars.
Online Maryland Betting Sites Have the Majority of Handle
The 8 legal Maryland online betting sites are responsible for the bulk of the 2023 betting handle, taking $747.6 million wagers over the first two months of 2023.
| | | |
| --- | --- | --- |
| 2023 Online Handle | February | January |
| $747.6 million | $325 million | $422.6 million |

Which New Sportsbook Operators Are Coming to Maryland?
The Maryland Gaming and Lottery Commission expects the following sportsbook operators to begin accepting wagers sometime in 2023.
Crab Sports Maryland
SuperBook
betPARX
Fanatics
Which Sportsbooks are Licensed to Operate in Maryland?

Betfred joined the original seven on February 10, 2023, to make it eight licensed online sportsbook operators taking wagers in Maryland. These are the 8 licensed betting sportsbooks that are currently available in Maryland:
DraftKings
FanDuel
Caesars Sportsbook
PointsBet
BetRivers
Betfred
Barstool
BetMGM
The retail sportsbooks have operated since December 2021, with 10 brick-and-mortar shops currently taking wagers in Maryland.
Bingo World
Greenmount OTB
Hollywood Casino
Horseshoe Casino
Live! Casino
Long Shots
Maryland Stadium Sub
MGM National Harbor
Oceans Downs Casino
Riverboat on the Potomac
Upcoming events to bet on in Maryland
Another primary reason for optimism is the upcoming sporting events sure to attract gamblers from across the Old Line State.
NCAA Basketball March Madness (March 14-April 3)
Grapefruit League Baseball (February 25-March 29)
MLB Opening Day and 2023 Season (March 30-Oct 4)
NBA Playoffs (April 11-June 18)
NFL Draft (April 27-29)
NHL Playoffs (April 15-June 10)